In a new editorial published in the International Journal of Drug Policy, Magdalena Harris and Nicole Luongo introduce a special issue dedicated to exploring academics and researchers that have lived experience of illicit drug use.
The authors reject the addiction model so common in conversations around drug use, instead opting for a nuanced approach capable of recognizing the capacitating and sublime elements of illicit drug use as well as the struggles some people experience. In addition, they argue that knowledge around illegal drug use must include voices of people who use illicit drugs, voices that are often silenced due to the epistemic violence and stigma that accompanies drug use.
"We do not ascribe to a 'disease model' of 'addiction' –the latter term also rankles. With others, we work to reject narratives of 'addiction' as merely destabilizing, taking seriously the resurgence of pleasure as a scholarly topic of investigation in relation to using drugs of abjection (crack, heroin, methamphetamine, etc.)," they write.
"We know that normalizing discussion of the way in which drugs are intensely and pleasurably embodied, experienced as both capacitating and sublime, is a crucial move in subverting dominant pathologizing narratives. Yet, we are equally aware that for some (us included), drug use may have destabilizing features. It may not always be pleasurable."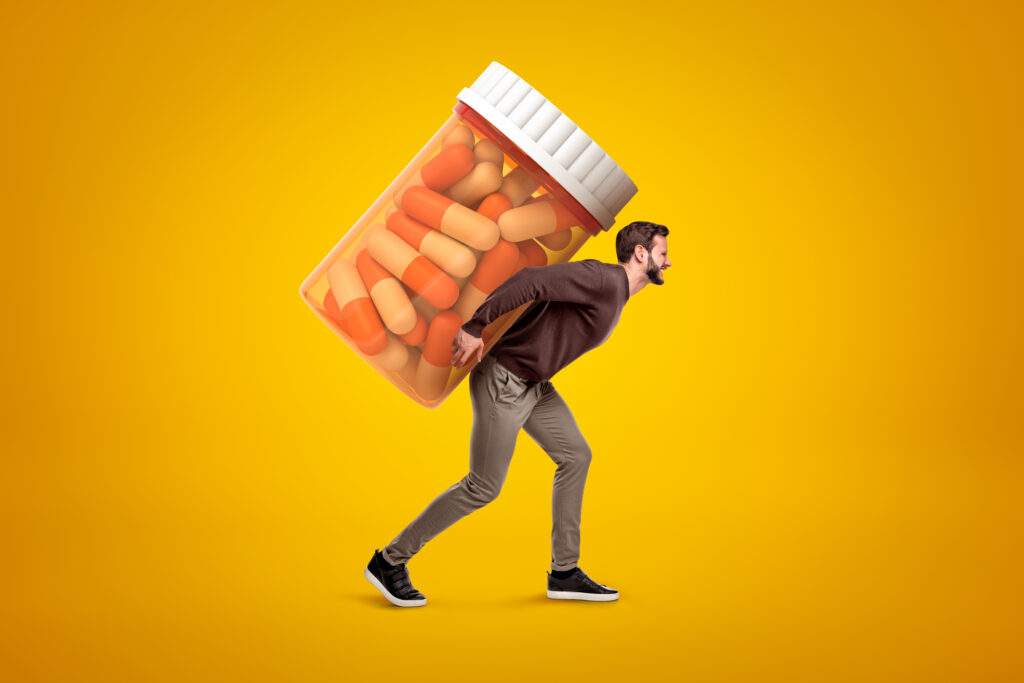 Although addiction models of drug use are still prominent, many authors have presented alternative models more in line with the current work's vision. One such example is Marc Lewis' learning model of addiction. Leaning on his expertise as a neuroscientist and former drug user, Lewis asserts that the brain changes associated with drug "addiction" are not evidence of a diseased brain but rather reflect normal brain changes that accompany any habit formation. The solution Lewis sees for struggling with drug use is for the user to find an alternative narrative for their future, a process that can similarly rewire our brains.
Similarly, philosopher Hanna Pickard has written about a "responsibility without blame" model of problematic drug use. Rather than conceptualizing addiction as a diseased brain or a choice made by an individual, this model acknowledges agency in addiction without stigmatizing drug users. In this model, people struggling with drug use are encouraged to see themselves beyond the "addict" label, as people with agency, that can make different choices rather than envisioning their brains as hijacked by a substance. Therapeutic communities based on this model emphasize responsibility and agency in choosing to use drugs or not, with clinicians essentially helping people to make better choices.
In addition to questioning the addiction narrative of illicit drug use, the current work also explores the epistemic violence that can occur to illicit drug users. Epistemic violence occurs when a group's voice is dismissed as unimportant or unreliable in the creation of knowledge. Epistemic violence is commonly wielded against marginalized communities, including people with psychiatric diagnoses, service users in clinical settings, and illicit drug users.
With more research pointing to the dangers of using prescription drugs and research into the medicinal use of illicit drugs, the question of healthy drug use has become more convoluted than ever. According to some authors, the distinction between illegal and medicinal drugs may be far more arbitrary than most believe.
The current work acknowledges the authors' struggles with illicit drug use without relying on a diseased brain model of addiction. Rather than conceptualizing illicit drug users only in terms of addiction and struggle, the authors point to the pleasurable and sublime aspects of recreational drug use as well as the obligation "outed" academic drug users feel to present themselves as stable and reliable against the "addict" narrative.
While the work does not focus exclusively on the destabilizing nature of drug use, the authors recognize the difficulty many people face and invite the reader to think about the complexity of illicit drug use as a sometimes destabilizing force that can inspire professional curiosity and provide pleasurable experiences. In attempting to walk this line in an academic setting, the editors concede that they had to encourage the authors to submit articles towards more academic and perhaps less authentic voices.
The current work then explores "high functioning" illicit drug users. Carl Hart, a well-known academic, has openly disclosed his heroin use. In his closing address to the Harm Reduction International Conference in 2019, Hart enjoined his drug-using colleagues to out themselves to help fight the persecution of illicit drug users.
Similarly, contributors to the special issue, Zampini et al., argue that researchers and other people in positions of privilege that use illicit drugs should out themselves to dispel myths about who uses drugs and move away from stigmatized representations of drug users.
The authors then examine the epistemic violence that can occur when illicit drug users are dismissed as incapable of speaking for themselves and are often ignored when they attempt to do so. Frank, another contributor to the special issue, describes how his knowledge about his struggles with benzodiazepines was dismissed by a disbelieving doctor. The authors acknowledge that the epistemic violence experienced by researchers and academics is likely much more pronounced in less privileged populations.
The voices of people that use drugs are systematically excluded from academic knowledge generation. While illicit drug users are commonly used as subjects or participants in research around drug use, they are rarely, if ever, included in the research as researchers.
For example, the authors point to the Institutional Review Board (IRB) excluding many drug users from acting as researchers under the flag of ethics. The current work champions participatory research in which researchers, some of which are illicit drug users, conceptualize research and frame questions about drug use by speaking and working with drug-using populations.
By including the population of illicit drug users in the research as researchers, we can generate knowledge capable of undoing stigmatizing narratives and informed by the lived experience of the people with the most at stake.
****
Harris, M., & Luongo, N. (2021). "Nothing about us, without us": Negotiating the personal and professional as activists and academics who use drugs. International Journal of Drug Policy, 98, 103533. https://doi.org/10.1016/j.drugpo.2021.103533 (Link)