In a new article published in JAMA Health Forum, Morgan Shields and Rinad Beidas argue that inpatient psychiatric settings should integrate the principles of patient-centered care (PCC) to avoid the harms these systems currently cause to patients.
The authors explain that PCC could limit or even eliminate some common and devastating reactions patients have to involuntary psychiatric care, such as the feeling of being imprisoned, feeling terrified of returning to the hospital for help in the future, and feeling suicidal as a result of their confinement.
"It is time that our colleagues and the public reckon with the injustice and harm produced within settings intended to heal. Although staff wants to provide helpful care, their ability to do so is constrained by organizational priorities, which, in turn, are influenced by the actions of payers and regulators," Shields and Beidas write.
"We assert that patient-centered care (PCC) should be measured and prioritized as an outcome by payers and regulators through aligned incentives, supports, and standards as a way to motivate facilities and support staff in implementing evidence-based care environments."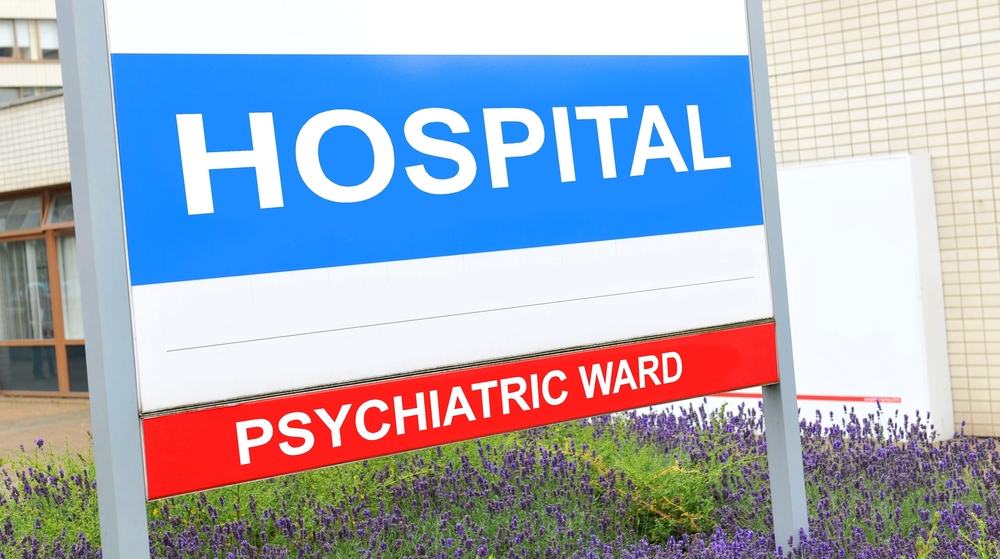 Some voices within psychiatry have argued that PCC is integral to recovery in mental health settings. By treating service users with respect, attending to their needs and concerns without dismissing them, and being transparent about their care plan and path to recovery, service providers can likely prevent rehospitalizations.
Due to the extreme hierarchy that exists in these treatment settings, other voices argue that PCC does not go far enough and that we should strive for patient-led care in which the service user's lived experience is at the center of their recovery.
The current work argues that PCC outcomes should be used to implement evidence-based practices in involuntary mental health settings. However, researchers have noted that the "evidence" for evidence-based practices may not be unbiased. For example, 60% of medical research is industry-funded. This likely creates a sponsorship bias in which industry-funded interventions are not evaluated in a truly fair manner.
Inpatient psychiatric treatment has been repeatedly linked to increased suicide risks. One meta-analysis found that non-suicidal people were 100 times more likely to commit suicide after psychiatric hospitalization; their suicidal counterparts were 200 times as likely.
Research has also shown that people are twice as likely to die from cardiovascular complications after psychiatric hospitalization. In addition to increasing the likelihood of death, involuntary psychiatric hospitalization also deters service users from seeking help and erodes their trust in healthcare providers.
The current work begins by explaining that the healthcare industry has largely embraced PCC. For example, the Centers for Medicare and Medicaid Services administers the Hospital Consumer Assessment of Healthcare Providers and Systems to discharged patients to assess their experience of the care they received. However, psychiatric patients are excluded from these surveys.
For the authors, this exclusion suggests that psychiatric service providers are both permissive of the substandard treatment psychiatric patients receive and apathetic towards their lived experiences. The current work points out that abandoning PCC in psychiatric care is extremely detrimental to recovery as PCC outcomes are more linked to positive results (such as effectiveness, safety, efficiency, and equity) in psychiatric care.
Unfortunately, inpatient psychiatry presents a unique challenge for applying PCC principles. Involuntary inpatient psychiatric settings encourage a huge power differential between service users and providers. Moreover, involuntary confinement uniquely constrains patient choice in a way that is difficult to remedy.
Service users and their families lack access to information on the quality of patient care. Even if that information were more readily available, the emergent nature of the situation and all the agents acting on the service users' behalf (police, courts, clinicians, etc.) would make acting on that information all but impossible. Families of service users are also not permitted to be at the bedside, and service users are rarely able to advocate for themselves due to their mental state, a perceived lack of credibility, and a fear of being punished.
To remedy the current situation in involuntary inpatient psychiatric care, the authors suggest that payers and regulators prioritize PCC outcomes. Currently, service providers, payers, and regulators focus almost exclusively on avoiding bodily harm and the fear of liability in inpatient psychiatric settings.
This leads to the overuse of methods that many service users experience as violating (such as strip searches, sedating medications, and constantly waking sleeping patients for wellness checks). If these systems instead focused on how service users experienced their care and other patient-defined outcomes, the authors believe overall outcomes would become more positive.
To implement PCC properly in involuntary inpatient settings, the authors suggest that we need first to create standardized patient-level measures that minimally assess service user experience and safety against patient and facility characteristics. We then must use this data set to inform policy.
According to the authors, this change in measuring outcomes would mean the public must be engaged in this conversation and willing to hold hospitals accountable. The authors conclude:
"Given competing interests and tensions among stakeholders as well as a population of patients who often struggle to be heard by decision-makers, it is crucial that the public remain engaged and strategically focused on this issue. For decades, advocates have rightly worked to build capacity for community inclusion and alternatives to hospitalizations; however, this has occurred at the near exclusion of hospital accountability. Advocates must take a multipronged approach, as the quality of inpatient psychiatry faces limited external scrutiny by the public and is increasingly provisioned by profit-oriented companies."
****
Shields, M. C., & Beidas, R. S. (2022). The need to prioritize patient-centered care in inpatient psychiatry as a matter of social justice. JAMA Health Forum, 3(2). https://doi.org/10.1001/jamahealthforum.2021.4461 (Link)