A new article, published in the journal Psychosis, summarizes the barriers to shared decision making in antipsychotic treatment prescribing practices for patients diagnosed with schizophrenia and other psychosis-related diagnoses. From the perspective of both service users and providers, the authors reveal four primary domains to be evaluated for shared decision making to be better achieved.
"Despite the potential for adverse effects, service users taking antipsychotic medication have often reported a lack of choice in whether to take them or not. Reasons for this include feelings of coercion and lack of information and support. Clinicians may still view taking antipsychotics as a moral responsibility and refusal as foolish."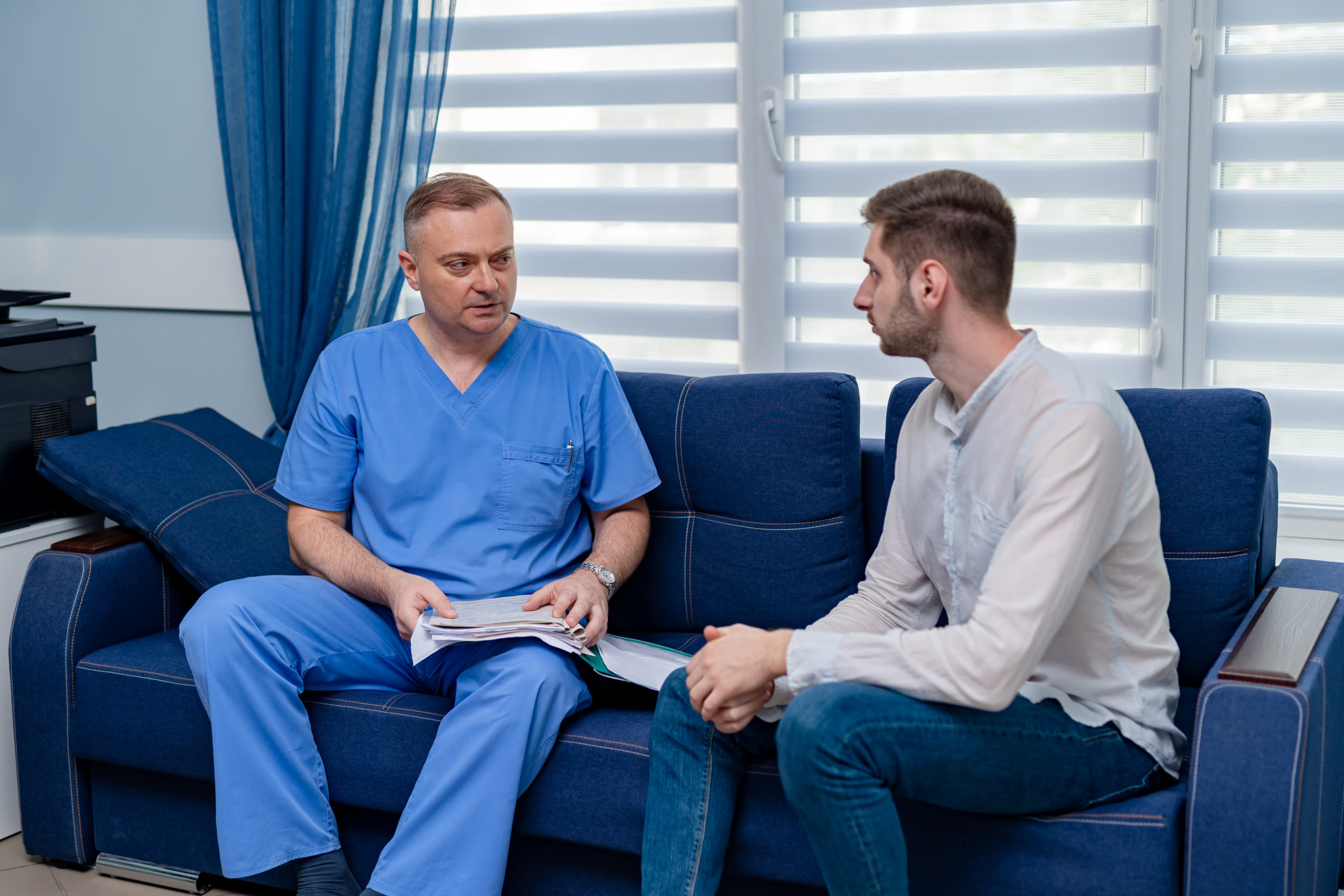 Antipsychotic medication is the prominent treatment for people diagnosed with schizophrenia and other psychotic spectrum disorders. While treatment with antipsychotics has been shown to prevent relapse in some cases, there is an abundance of research that taking antipsychotic medications long-term can lead to a range of severe adverse side effects, including increased risk for early mortality. Despite the empirical research to support these adverse findings, service users continue to report a lack of choice in taking them.
Shared decision making is considered a major element of the philosophy of patient-centered care. In recent decades, the medical field has begun to shift towards more patient-centered care. Still, shared decision making for people diagnosed with schizophrenia and psychotic spectrum remains a unique obstacle.
Barrier 1: The bidirectional exchange of personal and medical information
The authors, led by researcher Lisa Grünwald at University College London, highlight the need for a bidirectional exchange of personal and medical information between the patient and clinician, which can be difficult to achieve. Due to a distrust of the system and institutional betrayal, service users tend to tailor their medication to meet their needs without consulting their clinical teams.
Past experiences of coercion have led service users to distrust the recommendations provided to them. Therefore, they often attempt to take their treatment into their own hands by being selective in what they disclose about their symptomology. Additionally, clinicians have concerns about medication compliance that inhibit true informed consent. The authors explain:
"Clinicians may feel pressure to ensure medication adherence, leading to a reluctance to share information regarding potential adverse effects. Clinicians may worry about service users refusing or stopping medication they were given all the information. Therefore, they may not disclose all of the information necessary to achieve true informed consent from service users."
Barrier 2: Decisions involve both the patient and clinician
Compounding this concern is that, historically, service users have not been considered experts of their own experience. Clinicians have reported thinking that service users lack insight, and therefore service users have reported experiences that feel dismissive.
Additionally, clinicians may have the perspective that service users are untrustworthy, despite the stability of a service user's condition. Further, studies have reported clinicians are sometimes frightened by people with severe diagnoses such as schizophrenia, which prevents effective communication.
Barrier 3: Outcomes and options should be openly discussed and weighed
Another barrier to shared decision making occurs in the lack of discussion about outcomes and options and the risk that disclosing all possible outcomes of the medication will deter compliance. However, without transparency in these discussions, service users may choose not to adhere to treatment plans, leading to unsafe medication practices.
"Studies have illustrated that clinicians often prioritize symptom reduction. However, other research shows that service users prioritize lower doses of antipsychotic medication, facilitating a reduction in side effects to improve the overall quality of life. This misalignment of goals can be problematic and prevent SDM from occurring."
Barrier 4: Decisions are joint efforts requiring collaboration and a balanced description
With these challenges and barriers in mind, the authors highlight that, within the current paradigm, collaboration and balanced description may not be achievable. Therefore it is difficult to achieve not only shared decision making but genuine informed consent. These barriers are potentially continuing paternalistic practices and hindering true patient-centered care.
The authors urge providers to work towards eliminating these barriers and moving towards true patient-centered care. The onus is on clinicians to re-start the conversation with service users. Clinicians need to encourage open and honest discussion, providing time to listen to service users' concerns and desires about antipsychotic medication without fear of being penalized or coerced.
Re-starting this conversation between service users and clinicians would be a step towards enabling service users to enact the agency that is promoted through the provision of patient-centered care.
****
Grünwald, L. M., & Thompson, J. (2021). Re-starting the conversation: Improving shared decision making in antipsychotic prescribing. Psychosis, 1–5. https://doi.org/10.1080/17522439.2021.1903979 (Link)