Psychiatry must be the weirdest business on earth. If it had not been a monopoly, but an enterprise with true competitors, it would have gone bankrupt decades ago.
Psychiatry does not deliver what the customers want. And what it delivers kills so many customers that it might be the third leading cause of death. I found this out based on the most reliable placebo-controlled randomised trials and comparative cohort studies of psychiatric drugs I could identify. Even if psychiatric drugs are "only" the fourth or fifth leading cause of death, it is indisputable that the death toll is colossal.
Psychiatric drugs are so widely used that they incapacitate hundreds of millions of people around the globe. This iatrogenic psychological and physical disability is caused by the drugs. In all countries where this relationship has been examined, the increase in disability pensions for mental health issues follows rather closely the increase in psychiatric drug consumption.
These findings resonate closely with what the general public have concluded based on their own experiences. A survey of 2,031 Australians showed that people thought that drugs for depression and psychosis, electroshocks and admission to a psychiatric ward were more often harmful than beneficial. The social psychiatrists who had done the survey were dissatisfied with the answers and argued that people should be trained to arrive at the "right opinion."
They should not. Their opinion agrees with the scientific evidence. It is the psychiatrists that should be trained to arrive at the right opinions, but they are trained to arrive at wrong opinions.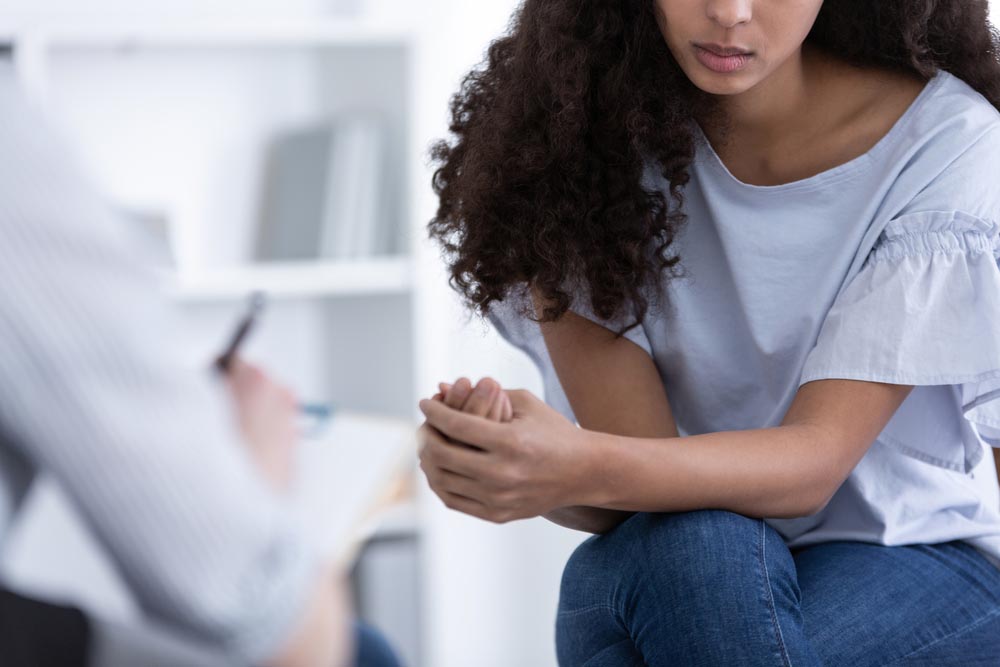 In 2022, I published Critical Psychiatry Textbook, which will be serialised soon on Mad in America. This book describes what is wrong with the psychiatry textbooks used by students of medicine, psychology, and psychiatry. I read the five most-used textbooks in Denmark and uncovered a litany of misleading and erroneous statements about the causes of mental health disorders, if they are genetic, if they can be detected in a brain scan, if they are caused by a chemical imbalance, if psychiatric diagnoses are reliable, and what the benefits and harms are of psychiatric drugs and electroshocks. Much of what is claimed amounts to scientific dishonesty. I also describe fraud and serious manipulations with the data in often-cited research. I conclude that biological psychiatry has not led to anything of use, and that psychiatry as a medical specialty is so harmful that it should be disbanded.
What the customers want is psychotherapy but this is not what they get. A 1996 paper showed that 91% of 2,003 lay people in the UK thought that people with depression should be offered counselling and only 16% thought they should be offered depression pills—a six-fold difference—and 78% regarded the pills as addictive, a fact which is still being firmly denied by leading psychiatrists.
A 2002 survey of US child and adolescent psychiatrists showed that 10 times as many of their patients (91%) were treated with psychiatric drugs as those that received psychotherapy only (9%).
In Sweden, the National Board of Health recommends that all adults with mild to moderately severe depression are offered psychotherapy, but only 1% get it.
This documents that psychiatry is a perverse trade. It doesn't help the patients as they want to be helped but helps itself while it kills millions of people and incapacitates many more so that they cannot live a normal life.
I cannot see any difference to the tobacco industry, apart from the fact that most psychiatrists genuinely want to help their patients. It is therefore clear that the drug industry and leading psychiatrists, which are very often corrupt, have led the whole profession astray.
Psychotherapy is better than pills
Studies with long-term follow-up show that psychotherapy has an enduring effect that outperforms pharmacotherapy (see references below). This effect is not only seen for soft outcomes that can be influenced by observer bias, but also for hard outcomes. My daughter and I did a meta-analysis that showed that psychotherapy halves the risk of a new suicide attempt in people at high risk of suicide, those acutely admitted after a suicide attempt. Depression pills double the suicide risk, both in children and adults.
It wasn't until 2014 that the first trial of psychotherapy in people with schizophrenia who were not on drugs was published. All the patients had declined to be treated with drugs. The effect size was 0.46 compared to treatment as usual, about the same as that seen in trials comparing psychosis pills with placebo, which is a median of 0.44. However, the drug trials are seriously flawed for several reasons, one of which is that the patients were already in treatment with a psychosis pill before they were switched to placebo. Many patients in the placebo group are therefore harmed by withdrawal symptoms, some of which fulfil the criteria for a psychosis.
This means that the effect of psychotherapy is likely better than the effect of pills in acute psychosis. Experiences from the Open Dialogue approach in Lapland confirm this. Follow-up data after 19 years showed that, compared to the standard approach in Finland, 19% vs 94% had more than 30 hospital days, and disability allowances at some point occurred for 42% vs 79%. Psychosis drugs at onset were used by 20% vs 70%, and at some point by 55% vs 97%. These differences were highly significant (P < 0.00001) and so large that they cannot be dismissed with the excuse that it was not a randomised comparison.
Psychotherapy is also far better than pills for other psychiatric disorders, e.g. anxiety disorders and obsessive-compulsive disorder.
Psychotherapy is cheaper than pills
A common argument against psychotherapy is that "we cannot afford it." This is wrong. A health technology assessment report showed that psychotherapy is more cost-effective than other forms of therapy.
For schizophrenia, a NICE guideline mentioned a systematic review of the economic evidence that had shown that cognitive behavioural therapy improved clinical outcomes at no additional cost, and also that economic modelling suggested it might result in cost savings because of fewer hospital admissions, which is exactly what was found for the Open Dialogue approach.
Also for depression, psychotherapy is cheaper than pills. In the Treatment of Adolescents with Depression Study (TADS), 327 adolescents aged 12 to 18 years were randomised to fluoxetine, cognitive behavioural therapy, or their combination. After 36 weeks, the direct costs—including time and travel—had been $1301 per patient for the fluoxetine group and $2538 for psychotherapy. But there were also costs outside the study related to service and travel, and when these were added, psychotherapy was cheapest, $5640 vs $6684. It was also cheaper than combination therapy, which is what the authors recommended. But one should of course not use a drug that does not work in adolescents and doubles their risk of suicide.
A large number of observational studies compiled by Robert Whitaker tell a similar story: The long-term outcome for patients is worse if they are treated with depression pills than if they are not. Thus, if we don't do anything, it is better than pills, and it is also vastly cheaper than pills because few of these patients would receive psychotherapy. The common excuse for using drugs, which is that there is a waiting list for psychotherapy, is therefore invalid.
In my view, these pills should not be used for anyone but should be taken off the market, so that no one will be tempted to use them. Other psychiatric drugs should not be used long-term either. On Mad in America, there are similar compilations for other drugs, e.g. psychosis drugs and stimulants, that show that long-term use is harmful.
References
1. Bighelli I, Rodolico A, García-Mieres et al. Psychosocial and psychological interventions for relapse prevention in schizophrenia: a systematic review and network meta-analysis. Lancet Psychiatry 2021;8:969-80.
2. McPherson S, Hengartner MP. Long-term outcomes of trials in the National Institute for Health and Care Excellence depression guideline. BJPsych Open 2019;5:e81.
3. Spielmans GI, Berman MI, Usitalo AN. Psychotherapy versus second-generation antidepressants in the treatmentof depression: a meta-analysis. J Nerv Ment Dis 2011;199:142–9.
4. Cuijpers P, Hollon SD, van Straten A, et al. Does cognitive behaviour therapy have an enduring effect that is superior to keeping patients on continuation pharmaco-therapy? A meta-analysis. BMJ Open 2013;26;3(4).
5. Shedler J. The efficacy of psychodynamic psychotherapy. Am Psychol 2010;65:98-109.
6. Furukawa TA, Shinohara K, Sahker E, et al. Initial treatment choices to achieve sustained response in major depression: a systematic review and network meta-analysis. World Psychiatry 2021;20:387-96
7. Amick HR, Gartlehner G, Gaynes BN, et al. Comparative benefits and harms of second generation antidepressants and cognitive behavioral therapies in initial treatment of major depressive disorder: systematic review and metaanalysis. BMJ 2015;351:h6019.
***
Mad in America hosts blogs by a diverse group of writers. These posts are designed to serve as a public forum for a discussion—broadly speaking—of psychiatry and its treatments. The opinions expressed are the writers' own.
***
Mad in America has made some changes to the commenting process. You no longer need to login or create an account on our site to comment. The only information needed is your name, email and comment text. Comments made with an account prior to this change will remain visible on the site.