A new study, published in the journal Psychology and Aging, found that personality, as measured at age 14, had no correlation with personality as measured at age 77. That is, based on this method of measuring personality, the participants had completely changed by the time they retook the test. This result calls into question popular notions about the correlations between personality and later-life achievement and health outcomes.
The study was the longest-running personality study, with follow-up of 174 participants after 63 years. The participants had been rated by their teachers on 6 dimensions of dependability in 1947. Upon follow-up in 2012, the participants rated themselves and had someone who knew them well rate them on the same 6 factors. The results were striking—no correlation was found between the original rating and the 2012 rating.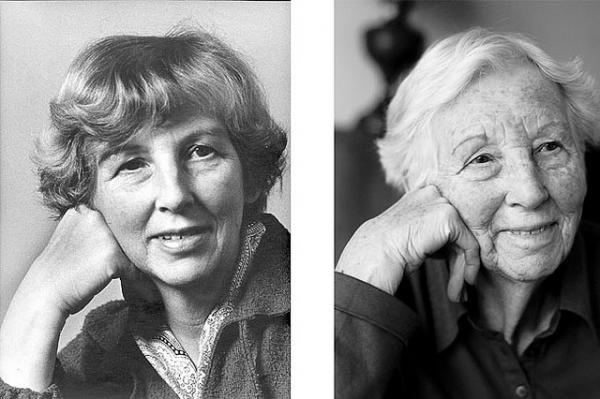 At first blush, it may sound frightening to believe that people's personalities change throughout their lives. After all, the common understanding of personality is that it is your identity at the deepest level. However, "personality change" in psychological studies is not the same as changes in identity. Instead, it's more like changes in some traits that tend to be more stable over time.
In fact, researchers are quite limited in the ways they can measure personality. Researchers cannot truly measure a person's identity—they can only measure our ideas about how we would behave in certain situations, or our behaviors when those situations actually occur. Thus, the current system for measuring personality relies on the "Big Five" personality traits: neuroticism, extraversion, openness, agreeableness, and conscientiousness. There is, of course, debate about whether these five traits can be said to define "personality" at all, as well as whether personality questionnaires are even capable of measuring these traits in a meaningful way.
Nonetheless, the Big Five personality model appears to be the best-supported method for attempting to measure personality that researchers have yet developed, and is commonly used throughout the social sciences. Previous studies have shown some stability of these traits, even over the course of decades. For instance, a previous 30-year study found moderate stability from middle age to old age, meaning that some aspects of personality changed, while others remained the same. Additionally, personality traits have been associated with life outcomes from later health, to academic achievement, to life satisfaction.
However, previous researchers have also shown that personality does change, in a process of natural development, and that significant life events influence those changes as well. A long-term study in Germany that followed almost 15,000 participants found that "personality changes throughout the lifespan, but with more pronounced changes in young and old ages, and that this change is partly attributable to social demands and experiences."
Researchers have also shown that personality change occurs in psychotherapy. Just a few weeks of therapy have been shown to reduce the traits known of neuroticism and extraversion. Neuroticism equates to emotional instability, so it's not surprising that therapy can serve to reduce this quality—another way of describing this change would be to say that therapy helps you become more emotionally stable. Likewise, an increase in extraversion could be equated to less social anxiety, and hence more social confidence. This explanation is bolstered by the finding that people with anxiety changed the most on these traits in psychotherapy.
Critics of the current study argue that the way researchers measured personality in 1947 was very different from the way we think of it in the present. Yet, other studies have shown at best a moderate correlation between Big Five personality traits after several decades, strengthening this finding of no correlation after 63 years.
These results make it difficult to interpret studies that have found a correlation between personality traits such as conscientiousness, and future life outcomes. Others interpret this study to suggest that people can become healthier over time and that they can successfully work through difficult life experiences.
****
Harris, M. A., Brett, C. E., Johnson, W., & Deary, I. J. (2016). Personality stability from age 14 to age 77 years. Psychol Aging, 31(8), 862–874. doi: 10.1037/pag0000133(Abstract)