The prescription of antipsychotics for residents of nursing homes is common, despite the many risks found in research. A new study published in JAMA Internal Medicine, the largest study of its kind, has shown it is possible to reduce the use of antipsychotics in nursing homes, by engaging their staff in a training program designed to target residents' strengths and their unmet needs. The Massachusetts Senior Care Association, in collaboration with the Massachusetts Department of Public Health, used the training curriculum, dubbed OASIS, in an initiative to safely reduce the off-label use of antipsychotics in treating symptoms of dementia.
In a press release to UMassMedNow lead author Jennifer Tjia stated,
"This intervention focused on treating the residents as human beings with needs, not as patients with problems. We don't medicate babies when they cry or act out, because we assume that they have a need that we need to address. However, when people with dementia are unable to communicate, the current approach medicates them when they have undesirable behaviors."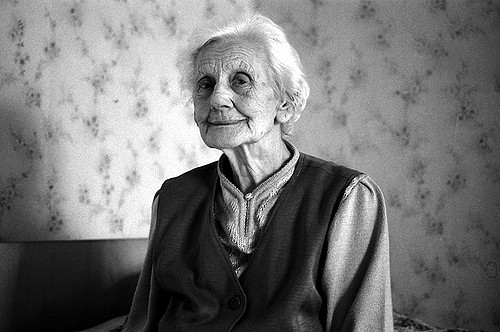 Antipsychotics are frequently used in nursing homes to treat behavioral and psychological symptoms of Alzheimer's disease and dementia. The use of these, however, has been linked to higher risks amongst elderly populations, including an increased risk of stroke, mortality rate, and other adverse events. Despite recommendations and other efforts to decrease the use of these in nursing homes, the rates of antipsychotic prescription for the elderly had not reduced.
For this study, the authors aimed to understand the large-scale impact of the training program, OASIS, on antipsychotic use in nursing homes. They wanted to understand that if by training nursing home staff, both direct and indirect, to reframe their understanding of residents' behaviors as unmet needs, this could influence their prescribing practices.
An innovation of the intervention was its focus on staff and not prescribers. OASIS curriculum was designed and authored by Dr. Susan Wehry, a geriatric psychiatrist. The curriculum module targets a number of issues, including understanding residents' strengths as part of the care plan, providing a holistic and integrated view of dementia, understanding behaviors as communication, and prevention rather than response. Its indicators of success are listed as the following:
Reduction in inappropriate use of antipsychotics
Higher rates of consumer satisfaction when surveyed
Higher rates of staff satisfaction when surveyed
Fewer resident incidents
Reduced staff turnover
Increased number of observable institutional practices reflective of culture change in care, workplace, and environment
The researchers analyzed data from 93 nursing homes enrolled in the OASIS intervention and found significant reductions in antipsychotic use at the OASIS facilities in comparison to the non-OASIS facilities (n=831). The OASIS facilities saw a 7% drop, compared to the 4% drop at the non-OASIS facilities.
The implementation of OASIS did not lead to increases in other observable psychotropic medications or behavioral disturbances. The decreases in antipsychotic use, however, were not sustained during the maintenance phase of the program, which the authors discuss might point to a need of reinforcing the training periodically to sustain the influence of the program.
****
Tjia, J., Hunnicutt, J. N., Herndon, L., Blanks, C. R., Lapane, K. L., & Wehry, S. (2017). Association of a communication training program with use of antipsychotics in nursing homes. JAMA Internal Medicine. (Abstract)