A new study, led by Cheryl Dellasega, professor of medicine and humanities at Penn State College of Medicine, explores practitioners' comfort with assessing irritability in school-aged children. The results of the study, recently published in The Primary Care Companion for CNS Disorders, suggest that family medicine providers require more training and resources to confidently and accurately assess irritability in youth.
"Due to the increased incidence of diagnosis of bipolar disorder in children and concerns about inappropriate treatment, there is a need to determine and review how practitioners assess irritability. It has been suggested that the rise in bipolar diagnosis and prescription of mood-stabilizing and antipsychotic medications may be due to the lack of availability and understanding of an appropriate diagnosis," state the researchers.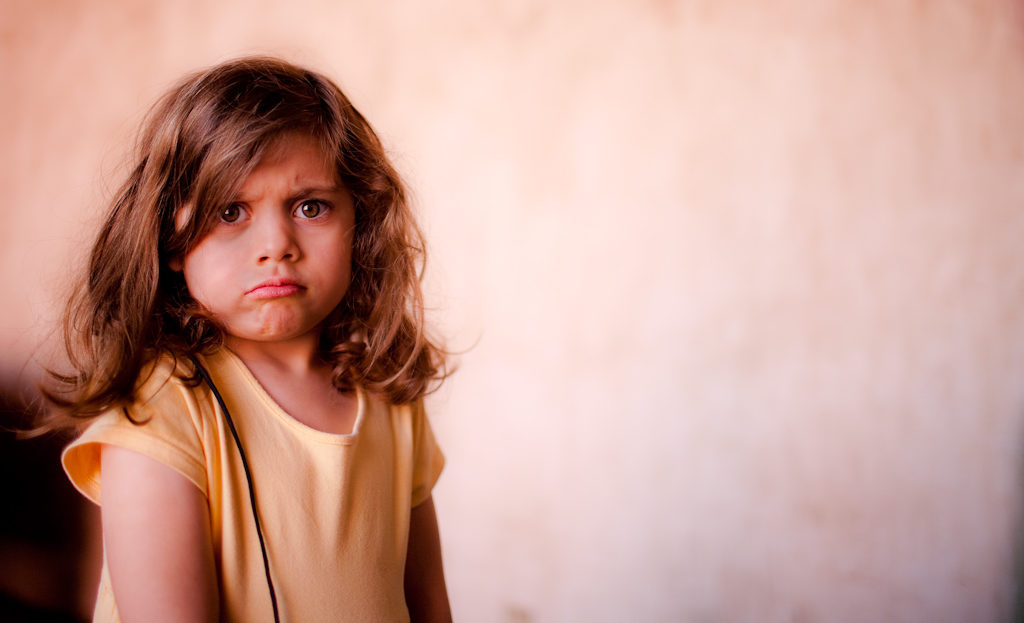 Irritability is one of the most common complaints with pediatric patients. The authors discuss that irritability is often a "normal and developmental" experience of youth, but can also be "abnormal" for some youth and is included as a symptom in many DSM-5 diagnoses (e.g., disruptive mood dysregulation disorder, bipolar disorder). The authors note that family medicine practitioners "are often the front line in the assessment of mental health needs."  Because of this, it is important for primary care practitioners to know how to accurately assess and respond to reported irritability in youth.
Diagnosis often drives treatment decisions. Therefore, misdiagnosis can be harmful as it can lead to unhelpful interventions and unnecessarily expose youth to the significant side effects of medications like mood stabilizers or antipsychotics. According to the authors, it is essential to have a better understanding of how primary care providers differentiate "normal from abnormal irritability" and to provide these practitioners with resources to help in their assessments. This was therefore the goal of the study.
The researchers engaged in a qualitative study. They conducted in-depth, 1-hour interviews with 17 practitioners at a large academic medical center. Participants were residents, fellows, nurse practitioners, and attending physicians who specialized in either family medicine, pediatrics, or psychiatry. In addition to the interview, participants also provided information on their confidence in mental health screening, awareness of changes in the DSM-5 related to irritability symptoms, and attendance at mental health related conferences or workshops.
Family medicine and pediatric practitioners rated their confidence in assessing irritability and knowledge of the DSM significantly lower than psychiatric practitioners. Participants agreed that there is no "gold standard" for evaluating irritability in youth and many wanted clearer guidelines. Participants also highlighted that short office visits made it more challenging to assess irritability because they did not have enough time to do a thorough evaluation.  Family medicine participants described how their assessment of irritability improved over time as they gained more experience.
One participant stated, "I'm saying that behaviors I might have previously interpreted as being irritability are probably not irritability, but probably just normal developmental things that I didn't have experience with before."
Family medicine providers tended to assess a patient's irritability in comparison to their peer group or siblings to determine if the behavior is 'normal or abnormal,' whereas psychiatric providers explored the signs of irritability and potential causes. Family medicine participants were comfortable prescribing antidepressants and anxiolytics, but were more likely to refer to a psychiatrist if other medications were indicated. In general, medication prescription was more preferred by family medicine providers, and psychiatrists tended to minimize medication use and recommend therapy more often.
"It is challenging to address mental health issues in the family medicine setting, particularly when the presenting symptoms are ambiguous, as is the case with irritability," the authors write. "In this study, family medicine providers were less confident in their mental health assessment skills and had less continuing medical education on assessment of irritability than their pediatric or psychiatric counterparts."
The researchers also found that "the psychiatry respondents expressed a wish for primary care providers to be more involved in assessing and treating irritability, while family medicine and pediatric providers expressed a wish to learn more about assessment and treatment."
In addition, while psychiatric providers used the DSM as their main resource, primary care providers often used UpToDate, which is an "online resource and mobile app that offers current evidence-based medication information and clinical decision support." When the researchers searched "irritability in children" and "irritability in adolescents" in UptoDate, they received results on pharmacotherapy and pediatric bipolar disorder and concluded "there is a need for more specific information on childhood irritability."
Although the finding that primary care practitioners feel less confident in their knowledge of psychological issues compared to psychiatric practitioners may not be surprising, it is problematic given the fact that "the majority of children receive mental health care in the primary care setting."
The findings provide evidence that primary care practitioners need to be better trained in assessing irritability in youth and have access to more specific resources in order to avoid mislabeling irritability as 'abnormal,' leading to misdiagnosis and overtreatment with psychiatric medications. One solution the authors recommend is more telehealth programs that offer virtual consults with child mental health services such as pediatric psychiatrists.
"Through better understanding of how to accurately diagnose children and adolescents on the irritability spectrum, misdiagnosis will be reduced and treatment will be enhanced, leading to overall improved mental health."
****
Scandinaro, A. L., Hameed, U., & Dellasega, C. A. (2018). A qualitative study to assess how primary care versus psychiatric providers evaluate and treat pediatric patients with irritability. The Primary Care Companion for CNS Disorders, 20(2), 17m02227. doi:10.4088/PCC.17m02227 (Link)
***
Mad in America hosts blogs by a diverse group of writers. These posts are designed to serve as a public forum for a discussion—broadly speaking—of psychiatry and its treatments. The opinions expressed are the writers' own.
***
Mad in America has made some changes to the commenting process. You no longer need to login or create an account on our site to comment. The only information needed is your name, email and comment text. Comments made with an account prior to this change will remain visible on the site.