A new paper, by Dr. Imogen Tyler and Dr. Tom Slater, contextualizes recent campaigns to end the stigma around mental health and urges readers to rethink how the concept of stigma is being used. Their article, published in The Sociological Review Monographs, takes aim at the Heads Together campaign in the UK, asking questions such as "Where is stigma produced?," "By whom?," and "For what purposes?"
"This is not to say that talking about mental distress with friends and families cannot lessen social stigma," Tyler and Slater write, "rather that anti-stigma initiatives which want to remove barriers to help-seeking, but that do not simultaneously address either the erosion of public service provision or the deeper social causes of increased levels of mental distress, will be limited in their impact."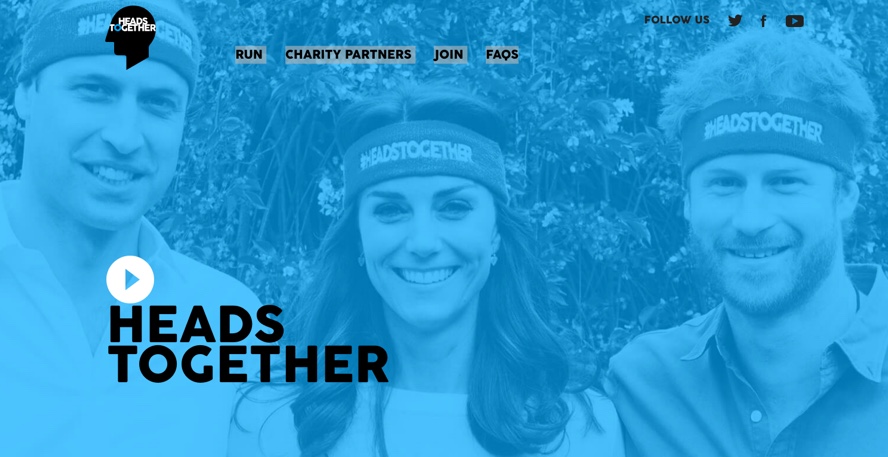 Stigma, a word traced back to 20th century North American sociology and psychology, is defined as "the situation of the individual who is disqualified from full social acceptance." Tyler and Slater cite Hacking's interpretation of Goffman, writing that stigma is a "'remarkable organizing concept,' a way of seeing, classifying, and understanding a vast array of discriminatory social attitudes and practices."
In modern-day anti-stigma campaigns, such as the Heads Together movement in the UK, stigma tends to be defined as occurring intra-individually–as an action from one person to another that reflects individual beliefs. The solution to stigma is then positioned as occurring through face-to-face conversations to change personal attitudes and transform social beliefs.
Tyler and Slater point out that this intrapersonal concept of stigma obscures social and political context, writing, "What is frequently missing is social and political questions, such as 'how stigma is used by individuals, communities and the state to produce and reproduce social inequality.'"
The authors utilize a range of methodological approaches and data sources to describe how the concept of stigma can be wielded by the socially and politically powerful to further disenfranchise marginalized individuals — an outcome that undermines efforts to provide greater care and quality services.
"By thinking critically with and about this campaign, this article seeks to both delineate the limitations of existing conceptual understandings of stigma and to begin to develop a supplementary account of how stigma functions as a form of power."
The Heads Together campaign is backed by the Royal Family and features testimonials of mental health struggles endured by Prince William, Lady Gaga, and other prominent social figures. In an attempt to normalize distress, these declarations are paired with statements that equate mental health to physical health and that call for care to be prioritized.
Tyler and Slater analyze such high-profile campaigns. First, they address how distress and the disclosure of suffering are much more complicated when individuals do not occupy greater social status. While normalizing distress may be well-intended, doing so within these campaigns fails to attend to broader problems of social decomposition, inequality, and injustice that contribute to the very distress being experienced.
In an article for the Guardian, the sociologist and political economist William Davies addressed this issue, writing:
"The idea that one is simply "unwell" no doubt provides comfort to many people wrestling with their own depression or anxiety. But it also blocks out a whole host of more fundamental cultural, political and economic questions regarding the distribution of distress in our society – the sorts of questions that the Duke of Cambridge would be less likely to grapple with."
While it is true that testimonials have long been included in attempts at grassroots activism, including struggles against psychiatric authority, the authors suggest that this practice has been "co-opted by charitable and governmental bodies."
Second, the authors highlight attempts to end stigma through the sentiment that mental health is just like physical health. Psychologists, such as Dr. John Read are dubious of this approach. Studies have demonstrated that adopting a biogenetic view of mental distress and suffering actually increases discrimination. Rather than understanding distress as arising from something that results from circumstances or contexts, people begin to view it as a trait belonging to an individual.
"Indeed, research suggests that the embracing of biogenetic rather than social explanations of mental distress risks amplifying the very negative attitudes and discriminations which these campaigns ostensibly seek to eliminate."
The authors also describe recent cuts to mental health services in the UK despite the documented increase in anxiety, depression, and suicide. Tyler and Slater cite research connecting neoliberalism and its rising influence on mental distress. Through austerity measures that have worked to cut pay levels and reduce workplace rights, job security, and welfare rights, the political movement toward a neoliberal economy has promulgated suffering, they argue.
Stigma campaigns that exclusively address interpersonal dynamics paper over these broader economic trends that exacerbate inequality and produce distress. Going further, however, the authors argue that stigma campaigns serve to employ strategies that amplify social discrimination and intensify the impact of neoliberalism:
"It is not only that austerity-driven reforms have intensified an existing neoliberal epidemic of chronic stress, but that this program of cuts to social provision has been enacted and legitimated through strategies of (state-sanctioned) stigma production."
Corporate and financial bodies that benefit from neoliberal systems and austerity measures bankroll campaigns like Heads Together, and their anti-stigma message promotes a discourse that is consistent with their political practices. Namely, the idea that poor class individuals, trapped in their condition and dependent upon government handouts, are an economic burden. This message is built upon the idea that distress and suffering are biogenetic and, because low-income individuals are vulnerable to this distress, it justifies the use of austerity measures.
Ultimately, sociological influences, such as economic factors, are brushed aside. Instead, the message is to focus on changing individual beliefs about mental health and promote services. At the same time, funding for mental health services is being cut.
"So while social psychology might focus on understanding stigmatizing beliefs or behaviors in order, ostensibly, to change people's behaviors, it often ignores the ways in which, for example, governments or corporations might deliberately activate stigma to 'nudge' people into desired patterns of behavior," Tyler and Slater write.

"Indeed, there is now a general agreement within social psychology that the previous failures of many anti-stigma campaigns to effect much in the way of meaningful or sustained social change are 'linked to the relatively limited theoretical and methodological tools available'"
Tyler and Slater contend that stigma is neither ahistorical nor apolitical as the objects of stigma, the who or the what, change across time and across different historical, geographical, political, and economic conditions. "Stigmatisation is never a static nor a natural phenomenon," they write, "but rather a consequential and injurious form of action through collective representation fastened on people and on places."
Therefore, new analyses are needed that ask social and structural questions and view stigma's function as a mechanism of power. The researchers put forward an analysis of stigma as a "political apparatus that enables and entrenches existing structures and systems of power that, in turn, legitimize inequalities and injustices." Connecting this analysis back to the Heads Together campaign, they add:
"If one of the aims of Heads Together is to eradicate stigma in order that people are willing and able to access services, the timing of this campaign inevitably begs the question, what kinds and what quality of services actually exist for those in need, both now, and if current programmes of cuts continue, in the future?"
****
Tyler, I., & Slater, T. (2018). Rethinking the sociology of stigma. The Sociological Review Monographs. (Link)