A new article, written by Kirk Schneider, addresses the issue that marginalized individuals are more likely to receive psychiatric diagnoses, while many abusive or destructive behaviors exhibited by powerful individuals are glorified rather than pathologized. As president of the Existential-Humanistic Institute and adjunct faculty at Saybrook University, Schneider is a leading spokesperson for contemporary existential-humanistic psychology. His article, adapted from an earlier Psychology Today blog post and published in the Journal of Humanistic Psychology, suggests "the polarized mind" may be a more helpful framework to respond to suffering than diagnosis.
"If we are to address the problem of mental disturbance in our communities, and indeed in the world, we must address the cultures and upbringings that give rise to such disturbance, and we must dig for resources far beyond that of the medical or the psychological clinic," writes Schneider.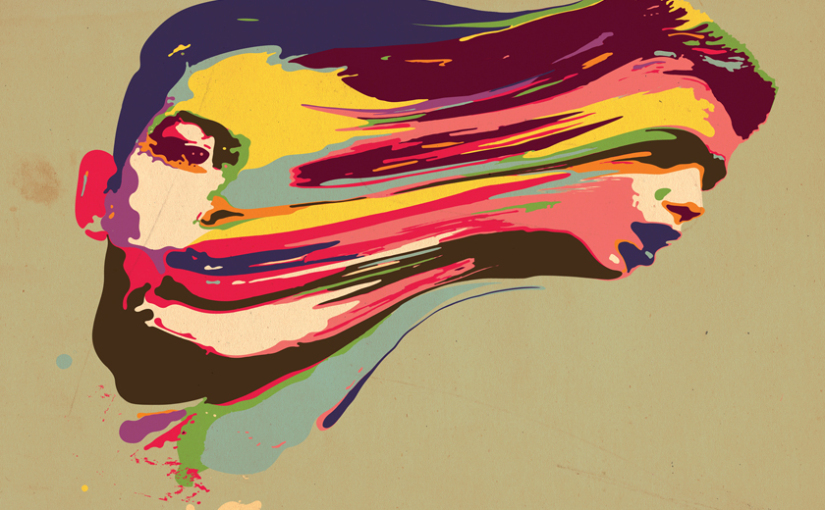 Schneider notes that "mental illness" is popularly understood to refer to psychological suffering, but has increasingly been defined in biological terms. He argues that this biological focus "almost entirely blinds us to their deeper cause," which he argues is environmental and the result of unacknowledged fear. Schneider raises the issue that many people who engage in destructive acts (e.g., abuse, war) are not viewed by society as having a "psychiatric illness." He uses the example of many political, business, and religious leaders who exhibit traits of antisocial personality disorder or narcissistic personality disorder. He writes:
"Now, it is abundantly clear—or should be with even a cursory knowledge of history, as well as of our own times—that these aforementioned 'disorders' are major disturbances of humanity and not merely the pathologies of marginalized groups."
Schneider calls for terminology that "can capture the breadth of the problem we conventionally attribute to those marginalized and disenfranchised groups labeled mentally disordered." He suggests that "the polarized mind" may be a helpful framework. Schneider defines:
"The polarized mind is the fixation on one point of view to the utter exclusion of competing points of view and in my opinion is the psychosocial 'plague' of humanity."
According to Schneider, the polarized mind applies to all people to some degree, across levels of power (e.g., rich/poor, privileged/marginalized). He hopes that this framework can help explain how "mental disorder" arises.
"The polarized mind is an expanded conceptual framework for DSM diagnoses; it gives us a sociopolitical context for these diagnoses, and it situates them in the much larger and more accurate narrative of historical suffering than in the compartmentalized narratives of individual physiology, parentage, or trauma," writes Schneider.
Schneider connects the polarized mind to terror management theory: that the fixation on one point of view is the result of fear, specifically a fear of death. When not addressed, people will work to avoid their fear, which may result in destructive acts. He gives examples of mass shootings, suicide bombings, and racially-charged homicides, as well as corporate influence on the US Congress, destruction of the environment, and hateful rhetoric.
Schneider offers possible ways to integrate the polarized mind framework into interventions. He recommends more depth psychology research, referring to "existentially informed quantitative and qualitative analyses of the human condition." For example, he suggests research on depth psychotherapy for youth, families, and communities.
He also suggests research on arts, humanities, and emotional intelligence curricula in schools. Lastly, he calls for studies on facilitated encounters between community members and government officials.  Schneider expects that these types of interventions will allow people to broaden their perspectives and find points of commonality with others, which could reduce polarization.
Schneider concludes with the warning, "if we don't recognize that conventional psychiatric approaches—and terminology—are insufficient to the task of addressing those who rule and often threaten our world, we will continue to flounder in despair."
****
Schneider, K. J. (2018). The chief peril is not a DSM diagnosis but the polarized mind. Journal of Humanistic Psychology. Advance online publication. doi:10.1177/0022167818789274 (Link)