Researcher and survivor Dr. Angela Sweeney collaborated with Dr. Danny Taggart on a new editorial, published in the Journal of Mental Health, outlining both the misconceptions and central principles of trauma-informed care. They draw attention to the primary drivers of trauma-informed approaches and the necessity of integrating survivor perspectives and systemic social justice considerations into this movement.
"Despite growing international interest, trauma-informed approaches can seem fuzzy, complex, something that service providers already do, or a theorised call for practitioners to 'be nicer,' Sweeney and Taggart write. "However, writing as trauma survivors and academics/clinician, the more we learn about trauma-informed approaches, the more we argue that these approaches have the potential to lead to a fundamental shift in how mental health services are organised and delivered, meaning that they are better able to meet the needs of service users."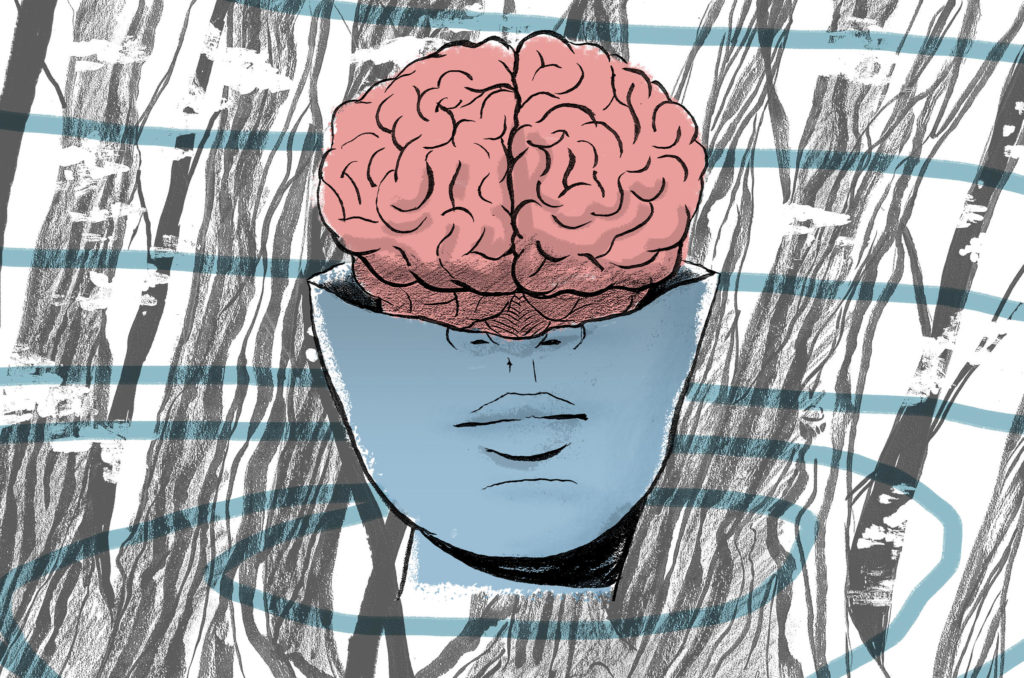 Sweeney and Taggart highlight recent research that connects mental distress and suffering to trauma. A large body of literature documents this connection and finds that many people receiving mental health services have experienced traumatic events. Research supports the theory that traumatic experiences are causal in the subsequent development of distress and that the manifestation of distress can be contingent upon the severity, frequency, and range of adverse events experienced. For instance, recent studies have called attention to the strong relationship between childhood trauma and the later development of psychosis symptoms.
In addition, those in socially disadvantaged groups, such as racial and ethnic minority groups, more commonly experience traumatic events. Social factors, such as poverty and racism, are also considered to be forms of trauma. Therefore, minority group members are not only more susceptible to experiencing traditional forms of trauma, they are exposed to daily forms of social trauma, the authors explain.
Sweeney and Taggart outline the three key drivers of trauma-informed approaches. The first is that childhood trauma has been so closely linked to later psychological distress. The greater the number of adverse experiences one is exposed to, the worse the prognosis, researchers have found. Traumatic events have been seen to correspond to higher levels of engagement in self-harm and suicidality as well as a greater likelihood that one will later access mental health services.
Sweeney and Taggart write on the prevalence and significance of trauma experienced by service-users and cite a systematic review that estimated that around half of mental health service users have experienced physical abuse, and more than one-third have experienced sexual abuse. "Although these rates are not surprising from a biopsychosocial perspective," they write, "the rates of trauma and abuse experienced by people who go on to use mental health services are worthy of attention at a service development level."
The second driver speaks to the harm incurred by service-users within psychiatric systems. Iatrogenic harm, or the harm caused by treatment, has been observed in psychiatric systems that feature practices described as "predicated on coercion and control," the authors write. Such power abuses often replicate a "parallel process" to the trauma that originally contributed to service-users' distress.
Sweeney and Taggart write that "evidence for the (re)traumatising effects of mental health services include: increased use of coercion among black and minority ethnic groups, the effects of restraint and seclusion in inpatient settings, and exposure of inpatients to violence, invalidation and disrespect."
"By recreating abuse through 'power over' relationships, services can revictimise service users, preventing recovery," they write. "This highlights the need for psychiatric services to do the opposite of trauma: from fear to safety, from control to empowerment, and from abuse of power to accountability and transparency."
The third driver of trauma-informed approaches has arisen out of the knowledge and organizations led by trauma survivors. Their contributions have pushed for psychiatry to reexamine the ways in which it may be obstructing recovery through retraumatization. Sweeney and Taggart feature the writing of trauma survivor, Beth Filson who wrote of her experiences:
"I knew that what I was experiencing made sense given what had taken place in my life. Even then I understood my reactions as sane responses to an insane world. I was told, whatever else might be going on with you is not relevant – it's your mental illness that matters. This drove me into a frenzy, for now, help was just another perpetrator saying, you liked it, you know you did; that wasn't so bad; it's for your own good."
Trauma-informed approaches, however, are services organized around preventing re-traumatization, the authors contend. The authors outline the following eight principles that underscore trauma-informed care:
"Seeing through a trauma lens, meaning that there is an understanding and acknowledgment of the links between trauma and mental health.
Adopting a broad definition of trauma extending beyond PTSD, including recognizing social trauma and the intersectionality of multiple traumas.'
Making trauma enquiries sensitively and with knowledge about how to respond.
Referring people to evidence-based, trauma-specific support, where indicated.
Addressing vicarious trauma and retraumatisation (e.g., through a reduction in the use of control and restraint).
Prioritizing trustworthiness and transparency in communications, such as limiting the number of professionals to whom a person has to repeat their traumatic history.
Moving towards collaborative relationships and away from helper– helpee roles based on trust, collaboration, respect and hope.
Adopting strengths-based approaches that reframe symptoms as coping adaptations, e.g., dissociation as an adaptive strategy to escape unbearable experiences."
The authors address numerous misconceptions and misunderstandings that remain about trauma-informed approaches. For example, some believe that trauma-informed approaches put forth the notion that all service-users have experienced trauma. Sweeney and Taggart clarify that trauma is not understood to be at the root of all mental distress. However, employing trauma-informed interventions, they argue, ensures appropriate care for the majority of service-users who have experienced trauma while also providing gold standard care to service-users for whom this is not the case.
Similarly, trauma-informed approaches are not specifically and exclusively oriented toward people who have experienced trauma, Sweeney and Taggart write. For some trauma treatments such as EMDR, this may be true. Trauma-informed approaches, however, "are a whole-systems approach within which staff would be knowledgeable in referring on to trauma-specific services, where this is wanted," the authors write.
Sweeney and Taggart also address the misconception that a shift from the biomedical approach which asks: "What's wrong with you?" to a trauma-informed stance which asks: "What's happened to you?" is not a literal shift. Instead, "this is intended as an orienting shift," they write "rather than a literal one; it is not intended to suggest that everyone should always be asked what happened to them, or that no-one is currently asked their life history."
The authors emphasize that trauma-informed approaches operate at a whole systems level and therefore ought to be implemented by organizations and individual practitioners alike in order to function optimally. Finally, they address what they believe may be the most harmful misconception:
"Perhaps the most damaging misconception is the belief that this is what practitioners do already. Although many practitioners do work in trauma-informed ways, and a number of organizations are implementing trauma-informed approaches, we know that within the UK for instance, people are often not equitably involved in decisions about their care that Community Treatment Orders are used extensively, with a year on year increase of 10%; that the use of restraint in inpatient settings is widespread, with adverse outcomes including risk of death; and that people voluntarily on inpatient wards are subject to the same loss of autonomy as those under section."
Sweeney and Taggart do not fail to also address the pitfalls of trauma-informed approaches. For example, they warn that these approaches cannot simply be used to replace the medical model dogma with another universal dogma offering trauma-only explanations.
"Although the notion that all service users have experienced trauma is a misconception, there nonetheless remains some concern that an overly determined emphasis on the relationship between trauma and mental health could position service users primarily as victims, limiting our access to other, less vulnerable identities," they explain.
Service-users must be given the opportunity to develop their own narrative rather than having one imposed by practitioners. Additionally, recent literature highlights the neurological underpinnings of trauma. Sweeney and Taggart caution against the co-opting of already-existing, one-size-fits-all treatments that are repackaged under the guise of trauma-informed treatments. This outcome would not demonstrate a bonafide effort to reduce power abuses, but would simply recreate them.
"In attempting to do differently, trauma-informed approaches have the task of providing reparative healthcare in times of economic austerity, responsibilisation and time-limited treatments. The responsiveness and patient control in trauma-informed approaches requires negotiated and flexible service design, which at the same time cannot equate to limitless care."
It is important, the authors maintain, that trauma-informed approaches are driven by social justice considerations and include the implications of social discourses beyond psychiatric knowledge.
"'Trauma' as a category, therefore, has political and social implications, as well as psychiatric ones, and mental health services not only need to change their practices, but to engage with communities where trauma occurs and groups identifying as trauma survivors."
Centering survivor knowledge in the future development, research, and implementation of trauma-informed approaches is critical, they write, because with their lived experiences, survivors intimately understand the importance of reversing power abuses. Furthermore, they do so through the process of grassroots efforts organized to change services and promote recovery.
****
Sweeney, A., & Taggart, D. (2018). (Mis) understanding trauma-informed approaches in mental health. Journal of Mental Health. DOI: 10.1080/09638237.2018.1520973 (Link)