I have written my story before ("A Best Kept Secret," 2016), and sharing it made a profound impact on my life; it allowed me to heal. It gave hope to others, set me free and was the beginning of my journey into finally getting accepted in a world that had once rejected me. As I have gone back and reread the story years later, I have come to realize how much of my story was left out, how much it has changed and how much richer it is now. So I wanted to revisit my story, but this time, I will focus more on the facts of my life and less on the description of my psychosis, the effects of medication and my job. I will begin this story in a very similar way as the last one, at the beginning.
When I was a child I was considered peculiar, I did terribly in school, felt disconnected from many of my classmates, hated my teachers and spent many days sitting in the principal's office. As I got older I found a group of people who felt the same way I did. We spent most of our school days and afternoons "getting high" in the woods, skateboarding, listening to music and indulging in hallucinogenic substances. It was a subculture that brought me belonging, acceptance and a feeling of connectedness in what at the time I believe was a very ugly world.
As the years progressed my cannabis use turned slowly into cocaine and heroin use. And things started to unravel very quickly. I was arrested at seventeen for a possession of cocaine, where I was tried as an adult and faced jail time. I was let off with probation but I had lost my job as a result, along with my internship at the elementary school. My depression became painful, so I took solace in a recovery group and started a Suboxone program. Shortly into the recovery group I found out that the person running the group was taking an unhealthy interest in me and was in fact a child predator. This only reconfirmed my distrust and hatred of our world.
I continued to try and make a life for myself and was able to graduate high school despite losing my internship. I went to college but failed out after one semester. I started working and taking classes at a trade school but failed out of that as well. I was continuing to use hard drugs during these times. I sobered up but started to use cannabis heavily. I went back to college and then school for a fresh start. Into my first semester at this new school I had a violent psychotic break, resulting in several forced hospitalizations, prescribed medications that caused extreme side effects and a diagnosis of schizophrenia. I was told by many that I would never work again and I applied for Social Security Disability.
Everything leading up to this point left me feeling suicidal and as though I didn't have a friend in the world. Things look a lot different when you walk out those hospital doors and into a different life. One day an outreach worker appeared at my door almost like an angel and taught me kindness and self-worth. She changed my belief that the only cure for schizophrenia was suicide. I re-enrolled in school for a third time but I almost failed out again due to the fact that I could not get an internship — a requirement for graduation — because of my previous drug charge. I felt defeated and as if the past would never leave me. This outreach worker set me up with an internship which then later employed me. She also helped me get out of my family house, which was tormenting me at the time, by putting me on a list for a Section 8 voucher. These altruistic acts changed my life forever. I still talk with this woman regularly and she has become one of my closest friends.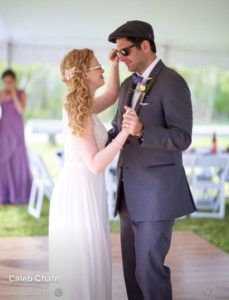 I graduated college and started working in the mental health field. I finally received my Section 8 voucher and got my own apartment; it truly was "A Golden Ticket." I had stopped using drugs, was finally making a life for myself and even found myself smiling again. I started to work closely with another coworker helping others in similar situations to mine and fell "head over heels" in love with her. Our relationship developed over time and started to become the most meaningful and important thing in my life. She never left my side despite everything I had ever been through. She made me a better person, and this woman is now my wife.
I was lucky enough to be put on a Family Self Sufficiency Escrow fund through my housing authority which helped me get back on my feet and allowed my wife and me to buy our very first house. I have also been off of disability for many years and we are completely self-sufficient. My wife and I have never been happier. Now our plan is to start a family soon and enrich our lives even further.
I do feel as though I need to say that my life is still not always sunshine and daydreams. I suffer from PTSD after all of the trauma, drug use and the psychotic break. At times I still wake up at night sweating, dissociate, and have panic attacks and flashbacks. I struggle off and on with drinking as a way to cope with my past. I have, however, been able to manage my symptoms and a big reason for this is the treatment I had received through my psychiatrist/therapist who I have worked with for fifteen years. He taught me about using nature as a way to heal, exercise as a form of therapy, how to fight against heroin/cocaine urges, and the application of ACT (Acceptance and Commitment) therapy. He taught me how to set healthy and appropriate boundaries both at work and in my personal life. He was able to give me a true understanding into what addiction and psychosis really are and how they can be treated with little or no medication. I am still receiving treatment from him and it has improved my life immensely. He took a truly unorthodox approach to psychiatry and after meeting many other psychiatrists and therapists working in the field, I have come to understand just how life-altering my treatment was and is.
I am not sure if I am really able to give advice to anyone who is suffering, has suffered or has a loved one who is in the midst of suffering with a drug addiction or mental illness, but I will say that kindness, understanding and tenacity are all things that have helped me. Getting lost in hobbies, "forest bathing," storytelling, cooking, ACT therapy, music and art are all things that have enriched my life and my wife's. Keeping things in perspective, living a balanced life, trying new things and not being afraid to fail are all key factors to becoming more of what Abraham Maslow referred to as "self-actualized." At times, I find myself judging others for what I believe is not living up to the same standards that I have set for myself. At times, I get frustrated working in the mental health field as I see the system failing so many people — so many lives lost to substance use and a general uncaring that I see within people who are "burned out." I have had to search within myself to try and find goodness in people. As I stated before, my life is not all "sunshine and daydreams" but I am now able to feel a sense of peaceful fulfillment and contentment in my marriage and in my home. That is all anyone can really ask for.
Thanks for reading. Best wishes, Caleb.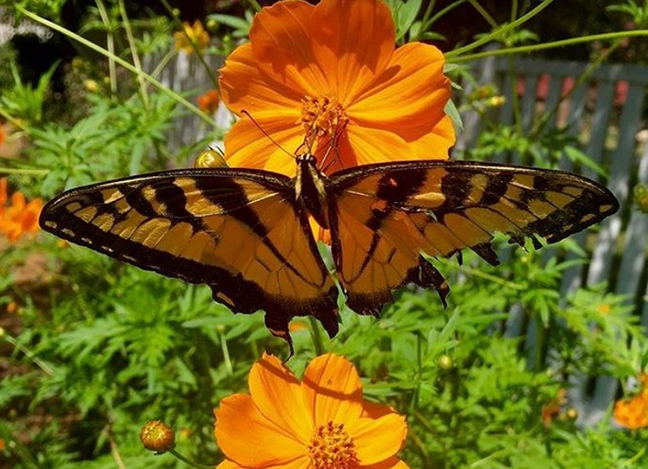 ***
Mad in America hosts blogs by a diverse group of writers. These posts are designed to serve as a public forum for a discussion—broadly speaking—of psychiatry and its treatments. The opinions expressed are the writers' own.
***
Mad in America has made some changes to the commenting process. You no longer need to login or create an account on our site to comment. The only information needed is your name, email and comment text. Comments made with an account prior to this change will remain visible on the site.