A study recently published in World Psychiatry reviewed meta-analyses of pharmacological and non-pharmacological interventions for improving physical health outcomes for people diagnosed with schizophrenia. The study authors found that non-pharmacological interventions were more effective than pharmacological interventions for weight reduction and overall health, with individual lifestyle counseling as the most effective.
"People with schizophrenia have substantially poorer physical health than the general population, which is often attributed to an interaction between social circumstances, lifestyle factors and treatment effects," the authors write.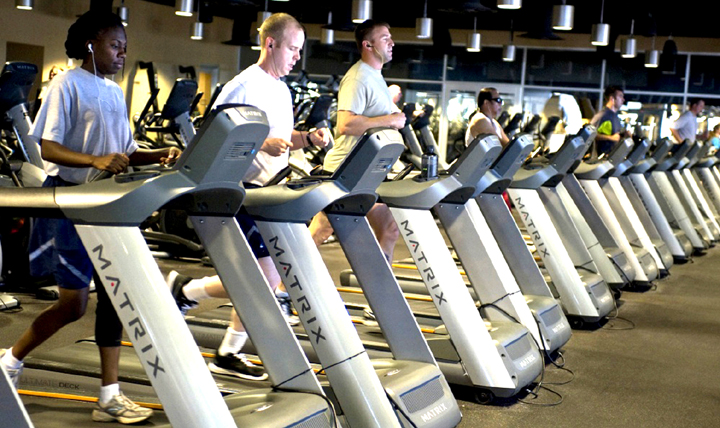 The researchers note that people diagnosed with schizophrenia are at a higher risk of physical health conditions, including cardio-metabolic diseases, respiratory diseases, and chronic pain, among others. In addition, studies have demonstrated that persons with schizophrenia experience significantly shorter life expectancy. This risk is exacerbated by lower levels of physical activity, higher rates of sedentary behavior, food intake, smoking, and psychiatric medications such as antipsychotics, mood stabilizers, and antidepressants.
Vancampfort and colleagues conducted a meta-review of meta-analyses to examine the efficacy of both pharmacological and non-pharmacological interventions for improving the physical health of persons diagnosed with schizophrenia. Twenty-seven meta-analyses, accounting for 47,231 participants were included. Outcomes assessed included: body weight, body mass index, waist circumference, waist to hip ratio, android/gynoid ratio, visceral fat, blood pressure, glucose, insulin, homeostatic model assessment of insulin resistance, Hemoglobin A1c, triglycerides, cholesterol, functional exercise capacity, and adverse drug reactions.
Individualized lifestyle interventions had significant effects for reducing body-weight, which the authors suggest may be because this approach enhances the ability to meet patient-specific needs, personal advice and attention, and includes a tailored action plan. Cognitive behavioral treatments for weight loss showed small and medium effects for weight reduction.
There were no beneficial effects for physical health outcomes found for fluoxetine, ranitidine, orlistat, dextroamphetamine, and famotidine. Topiramate was effective in reducing LDL-cholesterol, weight, body mass index, waist circumference, and triglycerides. Metformin, similarly, had an effect on weight, cholesterol, fasting glucose levels, and homeostatic model assessment of insulin resistance. Switching from olanzapine to quetiapine or aripiprazole had a medium impact on fasting glucose while aripiprazole augmentation had a substantial effect on waist circumference and a medium impact on body weight.
The authors conclude that for weight reduction, individual lifestyle counseling is the most effective non-pharmacological intervention. Exercise and dietary changes showed some effectiveness for reducing weight. Additionally, adjunctive use of topiramate may be helpful, but physicians should consider potential adverse side effects (such are cognitive adverse effects). Regarding other markers of metabolic and cardiovascular risk, metformin was effective for reducing glucose levels, homeostatic model assessment of insulin resistance and total cholesterol. Switching from olanzapine to aripiprazole or quetiapine assisted in lowering glucose levels. Dietary interventions were the only to improve diastolic blood pressure significantly.
****
Vancampfort, D., Firth, J., Correll, C. U., Solmi, M., Siskind, D., De Hert, M., … & Stubbs, B. (2019). The impact of pharmacological and non‐pharmacological interventions to improve physical health outcomes in people with schizophrenia: a meta‐review of meta‐analyses of randomized controlled trials. World Psychiatry, 18(1), 53-66. (Link)