I was fortunate recently to interview Dr. Mark Horowitz. Dr. Horowitz is a training psychiatrist and researcher and recently co-authored, with Dr. David Taylor, a review of antidepressant withdrawal that was published in Lancet Psychiatry, which we've written about here at Mad in America (see here). Their article suggests that tapering off antidepressants over months or even years is more successful at preventing withdrawal symptoms than a quick discontinuation of two to four weeks.
Dr. Horowitz is currently completing his psychiatry training in Sydney, Australia, and has completed a PhD in the neurobiology of antidepressants at the Institute of Psychiatry at King's College, London. He is a clinical research fellow on the RADAR study run by University College, London. His research work focuses on pharmacologically informed ways of tapering patients off of medication. He plans to conduct studies examining the best methods for tapering medications in order to develop evidence based guidelines to assist patients and doctors.
What follows is a transcript of our conversation, edited for clarity.
Peter Simons: Dr. Horowitz, welcome.
Dr. Horowitz: Welcome. Nice to meet you.
Peter Simons: Nice to meet you too. So, to start with, I'm curious about what your background is and how you became interested in this subject.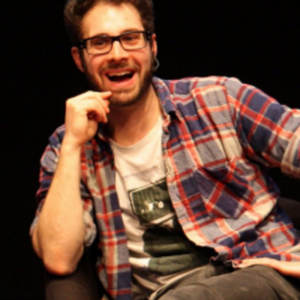 Dr. Horowitz: My background is in psychiatry and research. As well as being a psychiatrist I'm also a patient, probably like a few people. I only really became interested in this topic when I experienced it firsthand. So, after many years of being on an antidepressant, I reached the point where I tried to come off. Probably I was on it for about 12 years. I tried coming off, what I thought was relatively slowly, according to the guidelines I was aware of and ran into all sorts of trouble. Which was a great surprise to me.
I'd never heard about withdrawal symptoms from antidepressants, not in medical school, not in my psychiatry training. But when I experienced incredible insomnia, dizziness, trouble concentrating, and a very rapidly beating heart, and anxiety, I was very surprised by it. I wasn't quite sure what to make of it. And in fact, I came across an article on the Mental Elf websites where they had reviewed the Fava et al. (2015) systematic review about antidepressant withdrawal symptoms. I recognized a lot of what was in that paper in my own experience. And that kind of led me on a bit of a journey.
So the first time I tried to come off, I actually went back on the medication because I just couldn't handle what was happening. It was probably the most unpleasant experience of my life—it definitely was the most unpleasant experience of my life. And it was actually part of the reason that I ended up moving back from London to Australia. So, I'm kind of a bit of a nerdy guy, and my approach was to try to read everything I could about antidepressant withdrawal symptoms. I scoured the academic literature, clinical guidelines, and found essentially the same message, that coming off over two to four weeks was what was recommended with the idea that it may—for some people it might not, it might need to be longer, but there was no detail at all on what longer meant or what slower meant or how to do it. And so I ended up going on patient websites to try to make more sense of what was going on.
The website that was far and away the most helpful was Surviving Antidepressants, run by Altostrata. It's a wonderful resource with a quite incredible number of people involved in it. I think there are hundreds of thousands of posts and tens of thousands of people all talking about experiences that were just like mine. And it was the first time that I felt that I had a handle on things when I went on that website. And I soon learned that people came down off their medication much more slowly than guidelines recommended. And I began following their guides, thinking it's useful that these people were around, but how come I need to go to peer support websites for this, when there are so many doctors and psychiatrists and professors around? Why is this? Why is the best information around on a peer support network?
It was on that site that I came across a graph that seemed to make sense of what was happening to people. And that was the graph that was sort of the centerpiece of my article in Lancet Psychiatry: this kind of hyperbolic relationship between the dose of antidepressant and effect on receptors. Essentially when you increase the dose, the effect is not linear, but it sort of tapers off. And the main relevance of that to tapering off medication is that at very low doses changes happen very quickly at receptors. In fact, when I saw that graph on the website, I basically spat my food out because it matched so closely to what people were experiencing. All these people talking about how they're having trouble getting off the last bit of their medication, how they had to slow down. And it sort of fit together so nicely for me I thought people should know about this. And that was when I wrote the paper, and I reached out to a professor I'd worked with in the past who was excellent and we wrote the paper together.
Peter Simons: Thank you for sharing your personal experience with that and how that informed your research interests. That's really amazing. And it's amazing that it takes someone with that personal experience to be able to say, hey, there's this big gap in our research literature. Why is that? I'm curious to know if you have thoughts about why is there such a big gap in the research literature around getting off of antidepressants.
Dr. Horowitz: I think there are a few reasons. One, it comes down to the way doctors think. I think, had I not experienced the withdrawal syndrome, I would have been very skeptical. I think if a patient had come to me [before I'd experienced it] and said they had real trouble coming off an antidepressant, I would probably be inclined not to believe them. I guess that's because my understanding of antidepressants through sort of medical school and training had been that they're relatively benign substances that are reasonably effective. And I'd always regarded them in that way. So if people had told me, with these benign substances, they had such serious problems, I would have been skeptical. And I think that's one of the reasons for doctors being skeptical of this.
Two, all the psychiatrists I know are very well-meaning people who want to help their patients. They also want to feel like they're doing a good job. So I think when there are critiques or anecdotal stories or studies that show that the treatments that are giving have side effects, or aren't as effective as they would like them to be, I think they find that difficult to hear.
And three, there has simply not been the same attention given to stopping the medication as to starting medication. And that is in part to do with the priorities of the pharmaceutical industry: they run studies in order to get approval for their drugs. So they have a reasonably narrow interest when it comes to medications. And that doesn't necessarily include all the things that are best for patients. So we have, so we have the circumstance where there are more than 500 studies on starting antidepressants and less than 10 on withdrawal symptoms from stopping them. I think that difference just represents the difference in attention from drug companies and from the academic community. I think some of those elements are why doctors have been so slow to recognize this as an issue, but I have to say I think that is changing. You know, I do think patients and advocacy groups have been reasonably effective making their voices heard and I do think that colleges of psychiatry are now paying more attention to this issue.
Peter Simons: Yeah… So is there yet or do you think there will soon be a chapter on antidepressant withdrawal in a psychiatric textbook or something like that?
Dr. Horowitz: I hope so. I'm aware that in the United Kingdom, which is much more aware of it than America, there are two reviews going on at the moment: the NICE guidelines, which are sort of the national guidelines for depression, are being reviewed and I know as part of that they're looking at antidepressant tapering and withdrawal; and also another review undertaken by Public Health England, which is another national body.
Again, one part of it is looking at withdrawal symptoms. Whether that will produce better guidelines or greater attention, I'm not sure, but it's at least a step in the right direction. So I'm a bit uncertain about what the next steps will be. I think there is evidence that the college is paying more attention to the issue. I'm not sure what tangible steps that will lead to.
Peter Simons: What is your hope for how doctors and the medical field might respond? Because, I mean, it sounds like, from your personal experience, it was the internet and peer support that enabled you to get the information that you needed about antidepressant withdrawal. So what is your hope for the future, in terms of the medical field understanding this and interacting with their patients?
Dr. Horowitz: I hope they listen more. I hope they do a few things: I hope they conduct more studies on withdrawal symptoms to try to work out who is getting them exactly, which medications, how long patients were on them, all the kind of details that do need to be worked out and then, of course, next step, on how to avoid them and hopefully our paper will be helpful. I think they need to run studies to work out what proportion of patients need to do a very slow taper. What sort of tapering is most effective? I think when they have those studies that it'll be able to inform the guidelines and inform the everyday practice of psychiatrists.
I think in the meantime because, obviously, it does take time for those sort of studies to be conducted, I would hope that a little bit more awareness of withdrawal symptoms will mean that psychiatrists discuss issues with their patients in a more understanding way. Because I think I certainly heard stories of people going to see psychiatrists and having their stories dismissed, told that it's their disease coming back. And, of course, that is a dilemma. There is always the possibility that an underlying disorder comes back when you stop a medication. There are ways of distinguishing withdrawal symptoms from a relapse. Things, funny symptoms like dizziness and electric shocks and how quickly they come back on. So I hope a bit more awareness of that will have an immediate effect on the way that psychiatrists respond to patients when they have trouble coming off medication. And not only assume that it must be a relapse, but rather think about things like tapering slower, which I think is likely to help patients get off without as much trouble as they've been having so far.
Peter Simons: Great. Thank you. So your study does talk in great detail about the neurobiological processes that underlie discontinuation. It's pretty technical. Do you think you could summarize some of that for the layperson?
Dr. Horowitz: Ok, this could be the snooze-section. I think number one, I think it should be said, the neurobiology is not very well understood. You know, I put together the little bits that were available. I think the broad story is, any drug that increases a neurotransmitter in the body will lead to a down-regulation of its receptors. The technical word is homeostasis. When there's a very loud noise, your eardrum accommodates so that all noises are heard a bit quieter. And the same thing happens in the body when a drug like an antidepressant increases the amount of serotonin in the body, the body's serotonin receptors probably down-regulate.
Now, we put in a few pieces of evidence in the paper that shows that there is evidence of that, that serotonin levels do down-regulate over time. It's likely that when you stop the medication, and serotonin levels return to normal, that is seen by the body as a lack of serotonin in the same way as when you walk out of a very loud concert, everything sounds very quiet. So when you go off your antidepressant pretty quickly, you're used to the high levels of serotonin, suddenly you're down to what is normal for other people but, but low for you—that is a reasonably simplistic view of what's going on. But that is the dominant idea in the field of why people might feel what they feel.
In some ways what people feel on withdrawal is similar to when they have their serotonin depleted, which you can do to people by giving them a lack of the precursor in their diet. Some people will develop some low mood. And, I think one interesting aspect that I was surprised to find out, was that serotonin is involved in balance so that when there is low serotonin, people will experience a sea-sickness. So that is kind of known in a small study. So, it's possible, and this is just a hypothesis, that some of the symptoms people get in withdrawal, things like dizziness or the electric shocks in their head when they move their head, maybe related to sea-sickness, because of the role that serotonin plays in that system.
Now, I would say all those ideas are kind of speculative. There aren't detailed studies to know what is the exact relationship between those different receptors and symptoms. But that's the broad outline. And then one other point, which I hadn't also thought of before, was that there are serotonin receptors outside the brain, there are serotonin receptors in the gut. And, and it's possible that some of the gastrointestinal upset that some people experience may be related to those serotonin receptors. Yeah, that's my neuroscience spiel.
6/One graph from the PET study showing the relationship between dose of citalopram and serotonin transporter inhibition with a few lines drawn on should make it fairly clear that linear tapering produces hyperbolic changes, while hyperbolic tapering produces linear changes. pic.twitter.com/kdb3P5nirw

— Mark Horowitz (@markhoro) March 6, 2019
Peter Simons: That's great. A very clear way of explaining the neurobiology of why certain withdrawal symptoms might happen. Thank you for that. And then the other part of your study is sort of an explanation of this nonlinear relationship between, as you taper off of the antidepressant, the dose that you have. And it still has a large effect on the neurobiology even as you're at very small doses. Can you also maybe explain that a little bit more?
Dr. Horowitz: So I think that's one of the main messages of the paper. That graph that I mentioned, essentially it's a brain imaging study that looked at the relationship between doses of antidepressant and their ability to block the serotonin transporter. So the serotonin transporter is something that controls how much serotonin exists in between neurons and the way that the SSRI's (the selective serotonin reuptake inhibitors, the main class of drugs that are used), the way they work, is by blocking that transporter. And that increases how much serotonin is in between the synapses.
The graph is a hyperbola, which people might remember from high school, sort of like an upside down 'U' so that as you increase the dose, it starts rising very quickly and then it kind of tails off. So the punchline is that very tiny doses of antidepressant—and by tiny I mean as little as 1/40th or 1/50th of a normal dose, so for example, 20 milligrams of citalopram is a regular dose. Doses as small as 0.5 milligrams have quite significant effects on that serotonin transporter. So a dose 1/40th the size of a normal dose actually has about a quarter of the effects at the receptor.
So I have heard doctors laugh when they hear about how low patients have gone before they stopped their medication, they're hearing doses that sound to them trivial. But I think what the brain imaging data shows is that doses that low are not trivial. And so to me it's about how big the jump is to zero.
So I'll work through a brief example. If you're on citalopram for example, and you halve your dose, then you've actually only gone down a very small amount in terms of the effect on receptors. But if you then go from that half dose to zero, you've gone down a huge amount. So just to give some context, when you go down from say 20 milligrams to 10 milligrams, you go down less than 10% of the effect. And when you go down from 10 milligrams to zero, you've gone down more than 70%.
This then gives a guide to what evenly going down means. So I think lots of people think that evenly going down would be like going down 20 milligrams to 15 to 10 to five then to zero, and that's evenly going down along dose. But what we argue in the paper is that going evenly down means going evenly down in effect at receptors. So in practice, what that means is you go down by increasingly small amounts. So for example, going down from 20 to 10 to five to 2.5 to 1.25, 0.6 to 0.3 before stopping. Apology for all the numbers!
The point is that in order to have evenly spaced out withdrawal symptoms, you probably need to make the jump smaller and smaller. What is so interesting about that is, that is what people online have kind of worked out when they recommend going down by a percentage of a dose every month that achieves a very similar effect to what I'm describing. And still, I guess the punchline for people who don't want to go through lots of graphs is, go down slowly and go down to a very small amount of medication before you stop, is the punchline.
Peter Simons: That's a very clear explanation of that. I appreciate it. So I guess, I'm also curious about where we're going from here. Have you had a good response to this study? How have people responded?
Dr. Horowitz: Right. Well, it's been interesting. I have received a lot of appreciation from patients who I guess recognize the technique that we describe as being something that they've used and I guess seeing what they've experienced validated by the science and by a publication. I've had several psychiatrists write to me to ask for the paper and the appendices, with a plan to help them take their patients off their antidepressant, which is good. That's the intention.
The Royal College of psychiatrists, the college in Britain, has put in a couple of comments in a couple of news articles where they've, I would say, cautiously welcomed the paper. They've Identified that it explains the pharmacology of the medication. It makes it a bit clearer why patients might be experiencing the symptoms they experience on low doses, and they seem to be a calling for more attention to this issue. So in an article in the Daily Mail, the spokesperson for the Royal College said that the College identifies that withdrawal symptoms from antidepressants are a problem. I hope this is a signal that they will give this more attention.
There certainly has been a lot of attention on this issue in the UK. There was a recent program on the BBC, there have been a number of articles published in journals that have got a lot of attention in the British media. So I do think this is something that is in the public's eye and in the college's mind. So I would say the responses so far have been positive and that's both from patients as well as from doctors and the Royal College. So I hope, I think there might be some forward movement in this.
Peter Simons:  And for you personally, I know that you're involved in the RADAR study, which is a study of discontinuation on antipsychotics. Is that right?
Dr. Horowitz: Exactly. That's right, yes. So it's a very interesting study that is trying to replicate an earlier study, a study done in Holland, to see if you lower antipsychotics in patients with a chronic psychotic illness slowly, can you avoid a significant increase in relapse? And in the long term, can you improve their social functioning? And that's what this previous study has shown, that patients who were withdrawn slowly from their antipsychotics in the long-term had better social outcomes than patients who remained on the medication. So it's a fantastic study.
Peter Simons: What's the timeline on that study? Is it a trial that's ongoing right now?
Dr. Horowitz: Yes, it's being run by Dr. Joanna Moncrieff, and it will run for another couple of years. So altogether it's a five-year program, so we're sort of in the middle now and it should be very interesting.
Peter Simons: And then in your personal work, are you intending to keep working on antidepressant withdrawal or withdrawal symptoms in general?
Dr. Horowitz: We—David Taylor and I—are working on similar papers for a few of the major classes of psychotropic medication. So our next paper will be on a pharmacologically informed way to discontinue antipsychotics. And then the one following that will be on benzodiazepines.
Probably most of my focus will be on antidepressants, but I can see that the graphs and the relationships that we showed for antidepressants are true for other medications. And I certainly think it's a very under-researched area, the broader idea of how do you stop medication and when do you stop it. So I think there's a lot of data around about when you might start it, but I think the area on when you stop it, how do you stop it, who should you stop it for, is an area that needs a lot more attention. That's where I hope to spend my career.
Peter Simons: Great. Thank you. Anything further that you wanted to say about your study or about antidepressant discontinuation in general that we didn't get to today?
Dr. Horowitz: For me, the next step that I would like to do is to get funding to test the idea in the paper, because we've put together essentially a hypothesis that if patients are to reduce the medication as we suggest, slowly, down to a very low level, in a hyperbolic way, that the withdrawal symptoms will likely be reduced. I think there is some evidence that exists for that, that studies that taper patients over longer periods of time do show fewer withdrawal symptoms. Studies that taper patients over very many months, six, nine, 12 months show better results. There are also studies that taper patients down to very low doses as low as the ones that we suggest in the paper also have better results. But I guess to really influence guidelines and to really have the evidence that could be applied to patients, we need to do this study. So we want to have a group of patients and compare what the NICE guidelines suggest to do. So reducing over four weeks, perhaps eight weeks, and compare it to our proposed method over many months, maybe variably, also sort of titrate it to the individual, so to see what people require. I think that that would be the next aim, to do that step.
Peter Simons: That sounds like that would be a huge addition to the research literature around discontinuation. I hope that you do get the funding to be able to carry out that study. Thank you again, Dr. Mark Horowitz, for speaking with me today.
Dr. Horowitz: Thank you, Peter.