A new article published this month in the Journal of Affective Disorders extends a growing body of research examining the link between traumatic brain injury (TBI) and suicide. The researchers, Hsuan-Kan Chang of the Department of Psychiatry at Taipei Veterans General Hospital and a team of his colleagues in Taiwan, set out to determine the extent to which the effects of childhood TBI were related to suicide risk in later life.
The team identified risks among young adults with TBI comparable to those found in adults with early histories of TBI, indicating more immediate effects than previously realized. Additionally, they teased out risk factors associated with increased risk of attempted suicide, including TBI severity, repetitive injury, female sex, young age at injury, and certain psychiatric comorbidities.
"To our knowledge, no peer-reviewed journal has published a large cohort study to evaluate the risk of attempted suicide for adolescents and young adults who have experienced TBI," the authors write. "Therefore, our study also investigated the influences of injury severity, repetitive injury, and comorbid psychiatric conditions on attempted suicide among adolescents and young adults."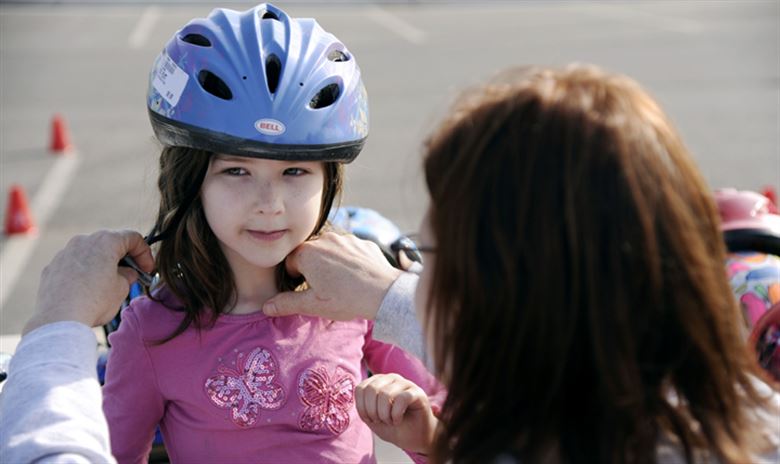 Suicide is the number one cause of death among individuals in the 25-44 age bracket in the US. According to the National Institute of Mental Health, it is the second leading cause of death among individuals 10-34. Past research has revealed factors associated with a heightened risk of attempts among youth and young adults, including exposure to adversity, antidepressant use, history of psychiatric hospitalization, and more. Many additional features have been implicated in the increase in depression and mood disorders among youth.
Recent years have seen an increase in attention to TBI and football. This has perhaps distracted from the many other potential sources for TBI with a lack of appropriate access to response and support (e.g., falls, household accidents, other sports, etc.). Whatever the cause, severe or frequent TBI in childhood has been associated with compromised school performance, social functioning, and cognitive ability among youth that can extend into adulthood.
One study found that individuals who have experienced childhood TBI are 2.5 times more likely to be incarcerated as adults than those without. The body of work exploring TBI is growing parallel to that of suicide risk among youth, and there may be significant overlaps between both worlds.
"In the United States, TBI accounts for approximately 840,000 hospital and emergency department visits annually in patients younger than 25 years. Overall prevalence can reach as high as nearly 30% for individuals between 0 and 25 years of age. Although 70%–90% of the TBIs in the present study were classified as mild injury or concussion, a typical TBI has long-lasting consequences."
The latest research represents a longitudinal record follow-up study featuring data from "the National Health Insurance Research Database (NHIRD), a database of insurance claims consisting of healthcare data from >99% of the population of Taiwan." Their large, exclusively Taiwanese sample included adolescents and young adults with TBI (n = 31,599) and a random comparison group without a history of prior exposure (n = 126,396).
Inclusion criteria for those with TBI required "no history of suicide attempts before enrollment, […] and diagnoses of TBI from board-certificated surgeons, internal medicine physicians, pediatricians, or emergency medicine physicians on the basis of either their clinical judgment or brain imaging assessment between January 1, 1998, and December 31, 2008."
The researchers found that "the incidence of attempted suicide markedly increased following TBI events in adolescents and young adults."
"Severe TBI, female sex, adolescent status, and repeated TBI events were associated with higher risks of attempted suicide compared respectively with milder TBI, male sex, young adult status, and a single TBI event."
Although Chang and colleagues' work offers a great deal to consider and explore, one particularly important takeaway is the 4.6% incidence of attempted suicide among those who had experienced TBI compared to 1% of those who had not.
In addition to the many recognized factors contributing to increasing rates of mood disorders, depression, and suicide rates among youth, an appreciation for the link between TBI and suicide risk may clarify more targeted opportunities for prevention and support, and reduction of unsuitable treatment attempts.
****
Chang, H., Hsu, J., Wu, J., Huang, K., Chang, H., Bai, Y., . . . Chen, M., (2019). Risk of attempted suicide among adolescents and young adults with traumatic brain injury: A nationwide longitudinal study. Journal of Affective Disorders, 250, 21-25. (Link)