Last week, a team of researchers led by Jean M. Twenge published a study in the Journal of Abnormal Psychology about recent trends in the occurrence of mood disorders, psychological distress, and suicidal behavior throughout the lifespan. The patterns they identified among young adults were the most compelling.
Alarmingly, between 2005 and 2017, the occurrence of a major depressive episode in the last year leapt 52% among adolescents, and 63% among young adults. Similarly, severe psychological distress and suicidal behaviors within the past month increased in both groups, a trend unique to young adults compared to adults (26-49 years-of-age) and older adults (50+ years-of-age).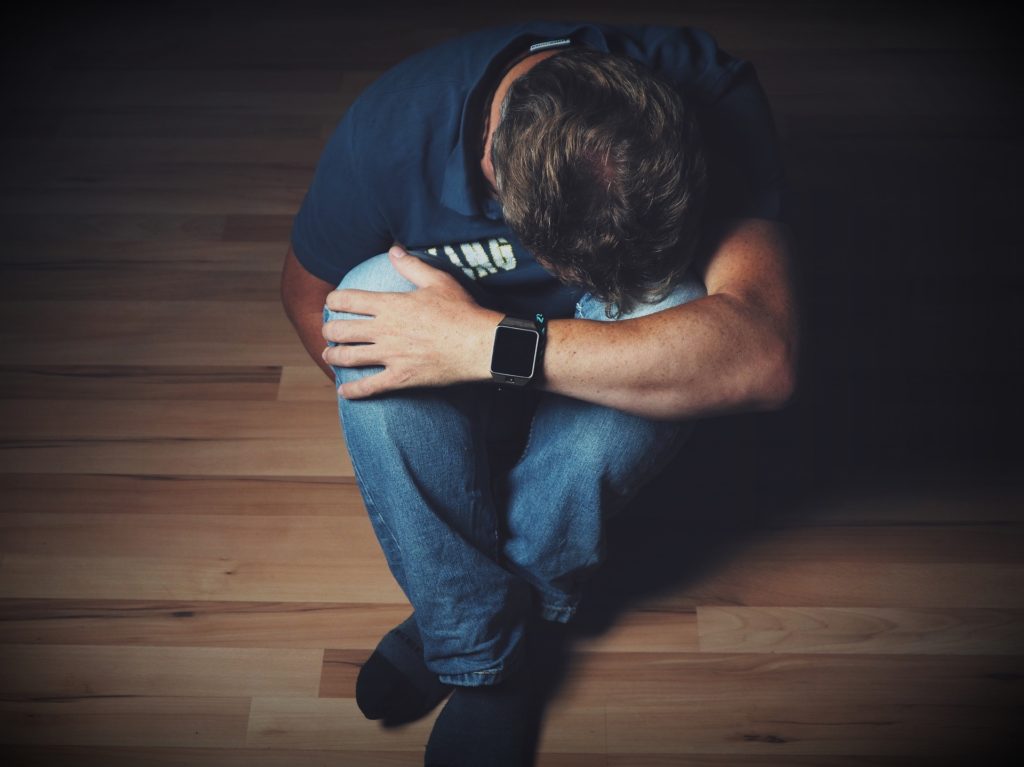 Ample research has indicated that anxiety, depression, ADHD, and several other diagnostic designations have become increasingly common in the US. There is some irony in the increasing normality of "abnormal" psychological experiences. For example, according to Twenge and colleagues, 13.2% of adolescents and young adults reported having experienced a major depressive episode in the last year during 2017. That's about two teens per average-sized classroom. Increased incidence has been attributed to overdiagnosis, but some studies have pointed to environmental factors contributing to rising trends.
Factors implicated in increased rates of psychological distress include compromised sleep quality, increased academic pressures, social isolation, among other environmental characteristics that often to relate, in some capacity, to heavy tech use and screen time. Although increasing trends have been well-documented, Twenge and team's work was conducted to establish the extent to which specific birth cohort can be linked to overall trends.
According to the authors, individuals with early-onset depression are twice as likely to have major depressive episodes in adulthood and are five times more likely to attempt suicide than the general population. Clarifying cohort trends may highlight potential vulnerabilities of certain groups, and can shed light on some of the environmental characteristics that make particular cohorts more susceptible to mood disorders than others.
"In this article, we seek to explore trends […] from 2005 to 2017 in the National Survey on Drug Use and Health (NSDUH), a large (N=611,880), nationally representative sample of Americans ages 12 and older. We take a two-pronged approach to examining these trends. First, we compare mood disorder indicators and suicide-related outcomes within age groups over the years with comparable data (since 2008 for serious psychological distress and suicide-related outcomes, since 2005 for major depressive episodes among adolescents, and since 2009 for major depressive episodes among adults). Second, we perform age-period-cohort (APC) analysis on both adolescents (12 to 17) and adults (ages 18 and over)."
The NSDUH collects data surrounding health and quality of life for individuals of diverse racial, ethnic, and socioeconomic backgrounds throughout the US. Twenge and team used these data to look at characteristics including severe psychological distress, major depressive episodes occurring within the past year, suicide-related outcomes (i.e., thoughts, plans, and attempts), and deaths by suicide through supplemental data from the CDC Fatal Injury Reports as a function of the birth cohort.
"This investigation of a large, nationally representative dataset found that rates of recent serious psychological distress, past-year MDE, and past-year suicide-related outcomes (suicidal ideation, plans, attempts, and deaths by suicide) increased among adolescents aged 12 to 17 and young adults ages 18 to 25 between the mid-2000s and 2017, with smaller and less consistent increases among adults ages 26 and over. APC analyses suggest these trends were largely attributable to birth cohort, with a steady rise in all outcomes among those born from 1982 to 1999."
Twenge and colleagues suggest that, although economic trends, increased openness to disclosing psychological distress, and rising trends in opioid use have been entertained as factors contributing to the rise in mood disorders experienced by adolescent and adults, electronic communication and digital media use may be more likely culprits.
Relatedly, research has indicated that young people are sleeping fewer hours nightly than in the past, with potentially detrimental effects on quality of life. The authors call for future research to examine moderators associated with increases in the occurrence of mood disorders, and exploration of some of the ways in which technology can be harnessed as a source of support as opposed to a barrier.
****
Twenge, J. M., Cooper, A. B., Joiner, T. E., Duffy, M. E., & Binau, S. G. (2019). Age, period, and cohort trends in mood disorder indicators and suicide-related outcomes in a nationally representative dataset, 2005–2017. Journal of Abnormal Psychology. (Link)