A study with 5,756 participants from rural Kenya found that money, not therapy, was needed to improve psychological well-being. The researchers report:
"Our main finding is that after one year, cash transfers have larger effects on economic and psychological well-being than the […] mental health intervention, which itself produces no improvements relative to control."
The researchers compared four groups:
People given cash transfers.
People given five weeks of therapy.
People given both cash transfers and therapy.
People given none of the interventions (control group).
The cash transfer consisted of 485 US dollars (which has the purchasing power, in rural Kenya, of 1076 US dollars). The researchers note that the per-household cost of the cash payments was less than the per-household cost of the five weeks of therapy.
According to the researchers, after one year, therapy had made no difference compared to the control group, but the cash transfer had increased psychological well-being and increased economic outcomes. The group that received both therapy and money had similar outcomes to the group that received only money—suggesting that therapy did not add anything useful.
"One year after the interventions, cash transfer recipients had higher consumption, asset holdings, and revenue, as well as higher levels of psychological wellbeing than control households. In contrast, the psychotherapy program had no measurable effects on either psychological or economic outcomes, both for individuals with poor mental health at baseline and others."
The researchers were Johannes Haushofer at Princeton University, Robert Mudida at Strathmore Business School, Kenya, and Jeremy P. Shapiro at the Busara Center for Behavioral Economics, Kenya. The article describing the study is a working paper for the National Bureau of Economic Research, which has not been published in a peer-reviewed journal.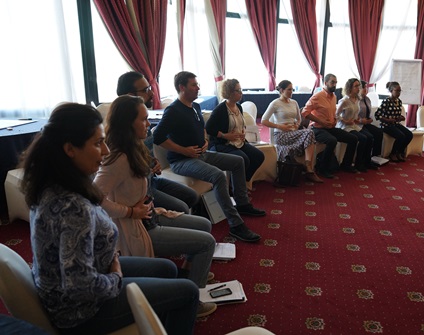 One limitation of the study was that five weeks of therapy is a short duration and might not be long enough for positive effects to arise. However, the type of therapy used was "Problem Management Plus," recommended by the WHO as the "flagship" psychotherapy for low-income settings. Trained community health workers delivered it. Thus, the researchers did pick the most highly recommended and supposedly effective therapy for this situation.
It is also possible that any effects of psychotherapy had dissipated by the one-year follow-up time period. Perhaps psychotherapy has a positive effect, but it simply does not last as long.
However, this still provides a powerful contrast since the less-expensive intervention of direct cash payments did provide positive outcomes that lasted until the one-year follow-up.
The study was also limited in its focus on people in rural Kenya, all living in poverty. It is unclear if the same effects would be found in a high socioeconomic status population or a Western population.
However, the study's findings are consistent with previous research. A study in Lancet Psychiatry found that rising unemployment rates were linked to increased suicide rates; another study found the same result for economic deprivation more generally. Yet another study found that each successive step of increasing exploitation of workers (such as overwork and wage theft) tripled the risk of psychiatric diagnosis.
This is not even the first study to try giving people money to improve outcomes: A 2015 study found that giving people in poverty about $73 per month was associated with improved outcomes.
And as for whether psychotherapy is effective for people in poverty: A recent study found that people living in poverty had poorer outcomes from psychotherapy, which supports the current finding that therapy was insufficient for improving people's wellbeing.
The implication is that talking with a psychotherapist can do little when people are deprived of the basic necessities of life. Money is a far more powerful tool in improving life.
****
Johannes Haushofer, Robert Mudida, and Jeremy P. Shapiro. (, 2020). The Comparative Impact of Cash Transfers and a Psychotherapy Program on Psychological and Economic Well-being. NBER Working Paper No. 28106. JEL No. C93,D90,O12. DOI: 10.3386/w28106 (Link)