An ongoing correspondence between researchers explores the benefits and harms of long-acting injectable antipsychotics (LAIs) for schizophrenia. A recent systematic review in Lancet Psychiatry, led by researcher Taishiro Kishimoto of Keio University, concluded that compared to oral antipsychotics, LAIs were superior in avoiding hospitalization or relapse. Other researchers, led by Lisa Cosgrove of the University of Massachusetts, Boston, have challenged these claims, citing concerns about poorly designed studies and industry influence.
LAIs are drugs that are administered through injections and can stay into one's system for up to four weeks. Advocates for their use often note that they help with drug adherence among patients, especially since patients on antipsychotics tend to discontinue. This is unsurprising, since the largest survey of antipsychotics users to date found that the majority of patients reported negative experiences. These patients are often called forgetful, non-adherent, or treatment resistant.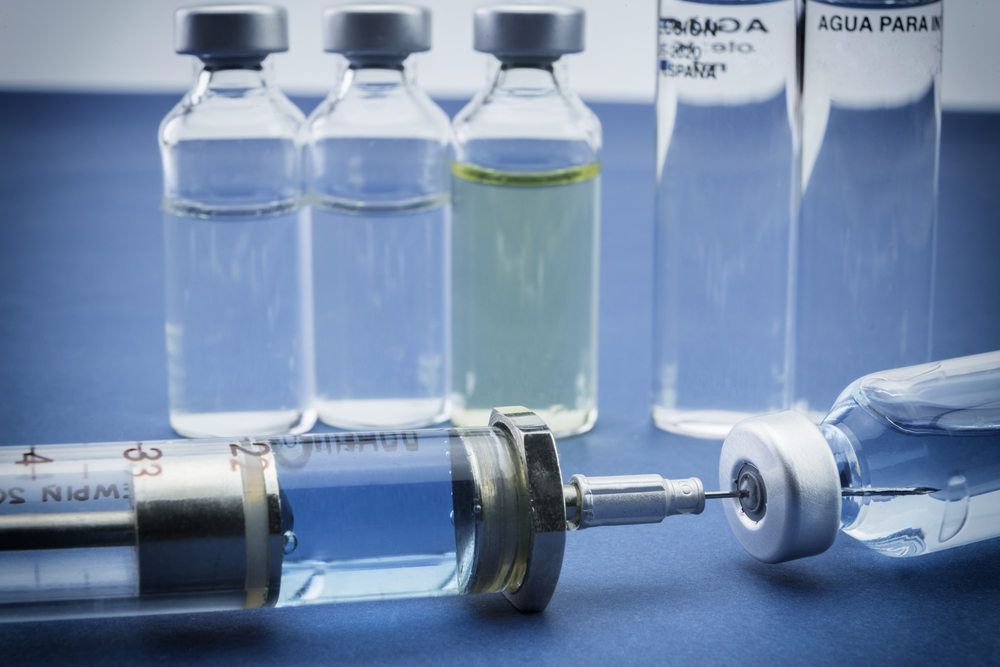 Stigmatizing laws, such as the RESPONSE act, that equate mass violence with mental health issues also condone the forced use of LAIs. This is despite past research repeatedly finding that LAIs such as risperidone and aripiprazole were no more effective than oral antipsychotics in reducing discontinuation. Patients cited adverse effects and non-efficacy as reasons of discontinuation. Another study similarly found that LAIs increased the cost significantly but did not provide additional benefits. One LAI was initially implicated in patient deaths but the FDA found evidence to be inconclusive.
In the original article, Kishimoto and colleagues reviewed 137 studies, which included randomized controlled trials, cohort studies, and pre-post studies. They concluded:
"LAIs were associated with a lower risk of hospitalisation or relapse than oral antipsychotics in each of the three study designs… In all other outcomes related to effectiveness, efficacy, safety, quality of life, cognitive function, and other outcomes, LAIs were more beneficial than oral antipsychotics in 60 (18.3%) of 328 comparisons, not different in 252 (76.8%) comparisons, and less beneficial in 16 (4.9%) comparisons."
Cosgrove and her colleagues have challenged these findings in a response in Lancet Psychiatry, noting that the benefits of LAIs have been overestimated. They cite industry influence as playing a major role in this.
Their first concern is that Kishimoto and others have several commercial ties with pharmaceutical companies, especially those that make LAIs—one author on the analysis was an employee, while two others were stakeholders. These conflicts of interest can work in numerous and subtle ways to influence interpretations and conclusions. They can also influence how these drugs are promoted.
Their second criticism is about the quality of studies which were included. While randomized controlled trials (RCTs) are often touted as the gold standard, in this review, only 6 of the 32 included RCTs were adequately randomized. Allocation of concealment was assured for only 5 out of the 32 RCTs. (Allocation of concealment prevents researchers from unconsciously or consciously influencing who is assigned to treatment versus control groups.)
The authors write:
"Many rules of evidence synthesis to identify and minimise bias were not observed, studies with too weak of a design to accurately assess comparative efficacy were included, and treatment harms were not adequately considered."
It was the weakest type of study, the pre-post method, that produced the best results in favor of LAIs. Additionally, while the appendix reported that in RCTs, LAIs had a worse adverse effect profile than oral antipsychotics, this fact did not feature in the authors' conclusion and interpretation.
The next set of problems comes from the numbers needed to treat (NNT) statistic. For any treatment, NNT is the number of patients who need to be treated in order for one patient to benefit. For example, when it comes to psychiatric drugs like antidepressants, the NNT according to one review is seven (seven patients need to be given antidepressants for one to show any benefit). Cosgrove and colleagues note that in the RCTs for LAIs, the upper limit of the confidence interval for NNTs was 540, which means up to 539 people might experience no benefits from LAIs (when compared to oral antipsychotics) for every one person who does benefit from LAIs.
They conclude that given these formidable criticisms, the benefits of LAIs over oral antipsychotics might be modest, if any at all. Most importantly, they note that no patient-centered outcome measures were a part of this review. In other words, what patients felt helped or harmed them was ignored.
Kishimoto and colleagues responded to these criticisms by agreeing that poor masking of patients made many included RCTs poor in quality. But they noted that LAIs were better than oral antipsychotics in cohort studies. According to them, in these studies, patients with more severe conditions (non-adherent, chronically unwell) were given LAIs rather than oral antipsychotics. Thus, they assert that while cohort studies might be of lower quality, the fact that LAIs performed much better than oral antipsychotics, despite being given to patients who were severely unwell, points to their superiority.
They further write that when it comes to adverse effects of LAIs versus oral drugs, another bias that needs to be sorted is that the drugs given in different forms are often themselves different. In other words, the difference found could be based on the differences in the type of antipsychotic rather than the way it was administered. This can confound comparisons.
They further write that of the 112 comparisons only 10 indicated larger risks for LAIs when compared to oral administration. However, Cosgrove and her colleagues had specifically pointed to worse adverse reaction profiles seen in RCTs, which is important because they are considered higher quality than the other research designs. Kishimoto and colleagues did not respond to the specific adverse reactions seen in RCTs.
They end by agreeing that patient-centered outcomes are an essential part of measuring whether a treatment is effective. Given that other meta-analyses and reviews have found antipsychotics to be minimally effective in reducing symptoms for chronic patients, the fact that patient voice is missing from these reviews is of grave consequence. These criticisms must be seen in light of earlier research which finds that LAIs are twice as likely to be used for patients of color than white patients.
****
Kishimoto T, Hagi K, Kurokawa S, Kane JM, Correll CU. Long-acting injectable versus oral antipsychotics for the maintenance treatment of schizophrenia: a systematic review and comparative meta-analysis of randomised, cohort, and pre-post studies. Lancet Psychiatry 2021; 8: 387–404. (Link)
Cosgrove L, Mintzes B, Bursztajn HJ, Shaughnessy AF. Long-acting antipsychotics: is what we know really so? Lancet Psychiatry 2021; 8: 651. (Link)
Kishimoto T, Hagi K, Kurokawa S, Kane JM, Correll CU. Long-acting antipsychotics: is what we know really so? – Authors' reply. Lancet Psychiatry 2021; 8: 651. (Link)