In a new editorial published in Psychosis Psychological, Social and Integrative Approaches, editor Jan Olav Johannessen and his college from Stavanger University Hospital, Inge Joa, offer an overview of modern understandings of psychosis.
According to the authors, most textbooks present outdated theories of psychosis, and a great deal of new research has emerged in the past decade, shedding light on this experience. In their article, they present their understanding of the causes and proper treatment of psychosis in 2021.
"The past decade has seen significant development in our understanding of psychosis. We have come to recognize a clearer logic in the development of mental disorders through stages and phases, and we understand better how mental disorders develop gradually, and as a result of perceived stress," they write.
"We have gained new knowledge about stress reactions, mental and physical, and we now understand more our mental experiences as internal imprints of external events. We further understand how the stress and immune systems interrelate, as a result of external stresses and life events, both in the past and present."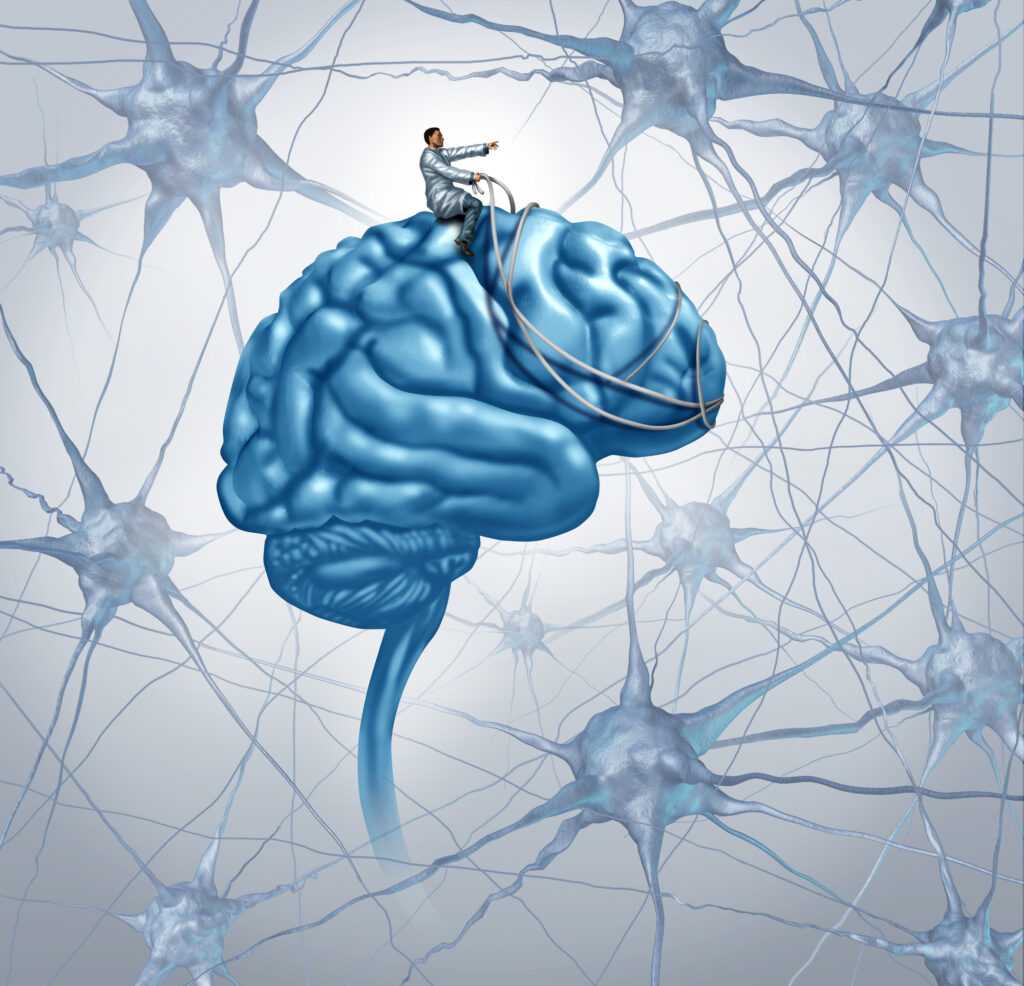 The psy-disciplines have numerous understandings of the causes and multiple treatment protocols for psychosis. Some psychiatrists take an almost purely biological view of psychosis as a brain disease requiring interventions in the form of medications. Others have pointed towards environmental and systemic factors and recommend social interventions and increased access to resources to remedy psychotic episodes. Many psychiatrists and psychologists are divided on this issue, resulting in wildly different recommendations for service users depending on where they obtain their information.
While many approaches to the treatment of psychosis emphasize the "lack of insight" in patients, and therefore recommend treatment without much input from the service user (which can include the use of major tranquilizers and involuntary institutionalization), newer understandings of mental illness attempt to put the service user and their unique situation at the center of both causal understandings and treatment.
There is a large discrepancy between how service users and mental health professionals view the causes of mental illness, with service users preferring psycho-social causal explanations and mental health professionals preferring bio-genetic ones. This discrepancy between how service users and mental health professionals understand the causes of mental illness may affect the usefulness of treatment.
A preference for bio-genetic explanations of mental illness, as seen in many mental health professionals, is associated with increased stigma and discrimination towards those with mental health diagnoses. Conversely, a preference for psycho-social explanations is associated with reduced stigma.
Recently, the leading bio-genetic explanation of psychosis (the dopamine hypothesis) took a blow when a meta-analysis found no support for it in the literature. As bio-genetic explanations become increasingly tenuous, researchers have found more evidence pointing towards psycho-social factors. For example, studies have found strong associations between childhood and healthcare-related trauma and psychosis. Research has also shown that psychosis in the United States is inseparable from racism and structural inequality.
The current work attempts to briefly explain the most current understandings of psychosis from causes through treatment and recovery. The authors begin by charting the change in the psy-disciplines explanations for mental illness over the past 80 years. The environmental explanations of the 1940s through the 1960s gave way to the biological understandings of the 1970s through the 1990s. In the 2000s, epigenetic breakthroughs suggested that genes themselves are influenced by the environment, thus pushing the pendulum back towards environmental explanations of mental illness.
According to modern heritability research, genetics may account for as little as 5-6% of the risk of developing mental illness. With the move away from genetic explanations of mental illness, the authors assert that rather than brain diseases that are set in stone, mental illness is a constantly evolving transient mental state. The authors argue that individual service users will therefore not easily fit into any specific diagnostic category.
The authors explain that rather than existing in discreet diagnostic categories, mental illness develops in phases that defy our attempts at diagnosis, typically manifesting in observable symptoms between 15 and 24. First is the premorbid phase, before the disorder presents. Next, the prodromal phase, or "warning phase" coincides with the first signs of the mental illness, most typically anxiety and depressive symptoms. If we do not start treatment in some form during the prodromal phase, psychosis or other more extreme symptoms may occur.
The current work understands psychosis in terms of the stress-vulnerability model. This model explains that environmental stressors act on our vulnerabilities to cause psychosis. The authors chart how, within this model, the environment and our biology are inextricably linked. For example, stress from the environment triggers the production of stress hormones. Those stress hormones can lead to the overproduction of some neurotransmitters like dopamine. This overproduction causes the immune system to attack the production sites of dopamine, weakening and eventually destroying them.
The authors argue that to best treat mental illness that could ultimately devolve into psychosis, we should strive for early intervention, preferably during the prodromal phase when symptoms are typically anxiety and depression. Due to the typical ages of first symptoms of mental illness (15-24) and the exponentially increasing cascade of adverse effects as mental illness goes untreated, early detection and treatment are of paramount importance.
To this end, Johannessen proposes that treatment programs emphasizing things like educational advice, legal advice, employment offices, general practitioners, and specialist services within the community be made easily accessible to youth.
Their current work also recommends dividing aged-based treatment services differently. For example, rather than having one set of services for people aged 0-18 and another for everyone else, the authors propose a 0-12 and a 13-25 treatment plan, with the goal being to develop a 0-100 treatment plan.
****
Jan Olav Johannessen & Inge Joa (2021) Modern understanding of psychosis: from brain disease to stress disorder. And some other important aspects of psychosis…, Psychosis, DOI: 10.1080/17522439.2021.1985162