In a new article published in the journal Psychiatry Research, John Read of the University of East London investigates how patients taking antipsychotics understand the causes of their symptoms. Read argues that mental health professionals should better appreciate the causal explanations offered by both psychiatric patients and the public at large to improve care.
Read finds that while mental health professionals tend to offer bio-genetic causal explanations for patients' symptoms, the patients themselves frequently endorse psycho-social ones. While, at first, this disagreement may seem trivial, the author suggests that it can have significant consequences. Many psychiatrists consider a patient's refusal to acknowledge the bio-genetic genesis of his/her symptoms as "lack of insight" and, therefore, a marker of a diseased brain. Read writes:
"So making causal attributions that involve your life experiences or circumstances is a clear sign of 'lack of insight', which, in turn, is a clear symptom of an 'illness' with a bio-genetic etiology … Believing that your psychosis is a meaningful reaction to life events has always been proof that you are 'schizophrenic', ever since the invention of the construct over 100 years ago."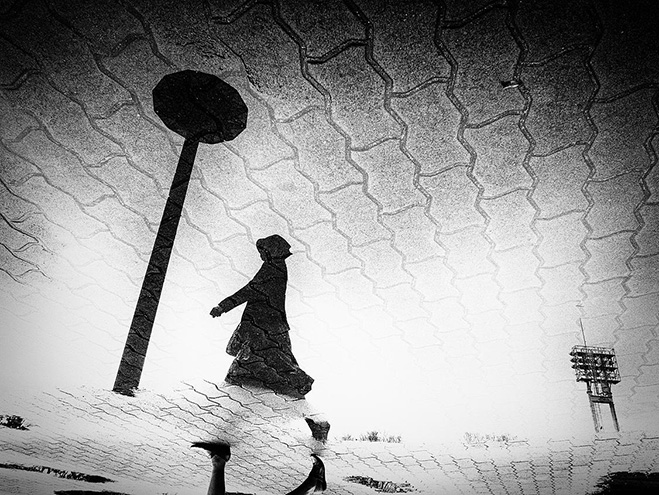 Throughout the history of psychology, the viewpoint and expertise of the clinician have been privileged over that of the patient, even when the patient's experience was the topic of discussion. There is a small but growing push within the discipline to acknowledge the importance of the patient's insights into their condition, as evidenced by recent research involving patient's views on diagnosis and antipsychotics. Read's insistence, that clinicians pay closer attention to the causal explanations of symptoms offered by patients, is in keeping with this trend.
There is much debate around the causes of "madness" and psychosis. As indicated in this article, the majority of mental health professionals seem to hold a biomedical view of psychosis as a brain disorder, identifying many causal mechanisms in biology, such as dopamine deregulation, loss of grey matter, and inflammation in the brain. However, there is a growing body of evidence suggesting that psycho-social causes (adverse experiences during childhood, trauma, social disadvantage, etc.) may be as important, if not more so, than bio-genetic ones.
Regarding the treatment of psychosis, the biomedical model tends to advocate for the use of antipsychotics despite the harmful long term effects, impairment of working memory and executive function, and links to brain atrophy. More recently, interventions for psychosis that acknowledge the psycho-social causes are becoming increasingly common. By emphasizing the importance of social relationships and involving the patient more in their treatment, some clinicians have started producing better outcomes than long touted biological interventions.
The current study is the largest survey of its kind, asking 701 participants from 30 countries about the causes of their psychological symptoms. Although all the participants in the study were prescribed antipsychotic medication at the time of the research, only 277 of them had a diagnosis in the psychosis spectrum.
Read points to some of his research from 2013 showing that psychiatric patients and the public at large overwhelmingly prefer psycho-social causal explanations of madness, with 73% believing that psycho-social factors are more important and only 20% favoring bio-genetic factors. Another study is discussed indicating that among clinicians, patients, patients' families, and the general public, clinicians were the most likely to endorse bio-genetic factors and least likely to support 'the way he was raised' as a causal explanation of psychiatric symptoms.
One possible exception to this comes from a study conducted with samples from the United States, where 45% of patient's family members favored bio-genetic factors compared to just 12.5% of samples from other countries. Read also notes that several studies have outlined the positive correlation between the belief that psychosis is caused by bio-genetic factors and negative attitudes towards those that experience psychosis.
The current research seeks to collect additional data about patients' causal beliefs regarding their psychological symptoms by employing 'The Experiences of Antidepressant and Antipsychotic Medication Survey.' The survey was conducted online using the Qualtrics platform. The data reported in the current research came exclusively from patients' open-ended responses to a single question from the survey: 'There are many theories and lots of debate about what causes mental health problems. What do you think caused the experiences for which you received antipsychotic medication?'
The responses were then organized into seven causal categories using thematic analysis, and each participant was given a "bio-social" score between 1 – 5 with one indicating purely biological and five indicating strictly social. Finally, these "bio-social" scores were analyzed in relation to the participant's pertinent demographic information (gender, age, duration of antipsychotic treatment, helpfulness of antipsychotics, symptoms, and diagnosis).
The results of the current research seem to validate the 2013 findings further. 76% of the participants, including 81% of the participants experiencing psychosis, reported a causal understanding of their symptoms as exclusively or predominantly social versus just 17% that said the same of bio-genetic causes. Only 6% of the participants experiencing psychosis reported a predominately bio-genetic causal understanding of their symptoms.
17% of respondents also understood the cause of their symptoms to be the very treatment meant to help them, citing among other factors: forced drugging, inattention on the part of the clinician to the patient's past traumas, and withdrawal from medications. 54% of the participants believed their quality of life was worsened through the use of antipsychotics versus 35% that believe the drug had improved it.
The overall average bio-social score of all the participants was 4.24, indicating an overwhelming preference for psycho-social causal explanations over bio-genetic ones. These scores were negatively correlated with the patient's perceived quality of life changes brought on by taking antipsychotic medication, meaning those with predominantly bio-genetic causal beliefs are more likely to experience positive effects from antipsychotics. Read writes:
"Respectful recognition of both the full range of causal explanations, and of the preponderance of social causes in the lives of people experiencing psychosis should, in conjunction with the confirmatory research mentioned earlier, lead to a more balanced, genuinely integrated approach to assessment and treatment, but one that places appropriate emphasis on the sorts of causes identified by those who know best about what has gone on in their lives."
Read acknowledges that this research had several limitations. The participants were selected using a convenience sample that significantly underrepresented minorities and overrepresented women. The online nature of the survey may attract people that are less satisfied with the topic of the study — in this case, antipsychotics and bio-genetic causal explanations for psychiatric symptoms. The author also recognizes the subjective nature of thematic analysis as a limitation.
Read is arguing for an approach to treating mental health patients that acknowledges the limits of psychology's current understanding of 'mental illness.' Rather than interpreting patients' causal understanding of their symptoms as further evidence of their madness, perhaps clinicians should recognize the wisdom in their patients' explanations that the bio-medical model cannot appreciate.
****
Read, J. (2020). Bad things happen and can drive you crazy: The causal beliefs of 701 people taking antipsychotics. Psychiatry Research, 1-39. DOI: https://doi.org/10.1016/j.psychres.2020.112754 (Link)