"You don't have the freedom to walk around as you wish. Most doors are always locked, and it wasn't unusual for patients to aggressively bang on and scratch the doors. (…) In three words, it was hell".
This is not a passage from a book on the history of psychiatry, nor is it a script for a Hollywood horror movie. These are the words of a young woman who, following self-admission into a psychiatric facility in Malta in late 2020, began to write about and publish her experiences at the Mount Carmen Hospital. Her story quickly received a lot of attention in the most southern country of the European Union and beyond.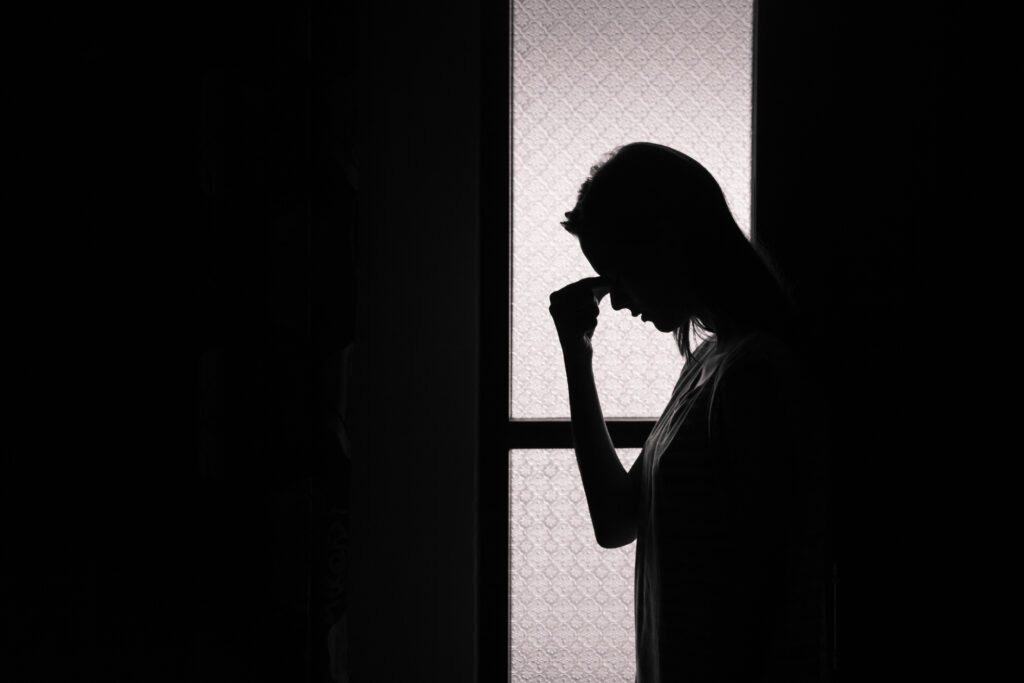 She continues, "At 7:00 AM, the bright lights are switched on and all the patients have to wake up. You head to the showers, in old cabins and with chipped floor tiles. Often, the showers are shared, and patients shower nude next to each other. (…) The common area was a dirty, a depressing room with chairs lined up against the wall as if the patients are convicts. With very few windows, there was no natural light. Two televisions displayed loud cartoons and the news."
Unfortunately, her testimony of the hospital and its inhumane approaches to "treating" people experiencing mental health difficulties remains one among many in Europe and worldwide. There is also the story of a young boy in Belgium, who following a mental health crisis was escorted by police to a psychiatric facility where he was heavily sedated, tied to the bed (as documented in a medical report), and secluded in an isolated and dark room for several days (we do not know for how long exactly).
Mental Health Europe's Mapping Exclusion reports showed that these practices can be found across the entire European continent.  And beyond Europe, we continue to discover practices of physical restraint, such as chaining and shackling persons with mental health difficulties.
One cannot help but wonder why these archaic systems of mental health persist. Deinstitutionalisation, or the shift from institutions and towards community-based support, has been a core issue for decades but progress continues to be slow. Such crucial changes have been met with hesitance from the psychiatric community and policymakers alike, despite the emergence of normative frameworks such as the UN Convention on the Rights of Persons with Disabilities (UN CRPD), which the European Union itself and all EU member states have ratified. Implementation of this binding legal instrument falls short, particularly in the field of mental health.
The UN CRPD prohibits discrimination against people with mental health problems, and explicitly refers to forced hospitalization and forced drugging as violations of basic human rights. Involuntary "treatment" deprives a person of their freedom and bodily autonomy—without even having to be convicted of any crime.
The UN Special Rapporteur on Torture and Other Cruel, Inhuman or Degrading Treatment or Punishment explicitly told the member countries of the UN that involuntary treatment should be prohibited and abolished, as it is tantamount to torture.
This is corroborated by the lived experience of those who have undergone forced treatment, who regularly refer to it as among the most traumatic experiences of their life, where all the basic dignities that make up personhood are stripped away.
And although little is known about the long-term effects of forced treatment, researchers have found that it increases the risk of suicide and leads young people to avoid seeking mental health care in the future. And, researchers write, it is incompatible with the collaborative and person-centered model that seeks to empower individuals rather than oppress them.
But despite the UN's strong stance against involuntary treatment, all European countries, as well as the US, Australia, and others, continue to uphold legislation that allows for involuntary treatment and placement of people with mental health difficulties. There are usually two criteria for involuntary treatment and placement: the presence of a so-called "mental disorder" and the existence of a threat to oneself or others due to that "disorder".  How "threat" is defined and interpreted varies from country to country. Common threats include those to life, health, and safety.
However, how the law unfolds not only depends on common legal practice but on the role of the psychiatrist in charge. In almost all mental health laws in Europe, the psychiatrist has a special role in determining whether involuntary treatment is a "necessity".
Even the Council of Europe, the political institution bringing together 47 European countries and with the European Convention of Human Rights at its heart (not be confused with the European Union), continues to enable involuntary treatment and placement – and even risks exacerbating these problems. To be more precise, the so-called Committee on Bioethics (DH-BIO), which is the monitoring body of the Oviedo Convention on Human Rights and Biomedicine, has been developing an additional protocol to standardize involuntary treatment across Europe since 2014.
The final version of the protocol reiterates the key criteria, such as the existence of danger to oneself or others, but attributes an even stronger role to the examining "practitioner". Only one evaluation is required and the same "practitioner" plays a key role in prolonging involuntary treatment over time.
Despite a wide outcry by civil society organisations and UN experts such as the UN CRPD Committee and the UN Special Rapporteurs on the Rights of Persons with Disabilities and the Right to Health, the DH-BIO voted to move forward with the draft protocol, with 28 in favour, 7 abstentions and 1 against. If adopted at the Council of Europe, it could lead to further friction with international law and cement the use of coercion in psychiatry.  Information about this process including the movement opposing the draft Additional Protocol to the Oviedo Convention is available at https://www.withdrawoviedo.info/join.
These laws address forms of involuntary treatment. Yet the young woman we quoted at the top of this piece self-admitted to the hospital—she chose hospitalization, rather than being forced into it. But what her case makes apparent is that self-admission makes no difference, since it leads to the same level of disempowerment. In fact, it seems that the moment one enters the psychiatric facility as a patient, one's rights are stripped away. You lose your freedom, your privacy, your property.
"Mount Carmel is anything but a place to heal. If you aren't mentally ill to begin with, the conditions the place is in will certainly drive you mad" she continued.
The blurred lines between voluntary admission and involuntary hospitalization have also been highlighted in reports of the Committee on the Prevention of Torture (CPT) at the Council of Europe. In one of its latest reports following its ad hoc visit to Bulgaria and visiting several psychiatric hospitals, the CPT documented persons being physically abused by staff (slapped, pushed, punched, kicked, and hit with sticks). The report states that some persons consented to hospitalization but then have not been allowed to leave the premises (such as exercising outside), which can be interpreted as a form of detention.
The report demonstrates that persons who are hospitalized have well-founded fears of being coerced or forced into any form of "treatment"—including forced medication. But even worse, they are also subject to forms of violence that are inhumane and degrading, even amounting to torture.
The persistence of human rights violations associated with psychiatric hospitalization point to the institution as a space with little accountability and transparency. While again the disability movement has long been calling for deinstitutionalisation, COVID-19 has further revealed the shortcomings of the institution's very nature – with fatal consequences.
Several studies have since underlined that people residing in institutions were and continue to be at heightened risk of both COVID-19 infection and death. Family members and friends alike are refused entry, exacerbating feelings of isolation and despair. The disproportionate impact of the pandemic on those in psychiatric hospitals proves, as mentioned by the UN Special Rapporteur on the rights of persons with disabilities, that deinstitutionalisation is no longer a mere human rights imperative but indeed a public health emergency.
'Coercion is not care' is a motto rightly coined by a growing movement of advocates, including people with lived experiences and psychiatric survivors. It refers less to specific forms of ill-treatment but rather to the overall archaic mental health traditions that simply cannot be acceptable in the 21st century.
So why do these practices persist? Finding the answer to such a multifaceted question within the context of mental health treatment and practices that are historically entrenched, is far from easy. However, one central reason lies in the very existence of the so-called biomedical model. Seeing people only through the lens of their suffering, labelling them with categories that constitute the grounds for interventions, including forceful ones, far too often leads to mixing the toxic ingredients of reducing someone's dignity, stripping off their fundamental rights, and creating a power imbalance between patient and doctor.
At the same time, the COVID-19 pandemic continues to leave its marks on everyone's wellbeing. In Ireland, demand for mental health support has increased by over a third compared to the previous year. In the Netherlands, three out of four people have experienced negative consequences of the pandemic on their mental health. The latest OECD 'Health at a Glance 2021' report shows that the mental health impact of the pandemic has been huge, with the experiences of anxiety and depression doubling in most countries with available data. Helplines have reported a rise in calls with people expressing feelings of fear, loneliness, and helplessness. And at the outset of the pandemic, mental health services have been temporarily disrupted or halted altogether.
While Europe is slowly moving towards sufficient levels of immunity many still fear how the coming months will unfold. Indeed, what has been understood as the "new normal" might still not feel very normal to many.
So, hasn't the past year taught us that exposure to mental distress is something human and that it could happen to anyone of us, with periods of discomfort being intrinsically linked to our personal feelings and situations? In a pandemic age, COVID-induced distress is an understandable human reaction to the adversities that we are all facing.
Going back to the testimony, the young woman from Malta concludes: "Psychiatric care is in dire need of funding and transformation. It is crucial for Malta to leave the 1800s lunatic asylum in the past and provide psychiatric patients with the care they need and deserve".
The COVID-19 pandemic has laid bare the shortcomings of these archaic systems of mental health. Going forward, all efforts should be made to move to forms of mental health care and support which are based on people's consent and upholding their inalienable human dignity.
***
Mad in America hosts blogs by a diverse group of writers. These posts are designed to serve as a public forum for a discussion—broadly speaking—of psychiatry and its treatments. The opinions expressed are the writers' own.
***
Mad in America has made some changes to the commenting process. You no longer need to login or create an account on our site to comment. The only information needed is your name, email and comment text. Comments made with an account prior to this change will remain visible on the site.