A recent study, published in Transcultural Psychiatry, examined how personality disorders (PDs) are incorrectly diagnosed or completely overlooked within migrant and ethnically marginalized groups. To improve the assessment of PDs, the authors presented a new culturally-informed framework that focuses on the connection between PDs, migratory processes, and cultural factors.
The results shine a light on the limitations of psychiatry to accurately diagnose and provide treatment for migrant populations without a culturally-informed approach that considers broader socio-cultural and political factors. The study was led by Ardalan Najjarkakhaki, a psychologist and researcher affiliated with the Department of Intercultural Psychiatry at the Parnassia Psychiatric Institute. The authors write:
"An approach that places the person in a socio-cultural context can guide clinicians to assess PDs in a more contextually grounded way, rather than locating the patient's problems entirely within the individual. A contextual perspective on PDs should include an assessment of temperament/ character, developmental history, systemic/family dynamics, migration processes, cultural dimensions, and possible historical trauma."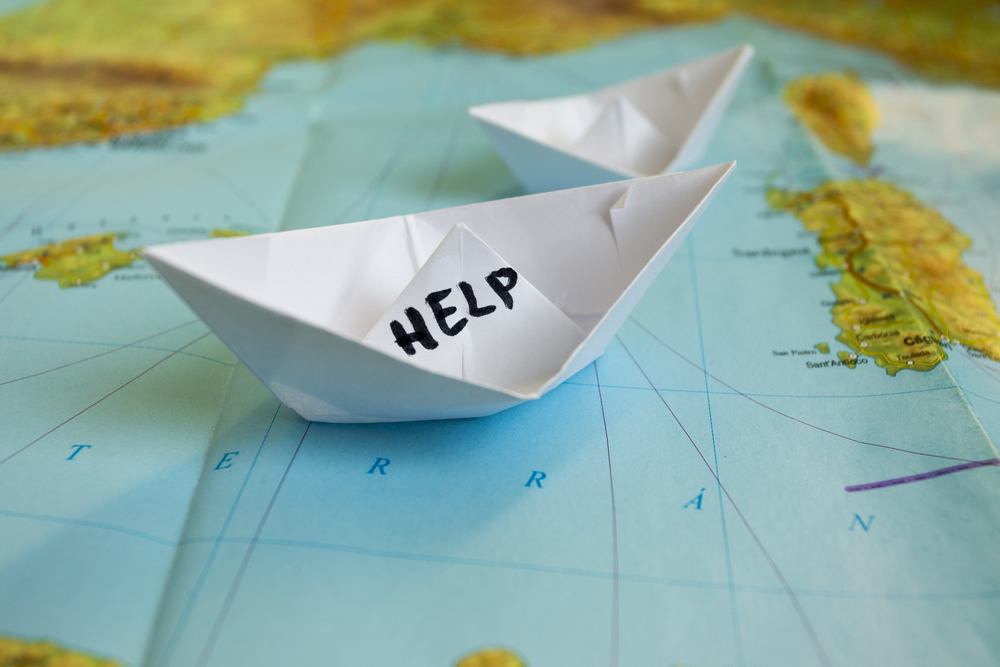 The idea that PDs are misunderstood and misdiagnosed has become engrained in popular awareness among the general public due to increased research around the topic. Past research shows that Borderline PD is often a response to trauma for many individuals. For this reason, those within sexually marginalized groups tend to be over-diagnosed with Borderline PD.
Additionally, research has found that individuals with PDs tend to be treated inappropriately by psychiatrists, and advocates have called for great concern over assessment and diagnostic practices. Although the topic of PDs in migrant groups remains limited, the issue is of great importance as psychology professionals attempt to draft best practice guidelines on migrant and refugee work. Preventing pathologization and overdiagnosis in these groups is essential as mental health and legal professions call for greater access to mental health services for migrant families.
PDs have long been criticized for their conceptualization of behavior in mostly Anglo-American values, such as a hyper-focus on the concept of self and the resistance of psychiatry to integrate cultural context. Although past studies have supported cross-cultural validation of the Five-Factor Model of personality, several researchers reject this claim of the universal applicability of PDs.
There is considerable evidence showing disparate overdiagnosis among racially and ethnically marginalized groups. For example, second-generation immigrants are significantly more likely to meet criteria for borderline PD than native-born Americans; Schizoid PD is diagnosed more often in African-American and Caribbean Black groups compared to European Americans; mixed-race patients are more likely to be assigned a PD diagnosis; Hispanic groups receive a borderline PD diagnosis more often than Caucasian and African American groups.
On the other extreme, past research also shows how racially and ethnically marginalized groups may experience underdiagnosis of PDs. For example, a systematic review of ethnic variations in psychiatric diagnoses found that British Black patients were less likely than white patients to receive a PD diagnosis, suggesting that patients from marginalized groups might be less likely to be offered access to therapy and mental health treatment.
Misdiagnosis of PDs is associated with several risks and impacts on psychological wellbeing. First, overdiagnosis of PDs can contribute to psychiatric stigma, potentially leading clinicians to ignore systemic discrimination and diagnose natural psychological reactions to violence as symptoms. Second, underdiagnosis of PDs may contribute to the economic burden of PDs in the healthcare system and ineffective treatment interventions.
"Refugees, with a history of persecution, imprisonment, and torture, can display hyperarousal, emotional lability, antagonism, paranoid ideation, and dissociation as part of complex trauma, which could resemble the borderline criterion of transient, stress-related paranoid ideations, or severe dissociative symptoms," the authors write. "Chronic experiences of boredom or worthlessness, stemming from the migrant's experience of lacking purpose or direction, could resemble the criterion of feelings of chronic emptiness."
The authors examine the longitudinal development of PD traits in migrant groups in their new framework of culturally-informed diagnosis and how each PD diagnosis overlaps with migratory processes. For example, Borderline PD is characterized by chronic identity disturbances, which may be confused with cultural identity disturbances and fragmented identities migrants inherit through relocation.
A migrant client who struggles with cultural identity disturbances may "display splitting between two contrasting or mutually exclusive self-representations from different cultures, display complex hybrids of various cultural identities, or display shifts between idealization and devaluation of the abandoned culture versus the host culture."
In their framework of culturally-informed diagnostic practices, the authors argue that five cultural dimensions must be considered to minimize the risk of overdiagnosis of PD among ethnically marginalized groups: 1) collectivism-individualism, 2) interdependent self-concept – independent self-concept, 3) traditional gender roles – non-traditional gender roles, 4) emotional expressiveness-emotional inhibition, and 5) supernatural-material.
Although much can be said about the overlapping areas of culture and personality, the authors highlight these cultural aspects because behaviors stemming from these dimensions are most likely to resemble or mask personality pathology.
Najjarkakhaki and Ghane coin this phenomenon as "culturally masked PD," understood as when behavioral patterns match aspects of what is culturally accepted or dictated but exceed relevant cultural norms, causing significant impairment to the patients and others as well as impairment in different areas of wellbeing.
Further, this new framework calls for a trauma-informed approach that considers the long-term impacts of historical trauma, particularly the effects of colonization and genocide on indigenous groups who are more often diagnosed with Borderline PD.
"We argue that migration processes could be treated as differential factors to assist the clinician in disentangling migration processes from PD traits. Migration processes can merely resemble personality pathology, activate (latent) vulnerabilities, or aggravate preexisting personality pathology," the authors write.
The introduction of Najjarkakhaki and Ghane's new framework culminates in eight clinical implications when administering the semi-structured clinical interview to classify PDs (SCID-5-PD) to contextualize PD assessment.
These implications included a thorough screening of childhood stressors and related maladaptive patterns, assessing patterns of behavior within family systems, considering pre- and post-migratory functioning, assessing loss of resources, weighing cultural dimensions, including historical trauma in conceptualization, and critically assessing one's own biases as a clinician.
****
Najjarkakhaki, A. & Ghane, S. (2021) The role of migration processes and cultural factors in the classification of personality disorders. Transcultural Psychiatry. 0(0). 1-15. guidelines: DOI: 10.1177/13634615211036408 (Link)