In a new study, psychiatrists were found to deliver the worst healthcare performance of any medical specialty. They were over three times more likely than other doctors to receive a penalty in Medicare's Merit-Based Incentive Payment System (MIPS).
The authors write:
"In this national cross-sectional study of Medicare psychiatrists and other outpatient physicians participating in the 2020 MIPS, psychiatrists received significantly lower performance scores, were penalized more frequently, and received fewer bonus payments than other outpatient physicians."
So now that we know that psychiatrists deliver the lowest-quality healthcare performance of any medical specialty, what should we do about it?
The authors of this study conclude that psychiatrists should not be judged on the same metrics as other doctors.
 "Policymakers should evaluate whether current MIPS performance measures appropriately assess the performance of psychiatrists," they write.
The study's lead author was Kenton J. Johnston, PhD, at St. Louis University. It was published in JAMA Health Forum.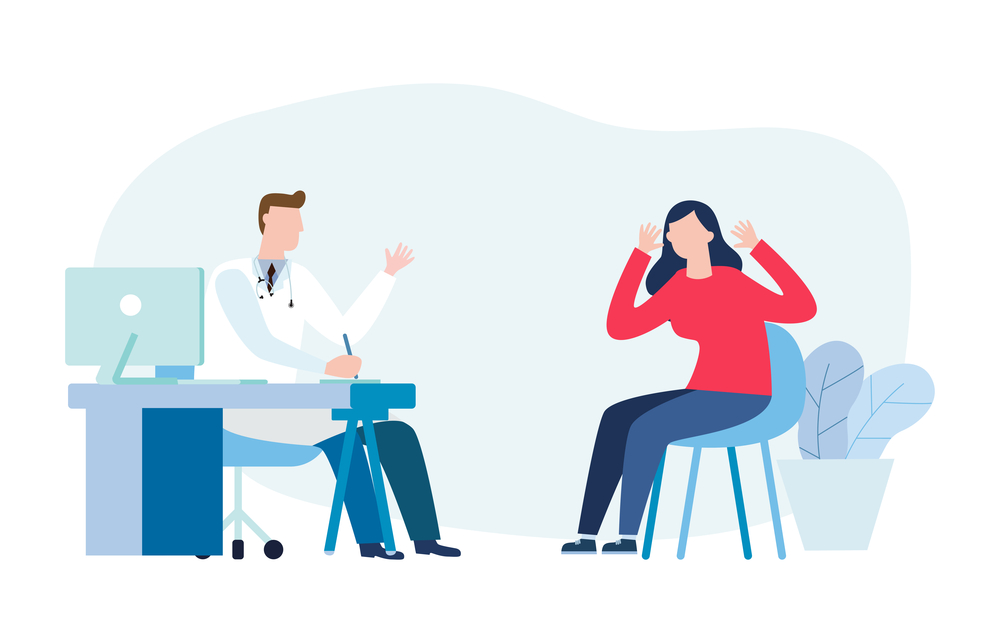 MIPS was rolled out in the past few years to measure the quality of care provided by doctors and incentivize doctors to provide high-quality care by ensuring that the best doctors receive bonuses while the worst doctors receive penalties. It is a mandatory system for almost all outpatient doctors whose patients use Medicare. There are 210 quality measures in the system, and doctors must report at least 6 to MIPS. There are 25 mental/behavioral health specialty measures for psychiatrists to choose from.
The performance metric includes four domains: quality, cost of care, interoperability (they give the example of using a certified electronic medical record), and practice improvement (they give the example of participating in clinical registries).
The average overall score for psychiatrists was 84, versus 89.7 for other doctors. The specific measure of the quality of care was even lower: 79.6 in psychiatry versus 86.7 in other specialties. Psychiatry was also worse at documenting patients' medication use, scoring an 80.8 versus 89.5 in other specialties. Psychiatry also performed poorly in terms of technology use and preventive care.
In terms of penalties, 6.1% of psychiatrists were penalized in MIPS, compared with 2.9% of other doctors.
But, the authors argue that psychiatrists shouldn't be judged by this system. They write:
"Concerns have been raised that there are relatively few well-defined and widely accepted behavioral health quality measures compared with other medical fields."
The authors suggest that there is no way to measure the quality of psychiatric care—and, therefore, that psychiatrists should not be judged for failing to provide good care to their patients.
In fact, they suggest that having to worry about the quality of care they provide will "disincentivize psychiatrists from treating Medicare patients."
In an associated editorial about the study, other researchers also noted that incentivizing high-quality care will disincentivize psychiatrists because they perform poorly on these metrics. But they add that psychiatrists are already less likely than other doctors to take Medicare patients and that, in fact, their participation in Medicare has been dropping even before MIPS:
"Psychiatrists' participation in Medicare networks has decreased over time, and psychiatrists are significantly more likely to opt-out of Medicare than other specialties," they write.
Their proposed solutions include allowing psychiatrists to opt-out of quality assessment; no longer assessing cost, interoperability, and improvement for psychiatrists; and removing the penalties for psychiatrists who provide low-quality care.
****
Qi, A. C., Joynt Maddox, K. E., Bierut, L. J., & Johnston, K. J. (2022). Comparison of performance of psychiatrists vs. other outpatient physicians in the 2020 US Medicare merit-based incentive payment system. JAMA Health Forum, 3(3), e220212. doi:10.1001/JAMA-healthforum.2022.0212 (Link)