In a recent BMJ article, researchers found that antidepressants may be better than placebo for about 15% of people. While this means that 85% of those on the drugs are exposed to the harmful effects (commonly including weight gain, sexual dysfunction, and emotional numbing) and withdrawal effects of the drugs without benefit, it could still be considered a positive finding. At least there is some group of people for whom the drugs seem to be beneficial.
But according to other researchers, even this conclusion is too optimistic. In two "rapid responses" that also appeared in the BMJ, researchers suggest that this positive finding may be due to unblinding in the studies.
Retired physician John Warren puts it succinctly: "The small additional fall in [depression symptoms] with active treatment is consistent with the effect of using an active placebo, where experiencing side effects from active treatment adds to the belief in efficacy."
The researchers also caution that this data comes from short-term studies, usually about six weeks long, and that long-term randomized controlled trials simply don't exist. Thus, it is unclear if the drugs are safe or effective—for anybody—over the long term.
According to Warren, "It is a major concern that the most frequent duration of the trials was six weeks and we have no data beyond 12 weeks. These drugs are frequently given for years and this is not consistent with international requirements for other areas of long term therapeutics. The lack of proof of long term efficacy is important, the lack of long term safety data even more so."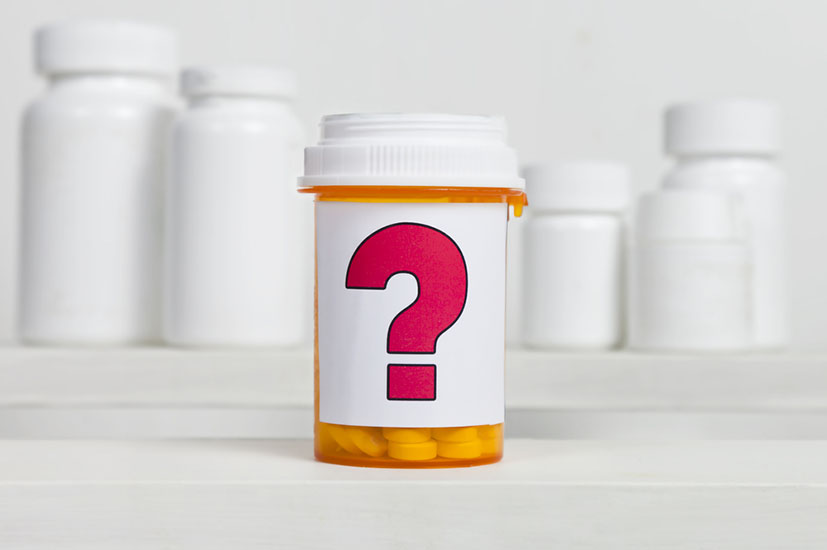 In the other rapid response, researchers Mark Horowitz, Florian Naudet, Janus Jakobsen, Martin Plöderl, and Joanna Moncrieff agree that study unblinding is likely the cause of the slightly larger group who benefit from the drugs.
"Unblinding by side effects… might amplify this effect for the drug group," they write.
They add that the post-hoc statistical analysis used in the original paper may not be appropriate. They write that this type of analysis should be considered exploratory and is not comparable to prespecified outcomes in a well-conducted trial. It also doesn't provide any information about how to identify the supposed 15% of people who benefit, because it is dependent on every patient having a higher or lower probability of being in that group—not identifying the specific people in that group.
"It is not clear that focusing on change from baseline scores in undefinable sub-populations of patients is informative. As these are theoretical distributions, each participant has a probability of belonging to each distribution so that the technique does not identify a group of people who show a "large" response or one that benefits more from antidepressants," they write.
They note that the less controversial result of the study is that, on average, the researchers found a 1.75-point difference (on a 52-point scale) between the antidepressant and placebo—a clinically insignificant result that neither patients nor their clinicians can detect.
The original study included only clinical trials, which hand-pick their participants, searching for those with no other conditions and who are not suicidal. This makes them very different from the individuals most often treated with the drugs in real life.
Other researchers this year found that response to treatment is low in real life. In a study where over a thousand people with depression were treated with antidepressant drugs—more than half on multiple drugs—as well as therapy and hospitalization, less than a quarter responded to treatment.
In another paper, those same researchers also found that those with more severe depression, those with comorbid anxiety, and those who were suicidal were least likely to benefit from the drugs.
And other researchers have repeatedly found that in the long-term, those who take antidepressants end up feeling worse than those who don't—even after controlling for baseline severity and other factors. Researchers argue that use of antidepressants leads to a more chronic, recurring depression, while those who recover without using the drugs tend to return to normal functioning.
****
Warren, J. B. (2022). Re: Response to acute monotherapy for major depressive disorder in randomized, placebo controlled trials submitted to the US Food and Drug Administration: individual participant data analysis. BMJ, 378, e067606. https://doi.org/10.1136/bmj-2021-067606 (Full text)