Police are often called on to respond to people experiencing difficult mental states. In a new article published in BMC Psychiatry, researchers from the University of Murcia, Spain, explore the attitudes of police in Spain towards people with a psychiatric diagnosis.
The officers were asked about their attitudes towards people diagnosed with schizophrenia or depression in four different positions: someone in need of assistance, a victim of a crime, a witness, and a suspect. Officers indicated they had more sympathy and willingness to help people with these diagnoses, and attributed them less responsibility for their actions. However, they also reported an increased impulse to avoid such people, heightened perception of danger, and a belief in the necessity for isolation and involuntary treatment.
The authors conclude that officers likely hold some stigmatizing attitudes towards people with mental health diagnoses that can be combated by training programs. They write:
"Police officers may hold certain stigmatizing attitudes towards persons with mental illness, particularly schizophrenia, that require special attention, as they may negatively affect police action. We found several factors associated with the persistence of these stigmatizing attitudes among police officers that may guide us when implementing training programs for promoting attitude change, especially at the beginning of an officer's professional career."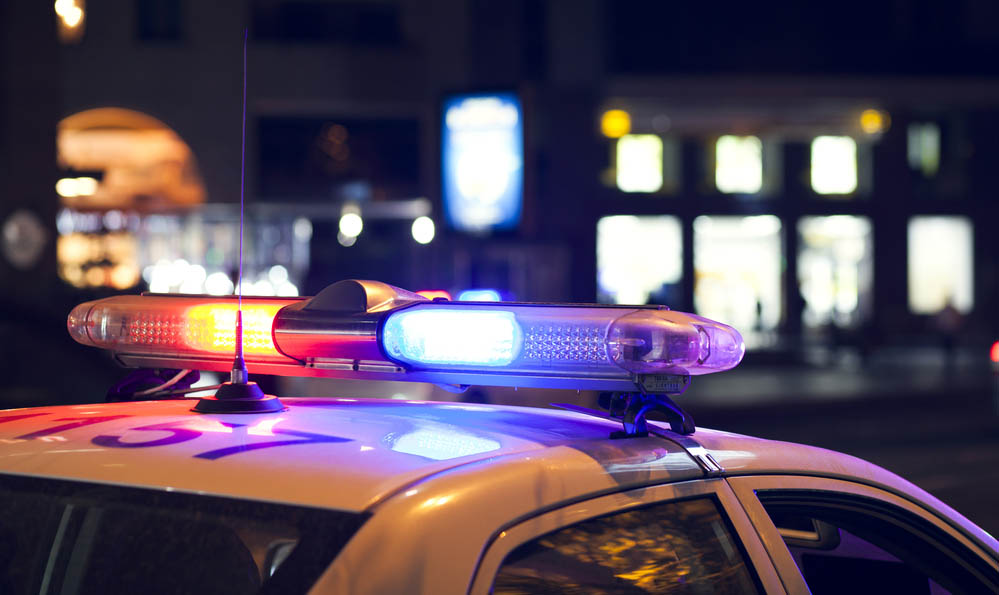 The violence of police officers in the United States has come under increasing scrutiny after the extrajudicial murder of George Floyd sparked massive protests across the country. While much of the focus has been on racism in policing, many authors have noted that people with mental health issues are also often the victims of police violence. One writer reported in 2015, in what they call a "national crisis," that American police officers shot and killed someone in a mental health crisis every 36 hours.
North Carolina officers shot and killed a teenager diagnosed with schizophrenia when his parents called for help. Utah police shot a 13-year-old autistic child several times after his mother called for help. Two Colorado officers assaulted a 73-year-old dementia patient, and later laughed when watching video of themselves breaking her arm. Pennsylvania officers killed two men suffering mental health crises at the end of 2020, both after their families and neighbors called police for help. Arizona police fatally shot a mental health patient at a mental health facility. These examples, as well as the numerous other headlines just like them, have given authors a reason to call for an end to police "wellness checks" and sent some states looking for non-police interventions for people experiencing difficult mental states.
While police officers and their unions commonly blame a state they call "excited delirium" for their extrajudicial killings of people suffering mental health crises, experts have called their claims pseudoscience. Other authors have noted that the state of "excited delirium" was in part popularized by stun gun manufacturers in an effort to attribute taser-related deaths to other possible causes.
The authors begin by noting the improvements to Spain's mental healthcare over the past two decades. However, many people (including many psy-professionals) still hold negative attitudes towards those with mental health diagnoses. Increasingly, communities are depending on police officers to respond to mental health crises. As they are often the first responders to mental health crises, the current work seeks to better understand police officer attitude towards people diagnosed with schizophrenia and depression.
In the current study, 927 police officers were recruited from Spain's National Police School. Officers that had completed some training courses the year before were recruited to participate in the current study. The participants completed a self-report survey over a month-long period and returned the survey to researchers.
The researchers measured how gender, age, educational level, familiarity with mental illness, and number of encounters with mentally ill people affected the officers' hypothetical treatment of someone with a diagnosis of schizophrenia or depression. The officers were presented vignettes in which a person was described as someone in need of assistance, a victim, a witness, or a suspect. The researchers measured how attitudes were different when the victims, witnesses, etc. were described as having a diagnosis of schizophrenia or depression versus when they were given no mental health diagnosis.
Female officers and those more familiar with mental health problems expressed more pity and a stronger desire to help those with a diagnosis than male officers and those less familiar with mental health issues. Younger officers (under 31 years old) were more prone to interpret a mental health diagnosis as a sign that the person may be dangerous and more likely to avoid people with diagnoses than their older counterparts (over 41 years old). Officers that were more experienced associated mental illness less with danger and did not express as much desire to avoid those diagnosed with a mental illness.
Overall, when officers were told the subject had a mental health diagnosis, they showed an increased willingness to help, more feelings of pity, and a belief that the subjects were less responsible for their own actions. However, they also demonstrated a greater desire for avoidance, assumed more danger, and endorsed a need to isolate and treat mentally ill subjects against their will.
The authors conclude that although police officers are often aware of mental illness, negative attitudes are common. Once a person is labeled as having a mental illness (especially schizophrenia), police officer's decisions are often negatively affected.
They write, "Patients with a severe psychiatric illness may be more vulnerable than others when interacting with the police in the sense that their speech and behaviour may be misunderstood. Improving law enforcement training and protocols should be able to reduce manifestations on the part of police of unwarranted bias and stigma."
****
Mengual-Pujante, M., Morán-Sánchez, I., Luna-Ruiz Cabello, A., & Pérez-Cárceles, M. D. (2022, September 19). Attitudes of the police towards individuals with a known psychiatric diagnosis. BMC Psychiatry, 22(1). https://doi.org/10.1186/s12888-022-04234-1 (Full text)