Some researchers have been arguing to reclassify all psychiatric disorders as diseases of the brain and nervous system, similar to epilepsy or Parkinson's disease. Neuroimaging research, however, reveals that psychiatric disorders appear to be distinct from neurological disorders, according to a new study published in this month's issue of the British Journal of Psychiatry.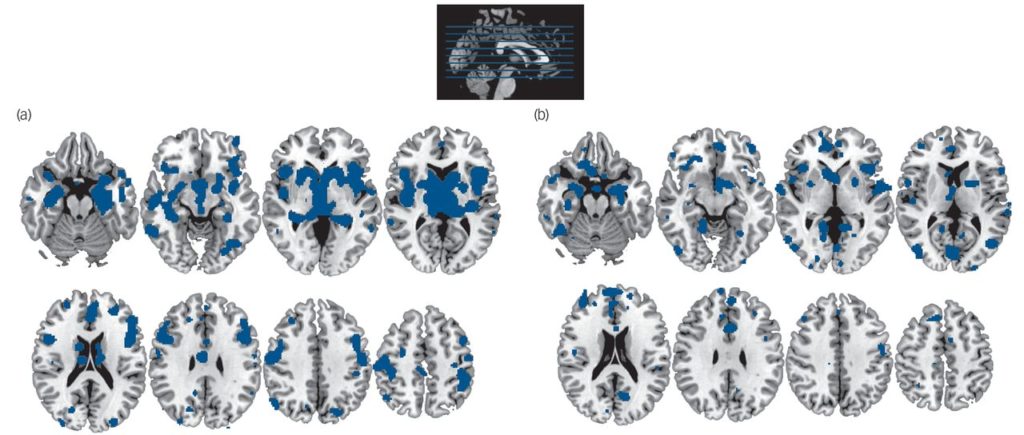 "We acknowledge that the distinction between the fields of psychiatry and neurology involves multiple factors, ranging from social and historical to biological and that any new classification should ultimately reflect an improvement in clinical outcomes," the authors wrote.
In recent years, noting that neurological disorders can often lead to symptoms similar to psychosis and that many psychiatric disorders have accompanying physical and motor symptoms, some specialists, known as "distinction abolitionists," have pushed for eliminating the distinction between these two classifications.
For example, in 2012 psychiatrist Peter White and his colleagues argued in BMJ that "the current line of demarcation between disorders of the mind and brain is counterproductive for clinicians on both sides of the line." Going further, White insisted that all "psychiatric disorders should be reclassified as disorders of the central nervous system."
To investigate this distinction, a team of researchers, led by Nicolas Crossley from King's College London, "examined whether the two classes of disorders affected different sets of regions, whether these regions were localized in different functional networks and whether neuroanatomical variability within each class of disorders is smaller than between classes."
After analyzing 168 published brain imaging (sMRI) studies, the investigators that there were substantial structural differences between the two categories of disorders. "In conclusion, we have shown some divergent neuroimaging findings in neurological and psychiatric disorders; this suggests that neurological and psychiatric disorders represent two distinct classes of disorders from a neuroimaging perspective."
This study is limited by the fact that the majority of participants in the studies of psychiatric disorders were currently taking psychotropic drugs, making it difficult to discern the structural abnormalities associated with long-term medication use and those that may be associated with a particular psychiatric diagnosis. Antipsychotic use, for example, has been linked with a decrease in gray matter in the brain.
*
Crossley, N. A., Scott, J., Ellison-Wright, I., & Mechelli, A. (2015). Neuroimaging distinction between neurological and psychiatric disorders. The British Journal of Psychiatry, 207(5), 429-434.(Full Text)