In the last few years, Mental Health First Aid (see also 'Mental Health First Aid: Your Friendly Neighborhood Mental Illness Maker') has been backed by the President of the United States, the First Lady, the Substance Abuse and Mental Health Services Administration (SAMHSA), and the National Council on Behavioral Health (among others). In fiscal year 2015 alone, the federal budget allotted 15 million toward the Council's MHFA mission of 'one million trained.' Yet, this course – promoted with unprecedented fervor and designed to support the average citizen to identify a mental health 'problem' in their fellow persons and (strongly) encourage them to get 'help' – has little to say about the importance and emotional impact of meeting basic human needs.
You know… Silly little things like having access to food, warmth, shelter, and enough sleep to stay out of a waking, walking state of delirium.
But, this isn't just another blog about Mental Health First Aid (although there's enough meat there to fill several diatribe dishes). MHFA is worth bringing up here (again) only for the fact that this pervasive (like a disease) 'program' is representative of a much more general and broadly applied trend: Ignoring context and environment in favor of blaming the individual.
Now, this also isn't just another blog about the impact of trauma. In the community where I work (the Western Massachusetts Recovery Learning Community), we define trauma as follows:
Any one event or series of events that leads someone to believe that the world is not a safe place for them and is not able to meet their basic needs.
That means that poverty, racism, homelessness and so on definitely count. And yet, even one relatively short, seemingly minor bout of neglecting basic needs (sleep, for example) due to working (or partying… or pick your poison) too much can substantially throw someone – anyone – off course. For instance, even the most conservative sources suggest that lack of sleep can deepen emotional distress and impair judgment. Open Dialogue research – where the most common drug given to someone experiencing distress is sleep medication to help them re-regulate their sleep cycles – also points in that direction.  And, in 2007, Scientific American published the results of a study called, "Can a Lack of Sleep Cause Psychiatric Disorders?" Here's just a brief excerpt:
"The researchers mainly monitored the amygdala, a midbrain structure that decodes emotion, and observed that both sets of volunteers had a similar baseline of activity when shown the innocuous images. But, when the scenes became more gruesome, the amygdalae of the sleep-deprived participants kicked up, showing 60 percent more activity relative to the normal population's response. In addition, the researchers noticed that more than five times more neurons in the area were transmitting impulses in the sleep-deprived brains.
Walker described the heightened emotional response in the weary as "profound," noting, "We've never seen a magnitude of increase between two groups that big in any of our studies before."
It seems important to understand all that in order to drive home the point that we are at least potentially talking about all of us, and not 'just those people over there.' Because if it's not us and those we care about (or who we at least perceive to look like us), it's all too easy to look away, distance ourselves, or consider it to all be someone else's problem. In order to reach a place of true empathy and priority, we need to break down those boxes.  But if we can all agree that something as simple as lack of sleep can affect anyone's emotional state over a relatively brief period in fairly profound ways, imagine what can happen when needs going unmet becomes a constant state of being? Like, say, due to homelessness?
This all seems so obvious, and yet – for those who've had the privilege of never having been touched by this sort of threat – understanding the potential impact and connection between basic needs and psychiatric diagnosis seems to remain elusive. However, at some point, we also must question whether or not such invisibility is because we simply cannot see what we have not known ourselves, or if sometimes some of us do not want to see because it would require such fundamental changes in our own lives and ways of being in order to address the classism, racism, and other societal ills that have led us to this place.
At the very least, one would think that those programs and services designed specifically to help people in some of their most desperate times might 'get it.' But, in so many instances, that simply is not the case. In fact, policies that run completely out of sync with the realities of these sorts of struggles, or that entrap people in cycles of desperation are fairly commonplace.
Consider the following:
Drop-in Centers: For people who are living without permanent shelter, drop-in centers (and particularly those that are accessible without a lot of red tape) can be a precious resource. They  provide warmth on bitterly cold days, and many of them offer at least limited access to food. Perhaps most importantly, the majority of them are designed with missions and principles geared toward supporting people through various types of 'difficult times,' generally making them much safer spots to sit and be than out on the street. This is all certainly true, for example, of the RLC's four resource centers in Holyoke, Greenfield, Pittsfield, and Springfield Massachusetts.
However, how many of those same spaces also forbid sleeping? (The answer, in our experience: Most of them, and self-righteously so.) How many might define that as 'misuse of the space' and even kick someone out for repeatedly using it in that manner? Now, that may all make some degree of sense on the surface of things. After all, how does it appear to an outsider if your community space is full of sleeping people in the middle of the day? It may leave funders and the general public with the impression that people are sleeping because the space is failing to create connection and opportunities to interact. (Although, it's also worth noting here that, in spite of the fact that the RLC does not forbid sleeping in its various spaces, we've never ended up with a room full of sleeping bodies! Usually only one or two people take advantage of the opportunity to rest at a time, and the fear [like so many other fears] that everyone will go wild and collapse into group slumber at first opportunity seems to be unfounded.)
It should come as no surprise to most that the two most common reasons why people sleep during the day in these sorts of spaces are:
They are taking copious (or even just one or two heavily sedating) psychiatric drugs and simply can't stay awake to live their lives
They are living under conditions that are preventing them from sleeping at night
I get that some of this may seem counter-intuitive, but consider this: The best, most supportive connections are built on trust. (Hopefully, we can all agree on at least that much.) Now, can you imagine the trust that must develop for someone who has been living on the streets to be relaxed enough to sleep around you? And, can you imagine how that sort of trust can grow over time if given space to do so? (Alternately, can you imagine how quickly those small seeds of trust and potential can be stamped out if you become yet another person who doesn't get that?)
So many well-intended people spout the concept of 'meeting someone where they're at,' when what they really mean is 'meeting someone where they're at, so long as they don't do anything outside of no less than 100 rules, some of them unwritten.' And, while I'm not proposing literal free-for-alls, I am suggesting that sometimes 'where someone is at' is needing to sleep in a safe(er) environment than those to which they normally have access. Sometimes, in order to begin to develop a useful relationship, one needs to first take care of themselves. Sometimes, what is most needed from an environment is for that environment to give someone space to meet their most basic needs.
Sometimes, if those two things aren't a 'fit,' it's the environment that needs to change.
Homeless Shelters: It's unclear to me how many employees of homeless shelters have themselves been homeless. However, whether it's an issue of people not 'getting it' because they've never 'been there,' or one of people being co-opted and assimilating for the sake of their own survival (and perhaps newfound paycheck), it's clear that these spaces can sometimes be some of the most unforgiving, misguided places around when it comes to providing shelter to those in need. Here's a quick top three of the most ridiculous and/or counter-productive policies I've heard in recent times:
We want you to have shelter… but only between October and May: I get that many shelters close down for what they loosely define as 'the summer' due to lack of funds to stay open year round, but in our area at least, that means available shelter beds drop from about 300 to 125. (As it turns out, there's only approximately 3000 beds in the whole state during 'peak' shelter season, in spite of the fact that the rate of homelessness has reportedly doubled since 1990 and the 2015 Annual Homeless Assessment Report identified 21,135 individuals in need of shelter at the time of their report.) It also completely minimizes the reality that living on the streets can be deadly for many more reasons than just the cold.
In fact, enough violence and hate crimes have been perpetrated against people who are homeless to merit a full report on the matter, and the desperation of having nowhere to go has been enough to drive many people to suicide. For example, in one study, 'The association between homelessness and suicidal ideation and behaviors,' they found that over 60% of individuals they surveyed who were living without shelter had also considered suicide. (Interestingly [and sadly], another study on the matter – 'Suicide Among the Homeless: a 9-year Case Analysis' – spoke of the completed suicides among those they studied who were also homeless as evidence of 'psychiatric co-morbidity,' rather than as an impact of the stress, trauma, and hopelessness experienced as a result of being homeless itself.)
If you find another place to stay for the night, you risk getting banned from here (permanently): As anyone who's ever tried staying in a shelter knows, it's generally not a great place to land. Issues of shame aside, many shelters are dangerous, kick people out during the day, and have all sorts of rules about how and who can get in. So, it makes sense that – whenever possible – people might try and develop relationships or use their 'social capital' to find other places to sleep, right?
Yet, some shelters have a policy that essentially dictates that if you miss too many nights when you were signed up to be there, you'll be banned. Maybe even for life. Now, I get that taking up a spot that someone else wants and needs when you're not actually going to be there isn't ideal. However, nor is giving up a spot you'll need tomorrow because you've got an alternate plan tonight. Never mind that sometimes these efforts to build connections outside of the shelter may be exactly what leads to a more permanent housing situation, or that being boxed in to strict rules can be exactly what keeps someone in a rut.
If you take psychiatric drugs you can't stay here: Now, this one is a little bit, shall I say, 'off the books'? In other words, no one who works at the shelter I'm aware of where this is a 'thing' would ever claim it as a policy. (It is, after all, completely discriminatory.) Yet, people far and wide (both providers and individuals who have stayed, tried to stay, or tried to help someone stay at this particular place) are fully aware of the reality of it.
Perhaps even more frightening than a policy that essentially says, 'If you're trying to cope with grave distress (due, perhaps, to living without a home), well, then, we don't want you here,' is this: As many providers as are aware of this practice, almost no one is willing to go on record and say it is so. Apparently, speaking out openly about something that so clearly hurts so many vulnerable people in our community would be too risky of a professional move for those who are used to living comfortably. And the beat goes on.
Low-income Housing: It's wonderful that our country offers low-income housing options. Yet, there aren't nearly enough to go around, and some of the options that do exist come with so many hoops as to become inaccessible to those who most need them. One interesting bind is that, while some shelters essentially seem to prohibit standard psychiatric 'treatment' (or exclude those who are so engaged), many permanent housing facilities want to be assured that you're fully connected with the local mental health authority. (They may even ask about this on page 1,002 of your housing application.)
There's also the small matter of invasiveness. When one has money in this country, one naturally has privacy and choice. No one's regularly coming through your home to check out how you've got it set up, and if a particular place you're living happens to come with rules you don't like, you've got the resources to pick up and move. Not so with people in low-income housing. They're expected to feel lucky to have made their way through an often years-long waiting list and into a place to stay (even if that place is occasionally full of bed bugs or other sub-standard conditions). They're also expected to feel grateful to those in charge of managing that place, even if they come with routine inspections, rigid rules about cleanliness and upkeep, suspicious and discriminatory attitudes, and little understanding of the life experiences that have landed that person there.
All this often leads to an adversarial relationship where someone who has likely been living a life of survival on the street's terms is expected to transition immediately into the norms of the building with little support, guidance or leeway for learning curve. The structure of many such buildings also essentially locks someone into a 'time capsule.' Wherever they are in life when they enter is essentially where they're expected to stay.
Begin dating someone? Great, but they can't move in, or (in some settings) even spend the night too many times. Get a job? Okay, but be prepared for that to change your rent, sometimes in ways that make having gotten a job counterproductive, at least from a financial perspective. The end result of all this can be (at best) confusion and conflict. At worst, it can lead to eviction. And, of course, if one has ever been evicted from federal housing, they won't be getting back in. Ever.
On this site, when we refer to the 'system,' we are most often referring to the mental health system and all of its constructs, failings, and manners in which it participates in oppressing (intentionally or otherwise) those it is intended to help. Yet, society as a whole is made up of so many different intersecting systems that, unfortunately, share many beliefs, biases and ways of being, and ultimately are what make 'systemic oppression' so real and inescapable. After all, if what we talked about here were truly only an issue within the 'mental health system,' it would be so much easier to simply walk away. But, in reality, our legal systems, educational systems, housing systems, employment systems, and so much else are intertwined and serve to hold us exactly where we are stuck.
So much of it then becomes a game. And, it is one where those in power make the rules, and they aren't always necessarily under obligation to share them. (Because, after all, knowledge begets power.) They also define the problems, and control how and where information is shared. For example, (as Suman Fernando does such a good job of detailing in his article, 'The Politicization of Schizophrenia'), those in power are so in control of all these factors that what constitutes 'scientific evidence' has even gone up for grabs, and the 'truth' has become almost impossible for most to sort out. And, the most terrifying thing in all that malleability of 'the facts' is that it means that those in power are free to use them against those who are not.
Many of us here on Mad in America argue for a complete re-set of systems, asserting that what exists is too broken and warped by power and misdirection to ever be fixed. That may be true, and as someone who comes from a community where we commonly speak out about power imbalances and oppression, and try relentlessly to correct so many myths, I agree in many ways. But, in the meantime, it does seem that something else is needed, and that's where the 'peer support' aspect of our work often comes in.
One of our current projects (led and developed by Earl Miller, who also contributed several thoughts and ideas to this blog), where we try most directly to recognize and shed light on the intersections of poverty, homelessness, and emotional distress, is called 'Finding Shelter through Peer Support.' This effort started when we became connected with the Rainville, a 46-unit building in Springfield, Massachusetts that provides permanent housing to individuals who have been homeless.
While we can't claim any credit for the establishment of this building some 20 years ago, we can say that for the last year, we've worked hard to support the people living there (as well as to support people in the broader community who are homeless to apply and access the space). Sometimes, that's meant helping people who've been uninsured for years to navigate the tricky waters of getting health insurance so they can address long standing medical concerns. Other times, it's meant going to the grocery store, or a lake, or church with someone and supporting them to feel more connected to their local community. On occasion, it's meant going to housing court to help them fight eviction, or advocating with building management to be more flexible and understanding of why certain conflicts might be arising.
Perhaps more than anything, as with most good peer support, we have used our own personal experiences with homelessness, trauma, psychiatric diagnosis and beyond to help residents learn the 'games' of the systems that they need to work their way through in order to achieve a life they want to live. It is through these sorts of efforts – the understanding of the 'game' and the knowledge of the choices that are available – that we can also play some role in righting at least certain aspects of the power imbalances that exist. And, it's also through these sorts of efforts that we can do our best to help shift the trend away from blaming the individual and to an understanding of the responsibility born by the systems and environments around them.
We are very much hoping to expand this project (which has brought many tangible results including a substantial reduction in evictions), and begin work in other low-income housing in the area. While we have been researching and applying for various grants to that end, we also have a more immediate opportunity to bring in funds. Thus, I am using this opportunity to also ask for your assistance.
At the moment, the RLC's 'Finding Shelter through Peer Support' project is actually one of five finalists for the Scattergood Foundation's Innovation Award, worth $25,000. The winner of the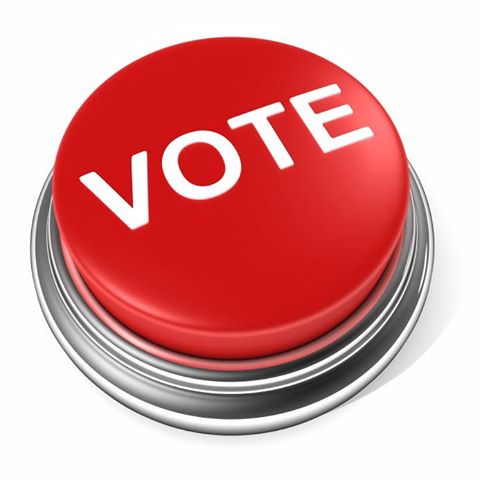 'grand prize' will be decided by public vote. As such, I am asking for your help in voting and sharing with your networks. Voting is open until 11:59pm on Friday, May 13th, and every vote counts! Just click the 'vote' button to vote, and if you're on Facebook, check out the RLC's page here for a Scattergood post that you can share with your networks. (And, don't be thrown off by the initial survey question about 'primary focus.' You can select any of the answers that make the most sense to you, and it won't affect your vote, so long as you also enter a name and e-mail below and click 'submit your vote.')

Even if you don't fully support this effort, note that one of the other finalists we're up against is 'Man Therapy.' 'Man Therapy' is one of the most traditionally oriented 'mental health/suicide prevention' initiatives currently around (See also: "Suicidal Tendencies: I'm Suicidal Because I'm Mentally Ill Because I'm Suicidal"). Even calling it an 'initiative' is a bit of a stretch because (not unlike Mental Health First Aid), it is more of a fancy marketing tool than anything else, designed primarily to drive as many men as possible into the mental health system. In fact, the vast majority of the 'evidence of success' that 'Man Therapy' claims is simply about how many people took their screening tools or accessed mental health services after doing so (and not about how it actually impacted their lives). So, look at it this way: A vote for us is a vote against more medicalized marketing tools that do little other than route people into what we know to be a broken system.

In the meantime, whether or not you take the time to vote, we hope you will nonetheless help us out by taking time wherever you can to combat the myth that emotional distress is unrelated to or somehow separate from the harsh realities of living in poverty and being homeless. We also hope you'll share your own experiences below of how you've managed to 'play the game' successfully, and navigate some of these systems to get what you need without simultaneously being crushed by the weight of them.
"They are playing a game. They are playing at not playing a game. If I show them I see they are, I shall break the rules and they will punish me. I must play their game, of not seeing I see the game"

— RD Laing
* * * * *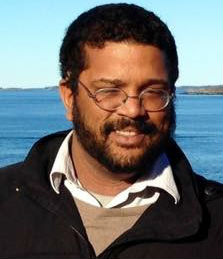 Introducing Blog Contributor, Earl Miller: Earl first entered the psychiatric and foster care systems when he was 12. He went on to spend as much of his teen years in the system as he did out, which continued into early adulthood and included experiences of homelessness, hospitalization, and a great deal of trauma. Along the way, he received the message that he should never become a father, and that he should give up making music because it wasn't good for his 'mental health'.
Nowadays, Earl is the father of two healthy and full-of-life girls who he credits with helping to tether him to this world. He is also a successful musician and poet who has produced several albums including 'Resting on My Laurels: The Best of Miller' which can be heard here.
Earl has also worked with the Western Massachusetts Recovery Learning Community for the last three years, and has been instrumental in raising awareness about the impact of homelessness on people's emotional health and well being.
***
Mad in America hosts blogs by a diverse group of writers. These posts are designed to serve as a public forum for a discussion—broadly speaking—of psychiatry and its treatments. The opinions expressed are the writers' own.
***
Mad in America has made some changes to the commenting process. You no longer need to login or create an account on our site to comment. The only information needed is your name, email and comment text. Comments made with an account prior to this change will remain visible on the site.