Recent data, published in The Canadian Journal of Psychiatry, finds that a large proportion of adults with intellectual and developmental disabilities (IDD) are prescribed antipsychotic drugs. Researchers found this to be the case for both those who have been diagnosed with psychiatric disorders and those without any documented diagnosis.
"These findings suggest that future attention to the appropriateness of antipsychotic prescribing for adults with IDD in Ontario is warranted," the authors write.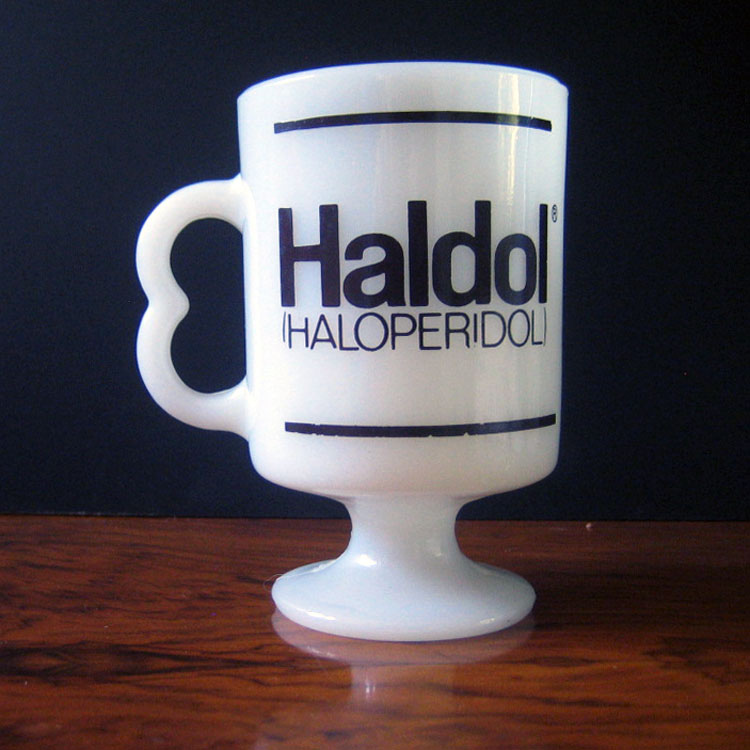 A greater awareness and acknowledgment of the inappropriate use of antipsychotics to manage behavioral and psychological symptoms in children, youth, and older adults has led to a number of policies attempting to educate providers and protect vulnerable populations, particularly older adults with dementia symptoms.
While these efforts may have made an impact in protecting adults with dementia, adults with intellectual and developmental disabilities (IDD) represent another population vulnerable to being inappropriately exposed to this class of drug. Despite the risk, however, less attention has been devoted to this population.
Dr. Yona Lunsky and a team of researchers in Canada sought to gather population data on the extent of antipsychotic use by adults with IDD as a way to document the problem and to rectify the issue in the Canadian psychiatric community.
Evidence indicates that in the UK, the Netherlands, Australia, Norway, and the U.S., adults with IDD are frequently prescribed antipsychotics in response to either or both "psychiatric disorder" presentations and "challenging behaviors," write the authors. Yet, they raise the fundamental concern that research on the efficacy of long term antipsychotic use is absent (see MIA report), support for short-term efficacy is inconclusive, and adverse side effects are grave (see MIA report).
Furthermore, the ability to consent, to report the presence of adverse effects, and to generally communicate about treatment with providers is complicated by cognition and memory symptoms related to disabilities.
For this population-based cohort study, researchers monitored the antipsychotic exposure of 51,881 participants from Ontario between April of 2010 and March of 2016 using a government health care program. Participants were adults (aged 18-64 years) with an IDD diagnosis and featured a subgroup of 4,073 individuals who were living in group homes. With access to various databases, the researchers were able to gather information on all current and previous participant psychiatric diagnoses, procedures, and medications.
Among all of the participants, 39.2% were dispensed at least one antipsychotic, a figure that increases to 56.4% of participants when looking only at those who lived in group homes. Most prescriptions were for persons diagnosed with "atypical psychoses." Demographic data indicated that most antipsychotic users were, on average, 42-years-old, male (58.8%), and living in an urban area (85%).
Almost one-third (28.91%) of individuals using antipsychotic drugs had no documented psychiatric diagnosis. Antipsychotic users without psychiatric diagnoses were slightly older, wealthier, and less likely to live in an urban area than antipsychotic users with a psychiatric diagnosis. They were also more likely to have been prescribed lithium or an antiepileptic drug, but less likely than those with a psychiatric diagnosis to have been prescribed antidepressants or benzodiazepines in the year preceding the antipsychotic prescription.
"Individuals prescribed antipsychotics had a host of medical concerns and were frequent health service users."
It is important to note that "psychiatric diagnosis" included "major depressive disorder" in this study. A similar study that did not include depression as a psychiatric disorder found that only 29% of those treated with antipsychotics had a serious mental illness documented in their primary care file, diverging from the 40% estimate found in this study.
Estimates that over half of adults with IDD in group homes are prescribed antipsychotics and that, overall, 2 in 5 adults with IDD are prescribed antipsychotic drugs lead the authors to voice concern surrounding the appropriate prescription of these drugs and the steep financial costs incurred.
"Further research is required to fully understand the multiple factors contributing to antipsychotic prescribing in our country, which could inform proposed interventions."
The researchers suggest that part of the problem may arise from prescribers lacking sufficient knowledge of IDD. The same may be true for staff in residential homes, they propose, alongside additional system-wide challenges.
"Future research and policy in Canada should focus on the extent to which antipsychotics are being appropriately prescribed in this highly vulnerable population, including using chart audits and other feedback mechanisms."
****
Lunsky, Y., Khuu, W., Tadrous, M., Vigod, S., Cobigo, V., & Gomes, T. (2017). Antipsychotic Use With and Without Comorbid Psychiatric Diagnosis Among Adults with Intellectual and Developmental Disabilities. The Canadian Journal of Psychiatry, 0706743717727240. (Link)