[Note: To hear an audio version of this report, click the play button below]
A new study, published in Psychology of Sport & Exercise, investigate factors leading to poor adherence to prescribed exercise as a treatment for depression. The results of the study point to tobacco use, hazardous alcohol use, and inflexibility at work as primary reasons leading to poor adherence to exercise regimes. Understanding these factors may help researches and health care providers develop more effective exercise interventions to meet individual's needs.
"Exercise has been proposed as an alternative or complementary treatment for depression and has the added benefit of having a positive effect on somatic health," the researchers led by Björg Helgadóttir at the Karolinska Institute in Stockholm, Sweden, write. "This is especially important as depression is associated with a higher risk of the metabolic syndrome, type 2 diabetes, cardiovascular disease and the associated mortality."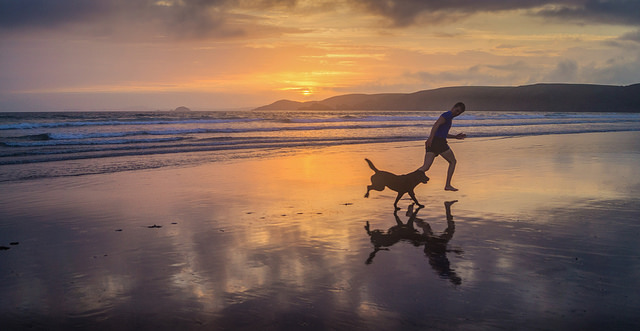 While the most common treatment for depression is psychopharmacology and psychotherapy, physical exercise has been shown to be a promising treatment and prevention method. Even minimum activity, as little as 15 minutes, three times a week, has been shown to reduce depressive symptoms in older adults.
In Sweden and other countries, health care providers have begun prescribing exercise for physical and chronic disorders such as diabetes and high blood pressure. Momentum, however, is slower when it comes to prescribing exercise regimes for mental health conditions, even with supporting research and public health agency's recommendations. One reason for the resistance to prescribing exercise for the treatment of depression is the concern that patients will not adhere to the exercise plan.
"Non-adherence to depression treatment regimens is common and associated with worse patient outcomes and a greater likelihood of relapse," the researchers write. "Adherence to exercise interventions is also suboptimal in depressed patients."
The majority of studies considering adherence to depression treatment rely on patient self-report, introducing a slew of limitations. A significant weakness is that an individual may lack understanding surrounding reasons behind poor adherence.
"It is important to identify factors associated with poor adherence so that effective exercise interventions can be developed based on individual patient characteristics," Helgadóttir and colleagues write.
In an attempt to study factors of adherence to prescribed exercise, researches acquired data from 310 adult participants diagnosed with mild to moderate depression in a parallel, single-blind, randomized controlled trial, called the Regassa study. Participants were randomly assigned light, medium, or rigorous exercise and were prescribed 60 minutes of exercise, three times a week, over twelve weeks. Pulse watches were provided to each participant, recording the frequency, duration, and intensity data.
Following weekly check-ins and coaching for the duration of the study, Helgadóttir and colleagues were able to distinguish 40.7% non-adherers (those that attended 0 exercise session), 27.1% sub-adherers (those that attended 1-11 sessions), and 32.3% adherers (those that attended 12+ session) across all exercise intensity groups, noting significant differences between the three.
"Non-adherers were more likely to have a hazardous alcohol consumption, be daily tobacco users and have no flexibility at work," the researchers noted, adding that tobacco users attended an average of 52% fewer sessions than non-users overall.
Researchers also found that those assigned light exercises were more likely to be adherers while those in the vigorous exercise group were more likely to be non-adherers, calling to mind earlier research suggesting even minimal activity can be useful in reducing depression.
"A surprising yet promising result was that levels of physical activity at baseline did not predict adherence," they write. "This indicates that even patients who are inactive can adhere and follow an exercise treatment; an argument that could be used to motivate inactive patients doubting their ability to initiate and maintain an exercise regimen."
These findings provide helpful information toward increased exercise prescriptions for mental health treatment. Improving adherence though prescribing appropriate intensity, identifying risks such as alcohol and tobacco use, and taking into consideration work schedules and workplace flexibility may help develop practical and obtainable exercise regimes. Helgadóttir and colleagues conclude:
"As adherence is consistently related to treatment effectiveness, greater emphasis should be put on how to increase adherence, rather than just improving exercise treatments per se. The three factors we found to be associated with adherence should always be discussed with the patient before deciding on a treatment plan."
****
Helgadóttir, B., Hallgren, M., Kullberg, C. L., & Forsell, Y. (2018). Sticking with it? Factors associated with exercise adherence in people with mild to moderate depression. Psychology of Sport and Exercise, 35, 104-110. (Link)
***
Mad in America hosts blogs by a diverse group of writers. These posts are designed to serve as a public forum for a discussion—broadly speaking—of psychiatry and its treatments. The opinions expressed are the writers' own.
***
Mad in America has made some changes to the commenting process. You no longer need to login or create an account on our site to comment. The only information needed is your name, email and comment text. Comments made with an account prior to this change will remain visible on the site.