An international group of researchers, including several with financial ties to manufacturers of antidepressants, explores possible explanations for why long-term users of antidepressants become chronically depressed.
The lead author on the paper is Michele Fornaroa at the University School of Medicine Federico II, Naples, Italy. The article is published online ahead of print in the journal Pharmacological Research. Fornaroa's conservative estimate, based on previous literature, is that up to a third of people taking antidepressants find them ineffective or find that they increase depressive symptoms.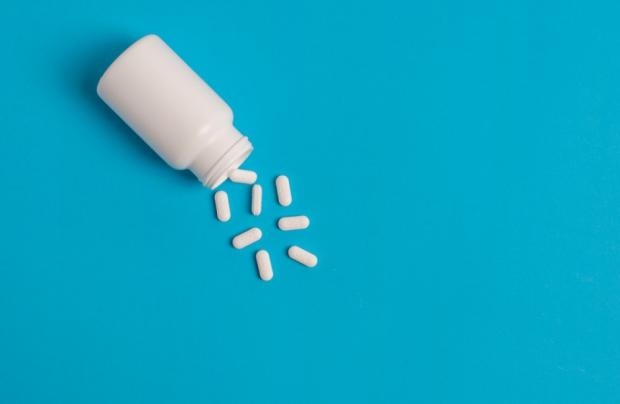 Mad in America has previously reported on studies that have found that antidepressant efficacy is overestimated, that antidepressant use is associated with worse outcomes, regardless of initial depression severity, and that severe withdrawal symptoms are common after discontinuation—particularly after long-term use.
Emotional Blunting
Consistent with this research, Fornaroa and the others write that "a potential detrimental manifestation of long-term treatment with antidepressants may be the emotional blunting phenomenon or otherwise 'depressogenic' phenomena."
"A high proportion of patients receiving SSRIs may exhibit a clinical phenomenon referred to as emotional blunting. Those patients often describe their emotions as being 'damped-down' or 'toned-down,' while some patients refer to a feeling of being in 'limbo' and just 'not caring' about issues that were they once cared about. Such adverse affective manifestations may persist even after the symptoms of depression have improved and may ensue in patients of all ages."
In emotional blunting, people lose the ability to experience their emotions and to self-regulate their emotional state. Thus, in "a high proportion of patients," the inability to experience pleasure, joy, and passion may be the cost of numbing one's pain.
Other Tolerance Effects
When antidepressants stop working, the common practice of increasing the dose might worsen tolerance effects and lead to worsening depression in the long term. The authors write that this "may exacerbate tolerance and induce chronicity and refractoriness in a substantial subset of patients with MDD." The authors also note the prevalence of sensitization, in which antidepressant users become more susceptible to side effects over time.
What Causes Antidepressants to Stop Working?
The authors focus on the biological processes that might cause antidepressants to stop working or worsen depression. However, they also provide some other explanations for why antidepressants stop working. According to Fornaroa and the others:
Antidepressant medication may lead to manic episodes in a subset of patients, leading to more extreme diagnoses, such as bipolar disorder.
"Stressors and life events can intrude" which can lead to the medication no longer working.
"Comorbidities such as substance use disorder," impair effectiveness, indicating that if people find it necessary to self-medicate with other substances, this might diminish the effectiveness of antidepressants.
Many people who improve on antidepressants are experiencing the placebo effect, which wears off over time and might mistakenly be considered developing a "tolerance" to the antidepressant.
Fornaroa explains: "There is a narrow gap between antidepressants and placebo in acute treatment trials, implying that many people who improve while taking antidepressants are placebo responders. In these people, perceived loss of efficacy may be a loss of the placebo effect."
The Oppositional Model
Fornaroa and the other authors provide several biological theories of how antidepressants can induce tolerance or otherwise worsen symptoms. They are generally based on the "oppositional model," which suggests that the brain works in constant adaptation toward equilibrium. That is, as a drug affects neurotransmitter levels, the brain adapts back toward its previous levels.
Patients may be told a now-debunked story of how antidepressants work: someone with depression does not have enough serotonin, and the drugs provide that. However, this does not explain why the drug takes several weeks to begin to "work" for depression. A theory based on the oppositional model is that it is actually reduced serotonin that causes the antidepressant effect.
It is thought that SSRIs can reduce serotonin because when the drug causes increased serotonin levels, the brain adapts by releasing less and less serotonin. Then the brain over-adapts, so that far less serotonin is released than before the medication use. This can also explain the drug-induced adverse effects, as side effects of the brain's over-adaptation to the drug, reducing serotonin below what is necessary.
Biological Explanations for Tolerance Effects
Here are some of the specific biological explanations for these effects, as written by Fornaroa:
Pharmacokinetic: The enzyme known as cytochrome P450 is responsible for breaking down the active ingredients in antidepressants. If it adapts to the presence of the drug and becomes more effective, it can reduce the amount of active drug in the system. This can also be affected by smoking and by other drug interactions.
Pharmacodynamic: The receptors for the neurotransmitters adapt to the presence of the drug over time, and thus the effect of the drug is lessened. For instance, Fornaroa writes that antidepressant drugs cause receptors to enter a feedback loop, "ultimately leading to an impaired balance and function of serotonin receptors."
HPA theory: The drugs over-activate the hypothalamic–pituitary–adrenal axis (HPA), which may "unfavorably affect serotonin receptor functioning."
"Long-term antidepressant actions on the HPA axis may also increase sensitization of stressors, which may affect the likelihood of recurrences." That is, taking an antidepressant makes a person more susceptible to environmental and psychological stress which may lead to worsening depression symptoms.
 Problems with the Research
 The authors mention that the published research on antidepressant medications suffers from several issues when it comes to the depression-inducing effects of the drugs. They find it concerning that researchers cannot agree on terminology, and have vague criteria for what constitutes these effects.
"There are no univocal operational definitions for 'tachyphylaxis' or other tolerance-related phenomena. Hence, concepts such as 'pop-up/out' (response), 'wear-off' (phenomena), 'depressive recurrence during maintenance antidepressant treatment' (DRAT), 'breakthrough' (depression), and 'loss of efficacy' have been used interchangeably and inconsistently in the literature ."
All of these terms are used to indicate that antidepressants have either stopped working or have worsened the symptoms they are intended to treat. Overall, the research on tolerance, sensitization, and drug-induced tardive dysphoria is studied infrequently and poorly, but there is evidence that it affects a large proportion of people who take antidepressants.
 **
The following is the disclosure statement for the authors of this paper:
EV has received grants and served as a consultant, advisor, or CME speaker for the following entities: AB-Biotics, Allergan, AstraZeneca, Bristol-Myers-Squibb, Ferrer, Forest Research Institute, Gedeon Richter, Glaxo-Smith-Kline, Janssen, Lundbeck, Otsuka, Pfizer, Roche, SanofiAventis, Servier, Shire, Sunovion, Takeda, Telefonica, the Brain and Behaviour Foundation, the Spanish Ministry of Science and Innovation (Centro de Investigación Biomédica en Red de Salud Mental), the Seventh European Framework Programme (European Network of Bipolar Research Expert Centres), and the Stanley Medical Research Institute. MB is supported by an NHMRC Senior Principal Research Fellowship (APP1059660) and has received Grant/Research Support from the NIH, Cooperative Research Centre, Simons Autism Foundation, Cancer Council of Victoria, Stanley Medical Research Foundation, MBF, NHMRC, Beyond Blue, Rotary Health, Meat and Livestock Board, Astra Zeneca, Woolworths, Avant and the Harry Windsor Foundation, book royalties from Oxford University Press, Cambridge University Press, Springer Nature and Allen and Unwin, has been a speaker for Astra Zeneca, Lundbeck, Merck and Servier and served as a consultant to Allergan, Astra Zeneca, Bioadvantex, Bionomics, Collaborative Medicinal Development, Grunbiotics, Janssen Cilag, LivaNova, Lundbeck, Merck, Mylan, Otsuka and Servier. The other authors report no conflicts of interest. AdB has received research support from Janssen, Lundbeck, and Otsuka and lecture honoraria for unrestricted CME talks from Chiesi, Lundbeck, Roche, Sunovion, and Takeda; he has served on advisory boards for Eli Lilly, Jansen, Lundbeck, Otsuka, Roche, and Takeda.
****
Fornaroa, M., Anastasiab, A., Novelloa, S., Fuscoa, A., Parianoa, R., De Berardisc, D. . . . Carvalhon, A. F. (2018). The emergence of loss of efficacy during antidepressant drug treatment for major depressive disorder: An integrative review of evidence, mechanisms, and clinical implications. Pharmacological Research. https://doi.org/10.1016/j.phrs.2018.10.025 (Link)