Researcher and former president of the British Psychological Society, Dr. Peter Kinderman, and postdoctoral researcher, Dr. Kate Allsopp have recently published two letters in The Lancet Psychiatry. Both letters, written one year apart, urge clinicians and policymakers to use ICD diagnostic codes that contextualize individuals' distress in social terms rather than codes that frame distress as "disorders" within the person.
Kinderman and Allsopp write:
"It is well known that poverty and social inequity are major determinants of our mental health,1 and the United Nations Special Rapporteur characterizes mental health care not as a crisis of individual conditions, but as a crisis of social obstacles, which hinders individual rights. It is important, therefore, that the circumstances that have given rise to distress should be formally recorded alongside the distress itself."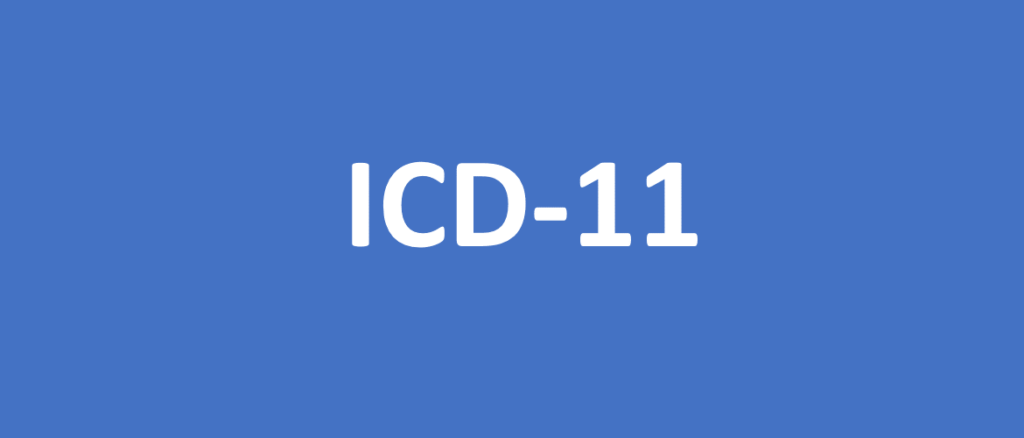 In September of 2017, Kinderman and Allsopp published their first correspondence letter: a proposal for clinicians and policymakers to utilize diagnostic codes that include descriptive information about the context of people's suffering. For example, within the ICD-10 and the DSM-5, there exist numerous diagnostic codes that describe "problems related to family upbringing, and housing and economic problems," they point out. However, these codes are rarely used in favor of more traditional, biomedical understanding of health.
Kinderman and Allsopp proceeded to highlight the connection between poverty, inadequate housing, and insufficient access to food, with later development of "socioemotional behavioral difficulties." Further, they note that the UK Governments reassessment of disability benefits has been linked to an increase of suicides, antidepressant prescriptions, and other mental health-related problems. Yet, the diagnoses provided by clinicians and policymakers tend to reflect individual disorders.
The authors illustrate this contradiction between the evidence and practice as they write:
"Imagine if it were as serious to fail to document extreme poverty as it would be for a clinician to fail to identify severe depression."
Kinderman and Allsopp do not suggest that clinicians attempt to single-handedly eliminate and solve the complexities of social inequity. Rather, they put forth a more feasible alternative that includes shifting diagnostic practice to reflect social determinants of health.
"We do not expect that clinicians should resolve such difficulties; it is not the job of mental health professionals to end poverty. Nevertheless, proper recording of psychosocial ICD and DSM codes in the context of psychiatric diagnoses is imperative because of the close relationship between the two."
In their second letter, published one year later, Kinderman and Allsopp reinforce their original proposal to avoid the medicalization and pathologization of distress. They write:
"Any modern record system will use categorization, but we can, and should, avoid unnecessary pathologization and welcome methods that contribute to better clinical services. With clearer links to social inequity, this strategy would help establish a rights-based approach to care, and service users need not be given a diagnostic label, which many find unhelpful."
They further elaborate on their proposal, addressing the resistance that tends to arise in response to the recommended alternative to mainstream diagnostic codes.
"Despite arguments that traditional biomedical diagnoses ignore the social context and adversities survived by people who later report mental health problems, supporters of diagnosis often suggest it is the only way to plan treatment and access services."
Moreover, unlike other diagnostic alternatives which involve the introduction of a novel or revised classification system (see MIA report), their suggestion is to employ the use of already-existing codes within the ICD-10 and DSM-5. Therefore, the potential to appropriately contextualize one's suffering within their surrounding life context can be effective immediately.
Kinderman elaborated on this point in a recent social media post, following the release of the second letter:
"My colleague, Kate Allsopp, and I have just published this short piece in the Lancet Psychiatry. It outlines how, within the World Health Organisation's ICD-11 (or ICD-10, for that matter) we could move away from pathologizing illness labels and instead use clear, scientific, descriptions of our problems. It's a companion piece to an earlier article explaining how we could – and should – also record the psychosocial adversities that lead to such problems."

"This is important, because a non-diagnostic, non-pathologising, scientific alternative is not only already available, it is actually part of the World Health Organisation's existing system… we can make the change today!"
Other increasingly popular alternatives, such as the Power Threat Meaning framework, offer a clearer departure from traditional diagnostic classification systems (see MIA interview). This offers certain benefits, especially considering that traditional systems struggle to attain reliability and validity.
Kinderman and Allsopp point out that a documented increase in national data of the use of psychosocial diagnostic codes would serve to highlight the impact of psychosocial adversity on health as well as further elucidate the relationship between the two. They conclude their second letter with the following statement:
"To extend, therefore, our earlier recommendation that clinicians use ICD social codes, we further recommend that these phenomenological codes offer a constructive, radical way forwards."
****
Kinderman, P., & Allsopp, K. (2018). Non-diagnostic recording of mental health difficulties in ICD-11. The Lancet Psychiatry, 5(12), 966.
Allsopp, K., & Kinderman, P. (2017). A proposal to introduce formal recording of psychosocial adversities associated with mental health using ICD-10 codes. The Lancet Psychiatry, 4(9), 664-665.