Countless times have I heard that someone has been through a "Hearing Voices training" only to learn that what they actually mean is that they've participated in one of those voice hearing simulations with headphones and recorded voices alternately screaming and whispering in their ears. These things are not equal. In fact, the simulations can be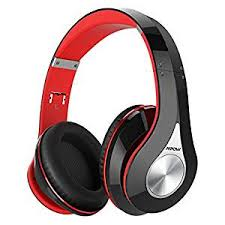 dangerous, especially when done in isolation, or led by people who misguidedly think that headphones ranting words at someone might somehow increase their ability to comprehend.
Voice hearing simulations are meant to increase understanding of and empathy for the experience of those who hear voices on the regular. (See the 'Empathy Initiative' for just one of many examples.) When integrated into much longer trainings that discuss research, alternative perspectives, strategies, and ways that voice hearing can be part of a full life, that can be effective. However, the standard voice hearing simulations circling our nation — the ones that fail to unpack the meaning behind the exercise and discuss its various implications — miss the boat in several ways.
Voice Hearing Simulations are Sensationalism at Their Best
The most sympathetic folks who go through a voice hearing simulation tend to come out of it saying things like, "Wow. That was so hard," or "I don't know how I'd ever get through an actual day like that," perhaps peppered with a few exclamations of "Those poor people!" It paints voice hearing as one of the most intense, disruptive experiences one could possibly have, and basically leaves others with a feeling of, "Oh, now I get why people who hear voices couldn't possibly function right." It pushes pity and a grotesque sort of awe more than understanding.
Voice Hearing Simulations Increase Fear and Hopelessness
About a year ago, I was co-facilitating a Hearing Voices training. Participants were almost entirely people working in peer roles, but not all of them had first-hand voice hearing experience. Now, as a part of that training, we routinely do a voice simulation exercise (though still not the headphone version). At the conclusion of the exercise in that particular round, a training participant spoke up and said, "Now that I've been through that, it's hard to imagine how anyone hearing voices could ever have a job." Fortunately, I was co-training with someone who had the presence of mind to retort something along the lines of, "Well, you are in a training where people who hear voices are not only working, but might just be training you on how to do your job!" Yet, I'll never forget the lesson that comment conveyed: People will think that this sensational presentation of voice hearing at its relative worst represents the full picture of what voice hearing is like in its entirety.
Voice hearing simulations capture the experience of voice hearing at its worst, most frightening moments. The voices bank on catching you off guard. They are designed to be distracting, scary, and mean. Although they are certainly informed by what some voice hearing experiences are like, they represent only a fraction of the truth. They don't do anything to teach how people work through that, the many effective strategies they use, or any of the benefits that some come to find in this way of being in the world. Voice hearing simulations are also very common among so-called sensitivity trainings for police officers, but it's baffling to me why anyone would think that sending hordes of police officers through a training that reinforces the idea that folks who hear voices are completely unable to function or think clearly would somehow make them believe that individuals with this experience are less dangerous. Pity and fear aren't great harbingers of compassion and kindness.
Voice Hearing Simulations are Rooted in the Idea That Voice Hearing is Bad
As aforementioned, voice hearing simulation exercises are designed specifically to make participants feel frightened, overwhelmed, and unable to function. The basis for these exercises seems to be caught up in that false dichotomy that tells us that all that gets labeled 'mental illness' is either 'your fault for being weak and bad' or 'not your fault because you've got an illness over which you are powerless at least some of the time'. I suppose if all we're aiming to do is train cops to understand that people aren't necessarily being willfully combative or ignoring their demands, then that's something (though the news and behavior of police officers at these sorts of trainings suggests its really not much at all). But voice hearing simulation fails miserably at teaching them that voice hearing itself doesn't have to be feared. In fact, many people who hear voices have never sought out help for it, because it wasn't a particularly frightening experience to begin with. In some cultures, voice hearing is the norm not the exception. And even with those for whom voice hearing started out as scary, many have come to a place where their voices help in myriad ways like keeping them company or reminding them of things they forgot.
Not all that we don't understand must be sectioned off and gotten rid of. Not everything that brings up big feelings must be numbed out.
Voice Hearing Simulations Paint Erroneous Pictures That All Voice Hearing Looks the Same Way and Doesn't Change Over Time
For most people, voices change in some way over time. That might mean that the voices themselves change (their tone, their emotion, and/or their message), or it might mean that the recipient of the voice begins to understand things in a different way (e.g., understanding the message behind different words, and therefore being less scared of them, etc.). Often the two go hand-in-hand, and increased understanding and relationship between the voice hearer and the voices they're hearing helps shift the content, too. Yet, voice simulations basically leave people with the impression that the whole experience is static. It teaches people that voices are likely always surprising, scary, and distracting. That moment in time becomes all someone participating in a voice hearing simulation may ever know.
In actuality, the Hearing Voices Movement — from which the most useful 'hearing voices' trainings are generally drawn — has long been talking about the shifting experience of hearing voices with great depth. For example, Hearing Voices Movement co-founder and psychiatrist, Marius Romme (together with Sandra Escher), has written at length about the "three phases" of voice hearing as discovered by research.
These phases include (in brief) the "startling" phase (during which voices tend to be most surprising), the "organizational" phase (during which people come to better understand and make meaning of the experience), and the "stabilization" phase (where balance — often in living with the voices — is regained). This framework is not meant to suggest that these are the only possible three phases, or that they necessarily work in any kind of order, and some feel critical of the phases because of their somewhat medicalized feel and wording. However, whether one resonates with the phases, or continues to reach for something even clearer and true, it's evident that any sort of training that leaves everyone permanently subsisting at "startle" is a problem.
(Check out page 10 of this Australian Hearing Voices publication for more details on this topic.)
Voice Hearing Simulations Perpetuate the Idea That There Is and Can Be No Relationship Between the Voice and Voice Hearer
In reality, when someone hears a voice or sees a vision, it is typically related to their own experience, even if in a highly metaphorical sort of way. Meanwhile, the fact that pre-recorded simulations will be devoid of any personal meaning reinforces the belief that voices are typically meaningless; random misfirings of one's brain. This is an especially problematic belief when one considers the fact that the way a voice hearer often gains a sense of control over a more difficult voice is to make meaning of it.
Similarly, the simulation does nothing to demonstrate the power of building relationship between the voice hearer and the voices they're hearing. While this doesn't work for everyone, many people do develop relationships — often amicable ones — with those voices that felt like they were once disconnected, meaningless ramblings.
I know, I know. Some of you will argue, "These voice simulations, they're better than nothing!" But they're not. Because sometimes "a step in the right direction" lands you in a ditch… usually one dug by people who never had any business attempting to be your guide in the first place. (And no, it doesn't fix it when you develop a voice hearing simulation and then rope a voice hearer into loosely legitimizing it by having them stand at the front of the room in your stead.)
The idea that we can help people genuinely empathize with another person at the expense of any sort of respectful regard for their actual experience is kind of absurd at its root. In fact, if you think about it, that sort of "empathy" often seems to form the foundation for all the worst "diversity" and "sensitivity" trainings (i.e., the vast majority of "diversity" and "sensitivity" trainings) for every marginalized experience known to human kind.
We can do better. In fact, we have done better, although — as systems of oppression tend to work — those with the most marginalized voices remain overshadowed by the behemoths in the field (National Alliance on Mental Illness and so on) in spite of the higher quality and greater validity of what we have to offer.
Clearly we need to start pointing more people in the right direction.
***
Mad in America hosts blogs by a diverse group of writers. These posts are designed to serve as a public forum for a discussion—broadly speaking—of psychiatry and its treatments. The opinions expressed are the writers' own.
***
Mad in America has made some changes to the commenting process. You no longer need to login or create an account on our site to comment. The only information needed is your name, email and comment text. Comments made with an account prior to this change will remain visible on the site.