Editor's note: This post was originally published with the headline "It is Time to Abandon the Search for the Genetic Underpinnings of Depression." A comment by the authors of the study appears below our report.
A new rigorous study, published in the American Journal of Psychiatry, closely examined 18 candidate genes hypothesized to be genetic underpinnings of depression. Despite recent claims that these genetic polymorphisms may serve as reliable biomarkers suitable for identifying later development of "Major Depressive Disorder," the results from this study found no support for this association. Based on these findings, the research team, led by Richard Border and Dr. Matthew Keller in Colorado, call on the field to abandon the idea that depression is genetic.
"In agreement with the recent recommendations of the National Institute of Mental Health Council Workgroup on Genomics, we conclude that it is time for depression research to abandon historical candidate gene and candidate gene-by-environment interaction hypotheses."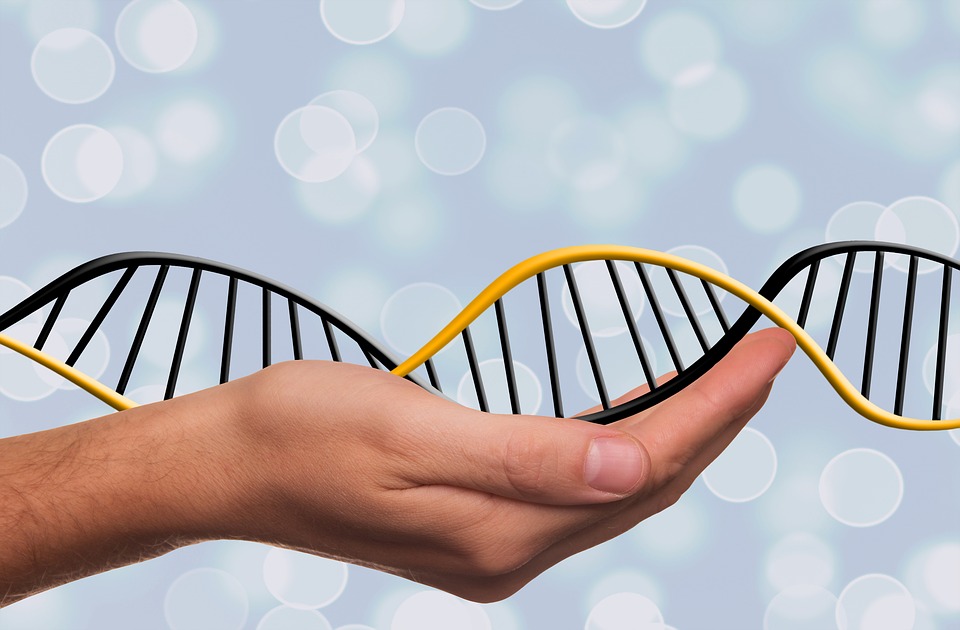 The researchers assert that previous data supporting the association are likely to represent false positive findings:
"The results suggest that early hypotheses about depression candidate genes were incorrect and that the large number of associations reported in the depression candidate gene literature are likely to be false positives."
The researchers are referring here to numerous studies that have reported the promise of genetic biomarkers of depression. To explore this association, previous research has examined the direct effects of gene mutations, the interaction between gene mutations and environmental stressors, and the effects of different kinds of mutations within the same candidate genes.
However, these earlier studies featured small sample sizes and were underpowered. Therefore, although their results indicated an association between genetic variations and depression, this relationship may be a false positive finding.
Many researchers who are skeptical of this association have questioned the validity of these past findings of genetic markers for depression. There are several reasons for this. First, Border and team point to the significant problem posed by underpowered research, particularly in the context of the specific research approach used to identifying mutations across the genome.
"Given the small sample sizes typically employed, candidate gene research has likely been severely underpowered. This, in turn, may suggest that the false discovery rate for the many positive reports in the candidate gene literature is high," the researchers write.

"Consistent with this possibility, targeted, well-powered genetic association studies of depression and other psychiatric phenotypes in large samples have not supported candidate gene hypotheses."
Second, researchers have expressed concerns regarding "incorrect analytic methods and inadequate control" designs. Third, the clinical utility of identifying individual gene mutations is unclear. The authors question the application of claims that gene mutations or the interaction of gene mutations with environmental stressors thought to induce later onset of depressive symptoms might constructively shape clinical interventions.
Finally, and importantly, Border and co-authors report that there has been significant publication bias in this body of literature, especially evidenced by a review of all candidate gene and gene environment interactions between the years of 2000 and 2009.
To adequately investigate the commonly studied candidate genes and their hypothesized association with depression, Border and team employed rigorous research methods. They write:
"The present study is the most comprehensive and well-powered investigation of historical candidate polymorphism and candidate gene hypotheses in depression to date."
They identified 18 commonly studied gene candidates that have appeared across peer-reviewed journals amid claims of their association with depression. They took on a comprehensive and thorough approach that included investigating the genetic mutations and the way they might interact with environmental stressors. An example of an environmental stressor is one's exposure to traumatic events, they explain.
Moreover, Border and colleagues employed a liberal threshold for the cutoff to determine the association and included a wider range of diagnoses that would fall under the depression conceptualization including "lifetime depression," "current" depression, and so on.
They sought to examine whether or not "the large data sets of the whole-genome-data era support any previous depression candidate gene hypotheses." They found little evidence that any observed effect was larger than what would be expected by chance. When examining genetic mutations, all but one appeared associated with depression, using their liberal threshold.
No support for the interaction between genes and environmental stressors to predict depression was found. Interestingly, however, all of the environmental stressors measured were significantly associated with depression. For example, exposure to childhood trauma and recent trauma notably increased one's risk for depression.
"Despite the high statistical power, none of the most highly studied polymorphisms within these genes demonstrated substantial contributions to depression liability," Border and the co-researchers write. "We found no evidence to support moderation of polymorphism effects by exposure to traumatic events or socioeconomic adversity. We also found little evidence to support contributions of other common polymorphisms within these genes to depression liability…"
The findings of this study "stand in stark contrast" to the existing literature on these 18 candidate genes. What sets their study apart is the methodological rigor, including a thorough examination of depression presentations beyond just a singular conceptualization of depression.
"Perhaps most importantly," write the authors, "unlike meta-analyses that use previously published candidate gene findings, our results cannot be affected by selective publication or reporting practices that can inflate type I errors and lead to biased representations of evidence for candidate gene hypotheses."
Given these thorough considerations, they write that "it is extremely unlikely that we failed to detect any true associations between depression phenotypes and these candidate genes. The implication of our study, therefore, is that previous positive main effect or interaction effect findings for these 18 candidate genes with respect to depression were false positives."
They conclude that depression may be far more complicated than originally hoped.
"Our results demonstrate that historical depression candidate gene polymorphisms do not have detectable effects on depression phenotypes. Furthermore, the candidate genes themselves (with the possible exception of DRD2) were no more associated with depression phenotypes than genes chosen at random."
Their confidence in their findings is supported by the recognition that similar evidence has come out of well-powered investigations examining associations with candidate genes and schizophrenia.
Thus, they conclude with the suggestion that research abandon the hypothesis that gene mutations or the interaction between genes and environment is relevant to depression. They write this in the spirit of promoting good science:
"The potential for self-correction is an essential strength of the scientific enterprise; it is with this mechanism in mind that we present these findings."
**
Comment from the study authors:
We are writing to discuss your recent article (madinamerica.com/2019/03/time-abandon-search-genetic-underpinnings-depression) on our paper in the American Journal of Psychiatry (No Support for Historical Candidate Gene or Candidate Gene-by-Interaction Hypotheses for Major Depression Across Multiple Large Samples, doi.org/10.1176/appi.ajp.2018.18070881). We appreciate your interest in our work but are concerned that your post mischaracterizes some of our findings as well as our conclusions. Particularly, we do not "call on the field to abandon the idea that depression is genetic." Rather, we argued in our paper that a particular and increasingly outdated approach to understanding the genetics of depression—called the "candidate gene approach"—has very little evidence to support it.
Like the vast majority of behavioral traits, there are heritable and non-heritable factors that contribute to liability for depression symptoms. In this sense, no behavioral traits are entirely "genetic" or "non-genetic"; nearly all result from a combination of both genetic and environmental factors. An overwhelming abundance of evidence from both family studies and studies examining genome data (e.g., doi.org/10.1176/appi.ajp.157.10.1552 anddoi.org/10.1038/s41588-018-0090-3) supports the existence of heritable factors that partially underlie depression symptomatology. The degree of converging evidence is so strong that there is a near consensus among researchers in psychiatry that genetic factors partially influence depression liability.
Similarly, there is consensus in the field that that there are a great many individual genetic polymorphisms involved in depression liability, each of which has extremely small effects and by no means determine whether any given individual will experience depression symptoms—in other words, there is no one "depression gene", and no combination of "depression genes" that guarantees an individual will develop major depressive disorder. This has been strongly supported by recent work by the Psychiatric Genomics Consortium (doi.org/10.1038/s41588-018-0090-3), and similar well-powered studies will continue to identify variants that contribute to depression symptom liability.
Even 25 years ago, researchers knew that genetic variants would never explain all of the variation in depression liability, but they were optimistic that individual genetic variants with substantial effects could be identified based on biological hypotheses, such as the hypothesis that depression was caused by serotonin deficiencies. Thus, assays were developed to genotype-specific variants in genes known to play a role in such systems—for example, a polymorphism in the SLC6A4 gene involved in the serotonin system. The polymorphisms targeted by these assays, which we refer to in our paper as "candidate genes" or "candidate polymorphisms", were studied with increasing frequency in small samples, with some researchers reporting large effects on depression liability.
Based on the available evidence from well-powered genome-wide association studies (GWAS), where nearly all common polymorphisms in the genome are measured and tested for a relationship with a trait, we now know that it is highly unlikely that such candidate polymorphisms exhibit large effects compared to "non-candidate" (i.e., less commonly studied) polymorphisms. In our paper, we show that these candidate polymorphisms have zero or near-zero effect sizes, making them impossible to reliably assess in sample sizes typical of previous candidate gene studies. Thus, we argue in our paper that previously reported positive candidate gene findings were likely false-positives and incompatible with our modern understanding of the genetic and non-genetic epidemiology of depression. As a result, we urge depression researchers to abandon historic candidate gene hypotheses. Contrary to the article's assertion, we do not urge researchers to abandon searching for the genetic factors that contribute to depression, and we certainly do not believe there are no genetic factors that influence depression liability
We hope you'd be willing to either modify your original post to reflect our point of view, or, alternatively, to include our response. Please let us know if you have any further questions or concerns.
Sincerely,
Richard Border, Luke Evans, Emma Johnson, Matthew Keller
****
Border, R., Johnson, E. C., Evans, L. M., Smolen, A., Berley, N., Sullivan, P. F., & Keller, M. C. (2019). No Support for Historical Candidate Gene or Candidate Gene-by-Interaction Hypotheses for Major Depression Across Multiple Large Samples. American Journal of Psychiatry, appi-ajp. https://doi.org/10.1176/appi.ajp.2018.18070881