New qualitative research on the experiences of children, ages 6 to 12, attending a daytime youth psychiatric facility in Canada examines the coercive control measures and crisis management techniques utilized by nursing staff. The study authors, led by Marjorie Montreuil from the School of Nursing at McGill University, argue that the behavioral approach used by staff, combined with the prevalent view of children as "incomplete," led to the increased use of coercive and controlling measures, such as physical restraint and seclusion. They write:
"The examination of the institutional norms, structures, and practices in a child mental health setting, combined with an analysis of the moral experience of children and staff members, sheds light on important ethical issues related to childhood and mental health."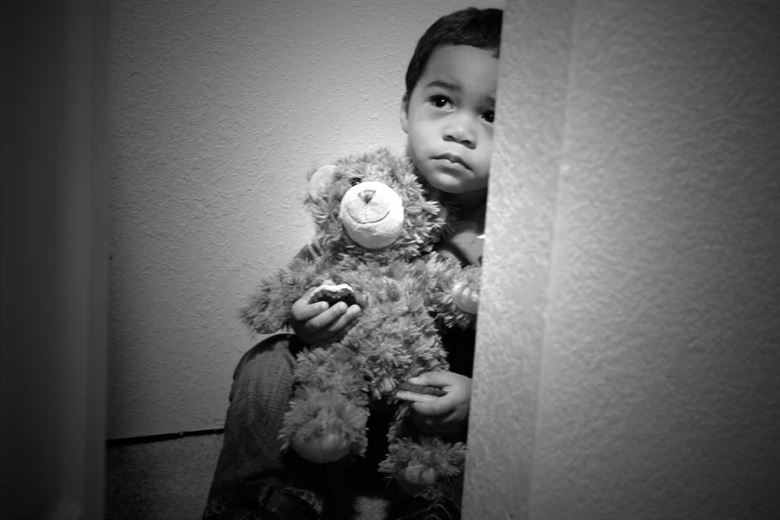 Psychiatric patients are at high risk of coercive medical practices that violate patient's rights. Procedures such as involuntary hospitalization, forced or intramuscular medication, physical restraint, and seclusion are often defended as "clinically necessary" and can be court-ordered. Critics and service-users have frequently opposed coercive practices, pointing to the potentially traumatic consequences, and have called for the development of rights-based alternatives. Also, service-users carrying multiple marginalized identities, such as immigrants, refugees, and visible minority groups, are at an even greater risk for medical coercion.
Previous research also tells us that this risk of coercion is even higher in adolescent mental health care settings. In an attempt to investigate how staff and children ethically understand said these practices, Montreuil and her colleagues sought to explore and document the agreed-upon moral norms that are used to justify the dehumanization of children in psychiatric practice.
Using philosopher and fellow Canadian Charles Taylor's understanding of identity as it relates to the social and local imaginary—the resource we refer to, to better understand the world around us—Montreuil analyzed the narrative experiences of both the staff and the children alike.
The researchers utilized a focused ethnographic methodology and a participatory research framework to examine the complex local imaginary of the mental health care setting. The three main methods used were participant observation, interviews with key informants, and documentation review.
The coercive measures used in this setting, in alignment with local legislation, were seclusion and human restraint. Seclusion, in this case, involves a child being placed in a 2-by-1-meter room with concrete walls, a small window, and a twin bed lying against the wall. Human restraint is exemplified by the nursing staff grabbing the child, so they cannot move their arms or their legs, often carrying or holding them to the seclusion room. These measures are often implemented because of an aggressive outburst.
Despite the availability of alternative methods for responding to outbursts, "all staff members shared [that] they were acting in the child's best interests," and "emphasized there were different normative implications expected of children because they are children."
However, it is this kind of rationalization that Montreuil and her fellow investigators argue fosters an environment that condones what would, typically, be considered morally impermissible coercive action.
The researchers found that the staff viewed the children in the setting as not yet capable of utilizing rational thinking or socialization skills. Therefore, they claimed it must be the children's best interest for the staff to use coercive crisis management interventions, as this will prepare the children for future participation in society.
The staff members, who considered themselves authority figures, describe the use of control measures as an effective way to decrease the frequency and duration of disruptive disorders and aggressive outbursts. They all shared a concern that without a uniform authoritative approach, they might lose control of certain situations that involve more than just one child.
But, some of the children saw it differently—some saw it as a punishment. One child reported after he was carried, screaming, from one room to the seclusion room:
"They get me for things I didn't do."
However, a few children also reported that the staff members are not just rule enforcers, but playmates, educators, and caregivers.
Montreuil's qualitative data collection reveals that many children found the consequences of their actions unfitting or harmful. One boy argued that sitting at a "think desk" makes him depressed. However, the staff was often not open to such feedback from the children, which may lead to detrimental consequences within a mental health care setting.
The researchers sought to understand and humanize the children by asking them what they would consider most helpful in a crisis; the children emphasized relationship-building and productive conversations over the commonly used control measures.
The study suggests, however, that as long as the staff understands children as lacking rational thinking and socialization skills, the institutional norms of physical restraint, seclusion, and overbearing authority will remain, making it difficult for any alternative, especially one brought up by a child, to be taken seriously.
****
Montreuil, M., Thibeault, C., McHarg, L., and Carnevale, F. A. (2020). Moral Experiences of Crisis Management in a Child Mental Health Setting: A Participatory Hermeneutic Ethnographic Study. Culture, Medicine, and Psychiatry, 44(1), 80-109. (Link)