A recent study published in Psychological Medicine explores the potential effects of early, chronic, and heavy cannabis use. The authors examine the relationship between heavy use of cannabis and psychosis-related psychological phenomena, as well as cognitive dysfunction.
Comparing statistical data between "case" and "control" groups, for heavy cannabis users, they found significantly increased presence of psychosis-related phenomena and significantly reduced cognitive functioning across several subdomains. Limitations in the diversity of the sample, among other issues, point to the need for further research.
"Cannabis is one of the most commonly used psychoactive substances worldwide. In some areas studied, over the past two decades, there have been significant changes in the patterns of cannabis use characterized by increased prevalence of use among adults, decreased perception of harm among adolescents, and unintended prenatal and childhood exposure," write the authors.
"Despite a decline in the perceived harm of cannabis, several adverse health consequences, including neuropsychiatric sequelae, have been linked to regular and heavy cannabis use. The rapidly evolving landscape of cannabis use in the background of changing medical and recreational marijuana laws necessitates clarifying the existing uncertainties regarding the causal impact of cannabis exposure on these adverse health outcomes."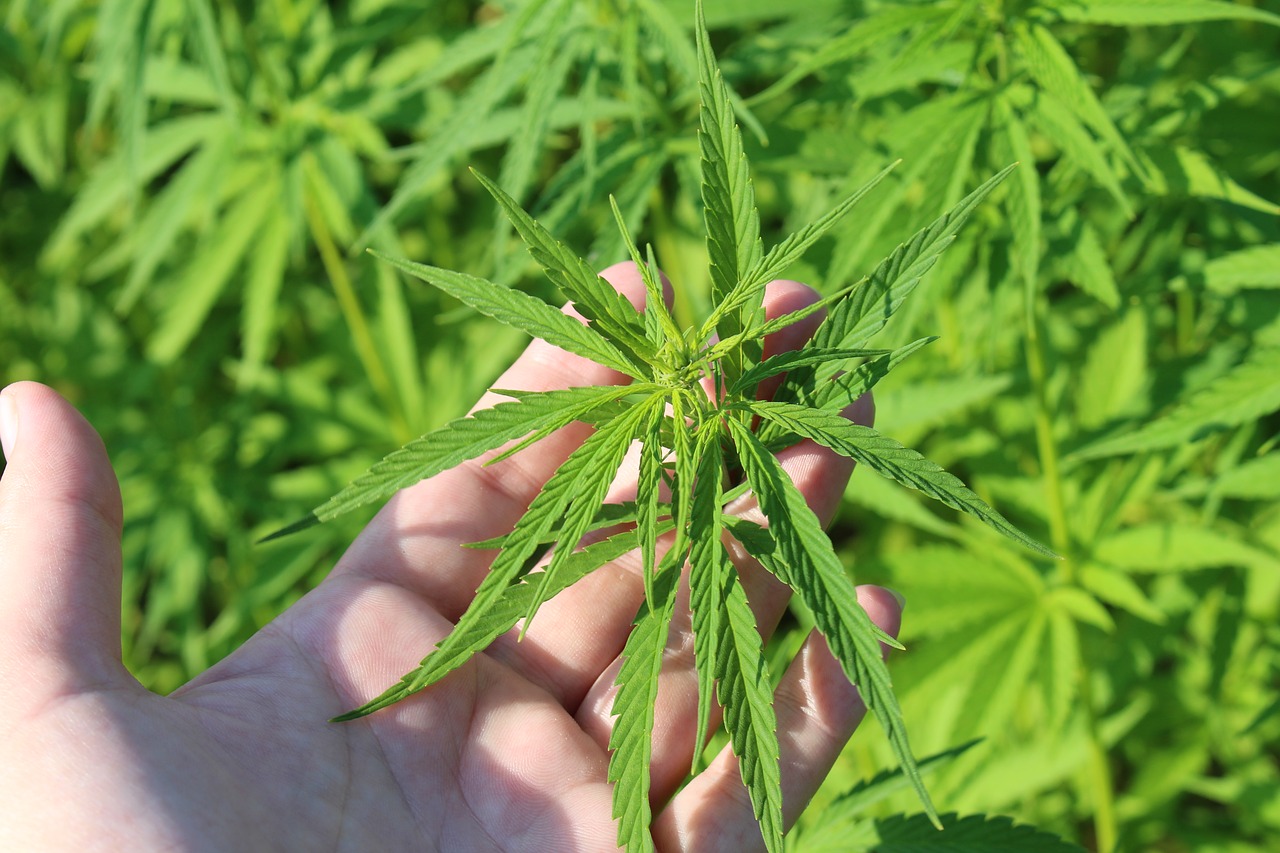 Previous research has found associations between marijuana use and the onset of psychosis, as well as other conditions, like depressive and anxiety symptoms. Some have pointed out, of course, that dosage and patterns of use are important factors here, complicating the issue of marijuana or cannabis being inherently dangerous. Individuals vary in their response to marijuana, with some being more prone to heavy, habitual use. Additionally, not all research has confirmed these associations, although negative studies have been critiqued.
The current study looks to understand the psychological effects of heavy, chronic, and early cannabis use. In particular, the researchers were interested in potential links to psychosis-related phenomena as well as cognitive effects related to memory, attention et al. The authors state that previous research into these relationships has been marred by insufficient attention paid to comorbid, potentially confounding factors, such as multi-drug exposure, initial age of use, duration of exposure, and more.
Attempting to control for these variables, the researchers studied a specific community of people "forbidden from using other substances, including tobacco and alcohol." This community uses cannabis for purposes of "enlightenment, social bonding, medicinal uses, and rituals." Use begins early for community members, sometimes in utero, and is both "heavy" and "chronic."
The study's participants were mostly of African ancestry, English-speaking, and were spread out geographically within the country where the study was performed. A control group was recruited with similar demographics related to education, age, gender, and ethnicity. The participants varied in their occupation, and most were male—14 of 15 in the case of the sample, 10 out of 12 in the control group.
Various psychometric scales were used to gather data, such as the Scale Assessing Lifetime Cannabis Use (SALCU), the Schizotypal Personality Questionnaire (SPQ), and several batteries to measure cognitive functioning. These data were analyzed statistically using SPSS.
10 out of 15 participants in the cannabis-smoking group reported initiating use before age 18. The same number reported smoking cannabis every day for the previous month, while the remaining 5 reported smoking most days.
Their mean score on the Schizotypal Personality Questionnaire (SPQ) measuring psychosis-related phenomena was 24, compared to 13 for the control group. This was a statistically significant finding (p = .03). Specifically, the "case" group exhibited "odd beliefs, and magical thinking, unusual perceptual experience, and odd and eccentric behavior" according to the scale.
In terms of cognitive functioning, the case group performed worse than the control group on all measures:
"[…] moderate to large effect sizes for between-group differences were noted in the Detection Test (attention), Identification Test (psychomotor speed), One Back Test (working memory), Set Shifting Test (cognitive flexibility), Chase Test (visuospatial processing), and Shopping List Test (memory)."
Similar effects were found for verbal learning and total immediate recall, while no differences emerged for delayed recall.
Adding to the evidence, the study's authors included data from 3 of the case group members' siblings, hoping to control for confounding variables such as genes, upbringing, socioeconomic status, nutrition, and more. They found that case group members scored higher on the SPQ measure than their siblings, while the siblings' scores were statistically similar to control group scores.
Likewise, the siblings performed better on verbal memory and attention tests.
The authors do caution in the discussion section, however, that only a "small minority" of those exposed to cannabis appear to develop psychosis. In addition, the psychological phenomena measured by the SQP questionnaire do not necessarily suggest full-blown psychosis and/or schizophrenia.
The authors note several further limitations to the study results.
Because the research was primarily cross-sectional rather than longitudinal, it is impossible to conclusively determine whether cannabis was the cause of these psychological differences or whether they pre-existed the long-term, heavy use of cannabis.
Limited longitudinal testing was done twice, 6 years apart, which confirmed previous findings, but only 4 participants were involved in these later tests.
The authors also state that the unique (and small) sample size used in the study—97% of participants were of "partial or total African descent," and most were male—makes generalizing to other populations difficult.
The authors conclude, suggesting the need for further research:
"The findings of this study suggest that early, chronic, heavy, and, importantly, isolated cannabis exposure is associated with attenuated psychosis symptoms and cognitive dysfunction. The findings in this unique but small sample warrant replication in a larger and longitudinal study of this or a similar population to more fully understand the cognitive and behavioral effects of chronic, heavy, early cannabinoid exposure without the confounding effects of other drugs."
****
D'Souza, D. C., Ganesh, S., Cortes-Briones, J., Campbell, M. H., & Emmanuel, M. K. (October 01, 2020). Characterizing psychosis-relevant phenomena and cognitive function in a unique population with isolated, chronic, and very heavy cannabis exposure. Psychological Medicine, 50(14), 2452-2459. (Link)