A new study published in Administration and Policy in Mental Health and Mental Health Services Research explores the two-way relationship between debt and common mental disorders (CMDs). On examining Netherlands' adult population, the authors found the more difficult a debt was to pay off, the higher the likelihood of onset of CMDs.
The study was led by Margreet Ten Have of The Netherland Institute of Mental Health and Addiction. The authors write:
"Increasing levels of difficulty in repaying debts predicted onset of CMD at follow-up in those without 12-month CMD at baseline and persistence of CMD at follow-up in those with 12-month CMD at baseline."
They insist that to help patients with appropriate interventions, mental health professionals and debt counselors should pay attention to patients' mental health status and debt.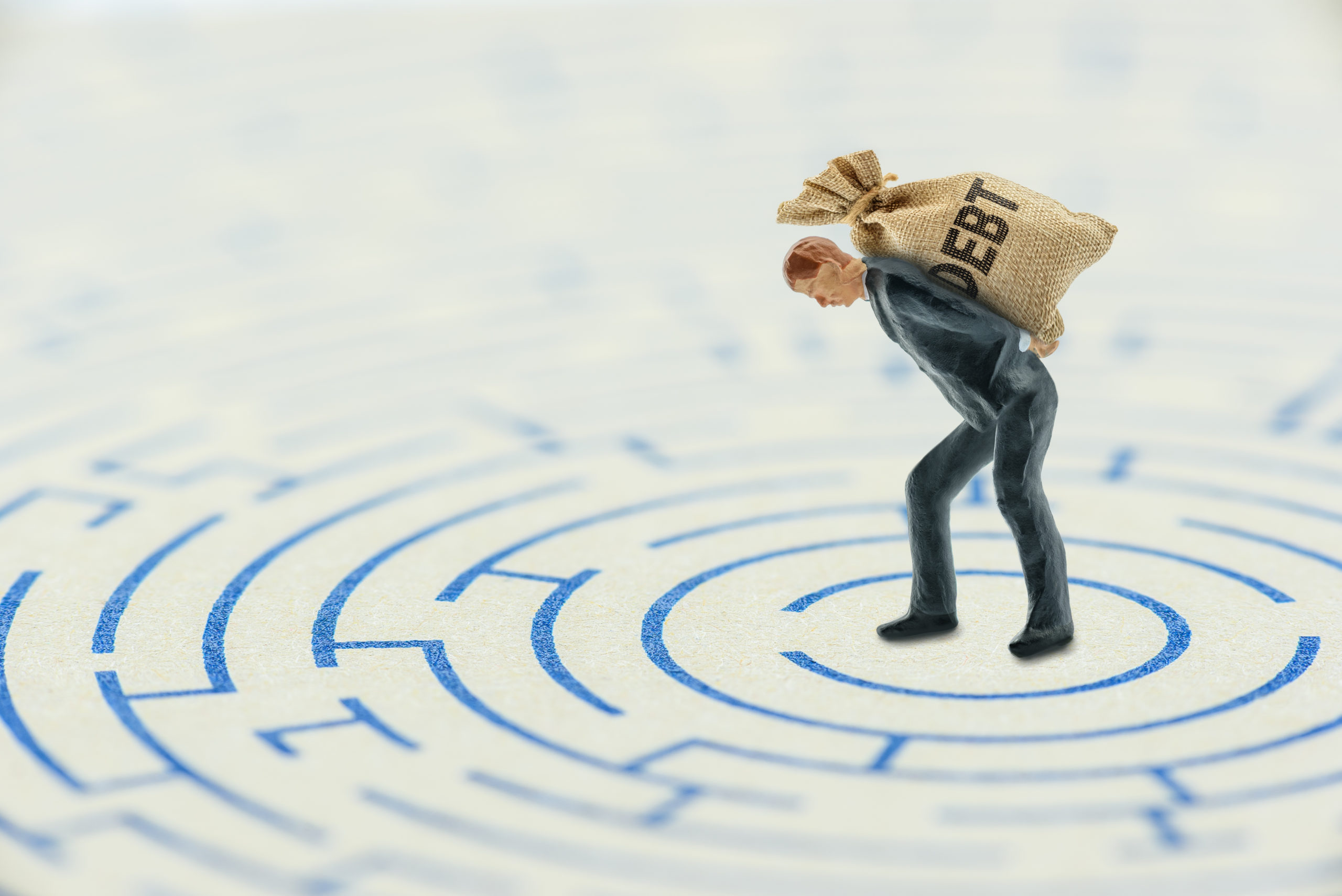 Recent research has repeatedly shown that there is a strong relationship between structural determinants and mental health. Several factors are associated with either initiating or worsening psychological distress.
Prominent psychologists are beginning to see how poverty affects mental health, so much so that psychotherapy is not only inaccessible to the poor but also less effective for them. An older study from Sweden and a more recent one from Kenya found that financial help reduces mental distress more than brief psychotherapy.
Similarly, other structural determinants such as gender based-violence and racism can also significantly impact mental well-being. Repeated exposure to racism increases the chances of people reporting mental disorders. The export of Psy-disciplines through the Global Mental Health Movement has similarly been criticized for racist and colonial assumptions. Both socioeconomic status and race influence what diagnosis a person receives when they see a mental health professional.
Debt is a huge structural determinant that unequally burdens the less privileged. Thus, this study comes when increasing attention is being paid to external factors behind "mental illness." The authors note that there has been increasing income inequality in the last few decades, and a significant number of people face difficulties in paying off their debts.
The current study examines the bi-directional relationship between CMDs and debt in the Netherlands. Data was gathered from the Netherlands Mental Health Survey and Incidence Study-2. Adults between 18-64 were first interviewed (T0) between 2007 to 2009. The first follow-up was conducted 3 years later (T1), and then a second follow-up another three years later (T2). For this study, only data from T1 and T2 about both debt and common mental disorders (CMDs) was used.
Respondents were asked about debts they incurred in the last 12 months, such as rent, mortgage, utilities, tax, loans, credit card payments, and mail-order payments. They were also asked how difficult it was to repay that debt and were eventually sorted into 4 groups: no debts, easy to pay back, difficult to pay back, and very difficult to pay back debts.
They were then asked whether, in the last 12 months before the interview, they met any of the criteria for CMDs (mood disorders, anxiety disorders, substance abuse).
Statistical analyses were used to find whether difficulty in paying one's debt at T1 (compared to no debt at T1) predicted the beginning or continuation of CMD at T2. Similarly, they studied whether being diagnosed with a CMD at T1 (compared to no CMD at T1) predicted onset or continuation of difficulty in paying back debt at T2, which was the second follow-up. They found:
"Of the sub-cohort of respondents without a 12-month CMD at baseline, 10.9% had debts, and 4.3% experienced difficulty in paying back their debts. At follow-up, 9.0% of this sub-cohort developed a 12-month CMD."
In other words, many participants who at T1 were having difficulty with debt but had no CMD had developed a CMD by T2, which was three years later. Moreover, the authors note that as the difficulty of repaying debt increased, the chances of onset of a CMD three years later also increased; people with the hardest time repaying debt had a 3-5 times higher chance of developing CMD.
Not only onset but the persistence or continuation of CMDs was also predicted by the level of difficulty in repaying debt. Similar studies have shown that educational debt has a significant impact on the mental health of students.
The relationship was partly bi-directional. The authors write:
"10.9% had a 12-month CMD. At 3-year follow-up, 8.2% of this sub-cohort developed debts; 4.7% reported the debts were easy to pay off, and 3.5% that they were (very) difficult to pay off."
The authors note that having a CMD was not associated with the onset of new debts, but it was associated with making existing debts difficult to pay. The persistence of debt between T1 and T2 was better predicted by a mood or an anxiety disorder, but not a substance abuse disorder.
The authors write that these results strengthen the social causation hypothesis of mental disorders instead of the social selection hypothesis. They note that numerous factors could account for why debt predicts poor mental health; these include sleep disturbance, the stigma of debt and mental illness, stress, worrying about failures, poor health-related behaviors, weakened immune system, feeling lack of control, etc.
Given that general practitioners (GPs) are usually first to see people with CMDs, they must be aware of this relation between financial debt and mental health to guide them towards appropriate interventions. This might include guiding some patients towards debt counseling. The authors write:
"… there are recommended actions a psychiatrist could take, including discussing debts and budgeting, providing strategies to cope with pressure from creditors and anxiety, shame, and stigma, to face fears, and assess mental capacity to make financial decisions, raise awareness of personal strengths and weaknesses (e.g., impulse control), and discuss personal goal setting (e.g., daily routines and exercise), which may all help reduce debts and related stress."
Their recommendations are in line with criticisms that have accused the medical community of medicalizing poverty and ignoring how systemic factors such as economic recessions can lead to unemployment, debt, and uncertainty and contribute to mental health problems.
****
Ten Have, M., Tuithof, M., Van Dorsselaer, S., De Beurs, D., Jeronimus, B., De Jonge, P., & De Graaf, R. (2021). The Bidirectional Relationship Between Debts and Common Mental Disorders: Results of a longitudinal Population-Based Study. Administration and Policy in Mental Health and Mental Health Services Research, 1-11. (Link)