Unlike many, I entered psychiatry of my own free will. I started out with a "soft" diagnosis. One of the worried well. No legal history or drug abuse.
I was squeaky clean and not into partying. Even the wholesome kind of parties at the religious college I attended wore me out.
Smart as I was, I lacked social skills. It was not that I couldn't figure them out, but I was so painfully self-conscious I would freeze in a group of more than one or two unless they were really well-known to me.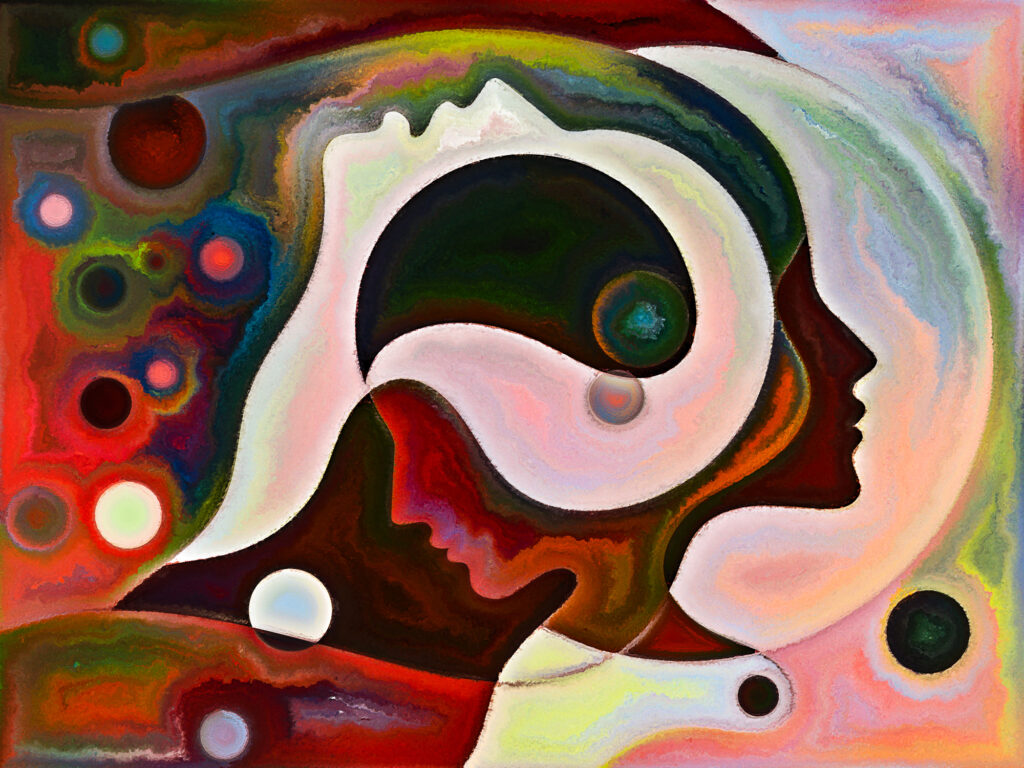 My dad was a preacher and due to the way our church is set up, with no bishop or other headquarters, he was frequently unemployed. Between ministries for up to nine months at a time.
Twice during my childhood (at nine and fourteen) we had to move in with relatives for long periods of time because certain people got offended at petty things Dad did or failed to do. Looking back, I realize this was irrational. But in my early teens that was not apparent.
My father had done certain things to unwittingly offend an elder's wife. She had taught me piano and been a sort of friend. Almost a mentor I had admired.
Her husband was an elder. She persuaded him to win over the other church leaders and force my dad—and the rest of us—out.
The whole thing felt like a personal rejection on the deepest level. After relocating, I resented having to start over from scratch in my sophomore year and make new friends again. So I just didn't bother.
I felt that I was defective and wrong at the very core of my being. Ugly as I felt my body to be, I also worried that I was crazy or morally depraved.
Even as a child I had imbibed the notion that how we look to others is more important than anything. What lies underneath is of little or no importance. This led to a sense of disconnection. Feeling like I was two people or playing a role when I went about my daily life. My thoughts often didn't match the world around me.
Certain thoughts of doing bad things came to me. They brought me no pleasure or temptation. On the contrary, they tormented me. This made me more nervous to be around people as the unacceptable images and words swirling through my head grew so strong I feared they would reveal themselves despite my best efforts.
As a freshman I went to see "Dr. Manson," a psychiatrist. He prescribed me a tiny amount of a neuroleptic which took the edge off my nerves. I disliked the flattening of all positive emotions. But I was no longer afraid of others. So my social life improved.
In 1994, the fall of my junior year, I realized the drug was wearing off. My intrusive thoughts were worse than ever and my social phobia had returned threefold.
I returned to Dr. Manson, begging for help with thoughts that troubled me but wouldn't go away. He wrote me a prescription for an SSRI called Anafranil. This medicine could work wonders, he said, and would make my obsessive thoughts go away.
How I Regretted Psychiatry
Exactly the opposite happened. Worst of all, I could not sleep while on Anafranil.
We called Dr. Manson repeatedly. He kept telling my mom that Anafranil (he had bragged about the miracle drug's newness) never had that effect on anyone. It never caused insomnia for three weeks, nervousness, or hallucinations. He seemed to take my suffering while on the pills personally and responded defensively to my complaints.
Finally I asked to be admitted to the psychiatric ward of the nearest hospital. Dr. Manson assured my mother that "Those pills never have that effect on anyone. Rachel must have Classic Schizophrenia instead." Eager to cover his behind, perhaps, he got me admitted immediately despite my failure to pass the emergency test (thinking of hurting self or others).
The psychiatrist who treated me in the ward labeled me "schizoaffective." He said I didn't exhibit the proper characteristics of a schizophrenic.
They treated me with mega doses of Haldol. This gave me horrible spasms and at least one mini seizure a day as long as I was on it.
Things only got worse after my release. My seizures terrified those around me and our dorm mom blamed them on my refusal to take my medicine as prescribed. Doctors knew everything, to her way of thinking, and the only reason for my suffering must be my steadfast refusal to take my "meds."
I got kicked off campus and my parents moved. So I left the college where I had been making a few friends. But I didn't keep in touch with them, because of the shame I felt at who I was and what I now qualified as. One of the subhuman monsters who commit violent crimes on TV shows and movies, then some expert shows up and says, "The illness made them do it."
I loathed myself more than ever. My parents hated having me with them, but there was nowhere else to go. I couldn't hold down a job since my social and hygiene skills both had plummeted under all those "safe and effective treatments."
Eventually I realized the drugs were safe and effective—for those prescribing them. Shrinks can never be sued for malpractice since it's "standard care" even if they kill you. And the drugs and neurosurgery are effective at making them wealthy. While driving the people they help, either through trickery or brute force, into lives as social outcasts. Suffering poverty and ill health before dying 25 or 30 years ahead of time.
Why did I take my pills religiously? I believed I had a moral obligation to do so. Repeatedly I was told that the real reason the "mentally ill" hurt people (Ted Bundy, Susan Smith, Andrea Yates, etc.) is lack of medicine to keep their brain chemicals in check.
I feared turning into a Ms. Hyde and harming others. Especially those I loved, despite the emotional deadening caused by the treatments.
While the drugs did little if anything, long term, to numb feelings such as jealousy, envy, anger, fear, or hatred, they were good at destroying my capacity for happiness, joy, empathy, love or even sorrow. They destroyed my ability to enjoy life's finer pleasures, such as music, poetry, walking in the countryside, natural or artistic beauty, and conversations with friends. But coarse pleasures such as eating, napping, stimulants, and certain kinds of touch remained. The pleasures animals can also enjoy.
How I Escaped Psychiatry's System
I was frustrated that my alleged illness made it impossible to marry and have a family as I had always hoped I would since I was a child. While internet dating did not work at helping me find anyone, I did meet a man who told me about the works of William Glasser.
We were in a used bookstore together and Bob showed me a copy of Warning: Psychiatry is Bad for Your Mental Health. I bought it for a dollar and read and reread it.
It wasn't my fault that the "medications" weren't helping. They were mind-altering drugs, no better than the kind you can pick up off the street. The shrinks had been lying to me. Just like the counselors, nurses, social workers, and mommies who run NAMI.
My escape from psychiatry was far from dramatic. I relocated to where my parents had retired. I knew better than to throw away my pills all at once. I saw a GP for my prescriptions. As far as emotional support, I had two sessions with Will Hall (great counselor) and joined SurvivingAntidepressants.org.
It took me well over a year to taper off my SSRI. The other drugs in my cocktail gave me few problems. I was very ill with autoimmune issues during my withdrawal and the following year.
I'm very angry about the lies I was told. That I was intrinsically defective due to bad DNA and neurochemistry. That my only chance of becoming a healthy, happy member of society was to mindlessly consume whatever drugs my dealer—sorry, doctor—foisted on me. Just the opposite happened, which makes sense in light of the fact that they only helped me become a drug addict. By calling it "medicine" needed to fix the brain they had damaged to begin with.
I have been damaged in every way (socially, financially, emotionally, physically) with no legal recourse possible.
Twenty-five years of my life have been stolen. I can never get them back.
The "experts" tricked me into violating my conscience. I never would have agreed to take mind-altering drugs if they had not constantly assured me with lies that their drugs were "just like insulin for diabetes." (Just like corn syrup for diabetes would be a fitter analogy.)
Live and learn. I have forgiven those responsible. Meaning I won't seek out revenge if I ever have the chance. But I won't lie and say they helped me when they deceived and injured me.
I have also beaten myself up for my stupidity. But that is also a dead end. As is being consumed with regret for the life I might have had.
So I choose gratitude for what I now have. What was taken but restored. My heart beats normally once more. I can enjoy music and the beauty of the natural world again. I have written two novels over the past year and have taken up drawing again.
Best of all, I can feel the full weight of love, sorrow, joy, happiness, and empathy again. The things that make life worth living. I found a small church where I am loved unconditionally and my family members find me easier to get along with.
Suddenly I find I can pick up social cues and nuances with ease. I always was hypersensitive to that, but got like a deer in the headlights after those negative experiences.
Most of all I take consolation in my faith. The shrinks did not care how much they ruined my life. They only cared about their money. However, I believe that what I have experienced will work out for good in the end.
***
Mad in America hosts blogs by a diverse group of writers. These posts are designed to serve as a public forum for a discussion—broadly speaking—of psychiatry and its treatments. The opinions expressed are the writers' own.
***
Mad in America has made some changes to the commenting process. You no longer need to login or create an account on our site to comment. The only information needed is your name, email and comment text. Comments made with an account prior to this change will remain visible on the site.