Dear Team Globe,
Thank you for publishing my editorial, 'We're Missing the real story on mental health' on August 12th. I've gotten good response, and heard from multiple people both in and out-of-state that the article is circulating widely. But, I see we're back to business as usual now.
You seem keen on continuing your trend of sensationalized storytelling without even a word of warning to your audience of the gruesome details to which they are about to be exposed. Fair enough. I suppose they should know what to expect by now.
Nonetheless, as I attempt to follow your dramatic lead, I'm choosing to buck your trend and let my readers know that heavy material and talk of violence lie ahead.
——————–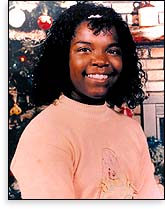 Roshelle Clayborne was only 16.
She was only 16 when a man grabbed her and slammed her face into the ground one hot summer day in August. As he held her down, he (and seven others in the vicinity) ignored her pleas for help as she gasped that she could not breathe and begged to be let go. Her attacker then injected her with a drug-filled syringe to knock her out. She lay there with blood trickling from her mouth and in a puddle of her own urine, having lost control of all of her bodily functions. With the help of his friends, her attacker then rolled her limp body in a blanket and left her for dead in an empty room.
No one ever saw her alive again.
Charlene Miles was Roshelle's grandmother and legal guardian. Roshelle had been struggling, and Charlene had no money or health insurance, so she'd signed her granddaughter over as a ward of the state in order to access treatment. Roshelle then found herself at Laurel Ridge (a psychiatric facility in San Antonio, Texas). The man who held her down was a staff person at the hospital, as were the seven others who were present. The drug with which she was injected was Thorazine, known as the 'chemical straightjacket.' The space where she was left to die was a seclusion room.
Seven months after arriving at Laurel Ridge, Roshelle had written to her grandmother saying that she feared she would die in that facility.
She was only 16.
——————–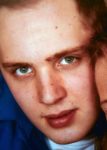 The Globe is right. The mental health system is broken. So are the child welfare and criminal justice systems, and so many others. It was certainly broken in 1997 when Roshelle Claiborne died in Texas. Just like it was broken when Joshua Messier was killed during a restraint at Bridgewater State Hospital in Massachusetts in 2014, showing signs of having been beaten (including bleeding on his brain), or when Amber Mace died in her sleep at Pembroke Psychiatric Hospital (also in Massachusetts) allegedly due to prescribed drug interactions just a few months back. And. So. Many. Others. This is not new. (Please note: Unlike the Globe, I am unable to publish the pictures of those responsible for perpetrating these acts, because people who commit such violence while working in the system are so often protected.)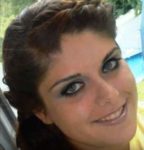 The Globe paints a picture (in the vivid way that they so love to do) that pins the system's decline primarily on budgetary issues, but there is more than one way for a system to be 'broken.' In fact, where the Globe goes most wrong in their latest piece, 'Community Care,' is in their failure to adequately recognize that the system has always been broken in one way or another in this country. (This begs the question of whether or not there's even such thing as fixing what has never been 'unbroke.')
Even in the apparently Globe-glorified early days of Westborough State Hospital when fresh food and farm work were reportedly the standard of care, there were still largely over looked issues such as forced labor and involuntary 'bed rest.' Whether we're talking about barbaric 'treatments' of the past (or those that we will come to recognize as barbaric some day in the future), outright abuses, squalid conditions, or the lack of access to any support at all… It all screams 'wrong.' And, while Team Globe gives brief recognition to the hardest to ignore offenses revealed in films like 'Titicut Follies,' they never quite seem to make the logical leap to the fact that what (and not just how much) is being provided by the mental health system is most important of all.
Now, I'm not going to argue that the Massachusetts system isn't worse for its ongoing loss of funds, and the Globe did a reasonably good job of detailing its downward financial spiral. But, let's say a chunk of new money manifested tomorrow. To what end would it be used, and would the system truly be any less broken as a result?
——————–
It was November 1960 when Dorothy – feeling sad and lonely after a break up with a boyfriend – took a small overdose that led her parents to bring her to the Massachusetts General Emergency Room where she was quickly admitted. Then, on December 4, 1960, Dorothy was driven to Baldpate Hospital in Georgetown where she would remain for five months.
While there, Dorothy and her three roommates were subjected to insulin coma/electroshock therapy five days a week for eight weeks. Each morning, they were lined up side-by-side in their beds. The first step involved a nurse injecting them with insulin. After that – and before each girl had descended into a coma – the shock came next.
"I can still see him walking through the door to our bare hospital-green room, his face grey-white in color, and his black suit and black shoes.  He carried all his equipment in a small black suitcase in one hand, this man of death and destruction. He set up his machine behind our heads, one by one. Curled up beneath our sheets, heads covered, as though seeking womb-like protection, we were – as they peeled the sheets off of us, forcing us onto our backs – bare and open and vulnerable.  I was second in the line-up.
Before being turned, I would often peek out from a small secret opening in my sheet to see what they were doing to Susan, the first to receive the treatment.  I would force myself to watch as if it might prepare me in some way.  And when she would shake violently all over, my eyes would close.  I could no longer watch.  I would shiver beneath my sheet in fear. And then they would come to me."
But Dorothy nonetheless considers herself one of the lucky ones. Because one early morning in 1961, Susan was given more insulin than she was able to tolerate, and when she went to sleep… she never woke up again.
She was only seventeen.
——————–
All this occurred during what the Globe reports as being not far off the height of state funding for inpatient beds. So, what gives? Is the main problem truly state dollars? In fairness, the Globe does seem to emphasize one other pesky interference with improved treatment: Those darn things called 'rights'
Interestingly, Scott Allen (editor for the Spotlight team) swore without hesitation that the Globe was not endorsing Involuntary Outpatient Commitment (IOC – otherwise known as 'AOT' or 'Assisted Outpatient Treatment') when he spoke with a group of organizers outside of the their offices at the 'People's Spotlight' vigil and protest on August 1 in Dorchester. This statement came after the group stated its demands, one of which was that the Globe retract its support for such involuntary measures.
But, apparently either Allen was being dishonest with us or someone on his crew was being less than upfront with him, because the mocking, pro-IOC tone of the following statement is hard to miss:
"Unlike nearly every other state, Massachusetts has refused to adopt a so-called assisted outpatient treatment law allowing court-ordered treatment for people with severe mental illness. Opponents fear it would be misused, forcing treatment on people whose behavior is merely disruptive or inconvenient, not dangerous. The civil rights imperative also provided convenient cover for leaders in Massachusetts and elsewhere who were shutting down mental health facilities mostly as a way to save money."
Language like 'convenient cover' is not the tone of the neutrally positioned. Additionally, the solitary objection listed above fails to fairly represent several of the opposition's most substantial issues with IOC. These include that it has been shown to be used in a racially discriminatory fashion and that it basically amounts to 'probation' before a crime has been committed. It also includes the small fact that it simply does not appear to work (at least in part because it is blindly forcing people into treatments that do not consistently work, and sometimes make things worse).
The message is clear: The Spotlight team (or at least, Scott Helman, the primary author of this particular edition) is calling out state leadership as fools for not buying in. Meanwhile, I'm left wondering how the Globe continues to get away with this game so unchecked.
Their bizarre statistical methods are as blatantly inaccurate as the series' title is dramatic, yet they appear free to repeat their loose excuse for factual findings in every single article.
They consistently cite the Treatment Advocacy Center (TAC – the country's leading IOC pusher with Massachusetts squarely in its sights) as one of their primary sources, yet claim there is no relationship with or bias toward the TAC messaging campaign.
They misrepresent the voice of those who disagree, and seem hell-bent on avoiding inclusion of interviews or quotes from anyone who might offer a counter-perspective (let alone those with first-hand experience as 'patient' on the inside).
They give no more than a cursory nod (so quick you'll miss it if you blink) to the potential that maybe some of the treatments available aren't as good as people portray, regardless of access issues.
And, underneath it all, even with their discussion of rights issues (which they seem to be suggesting are most commonly brought up simply as a vehicle by which to justify more budget cuts), the message is the same:
"[This] is a system that prizes independence for people with mental illness but often ignores the accompanying risks to public safety."
In other words, they're basically saying: "These people are dangerous, and we need more money to keep them drugged and hospitalized not because we believe the drugs and hospitals will help them, but because they will keep them away from us. And, if the price for controlling the violent few is the loss of some other psychiatrically diagnosed folks who weren't ever going to hurt anyone, so be it. We'll never see them as 'us' anyway."
——————–
Dorothy didn't leave the psychiatric system after Baldpate. On the contrary, those ultra-accessible hospital beds of the sixties kept her circling different institutions for another two years from the Menninger Clinic (9 months) to the Massachusetts Mental Health Center (14 months) to Westborough State (6 weeks). And, it may have gone on even longer if not for one therapist who told her that her behavior since being hospitalized had actually been caused by the atrocities she'd experienced therein.
His words brought about an epiphany: Dorothy's current state made sense within her environment and the context of trying to survive. Soon thereafter, Dorothy left the hospital.
She never went back.
——————–
The Globe has done an excellent job at one thing (and one thing only): Digging up the most dramatic and frightening stories to be found. Really, they deserve an award for their masterful manipulation of the public's emotions. (If only it wasn't all to the detriment of some of the most vulnerable and marginalized people in our communities.) These stories are real (all be they told from only one side and with a writer's flare). However, they are also rare and not necessarily demonstrative of the causal link that the Globe would have us assume.
I've also told some dramatic stories here, and perhaps the deaths I have described above at the hands of the system – while terrible – are also not a daily occurrence. But, I can say this much: Murder may not be happening on the regular on either side of the aisle, but violation of rights is far more than the imagined 'fear' the Globe proposes it to be, and while loss of life brought on by the system's way of being may be too gradual to be called murder on most occasions, those slow deaths are commonplace.
The truth is that people are being abused in both subtle and painfully obvious ways in the mental health system on a daily basis, and the Globe is on the wrong side of all that. Perhaps if we paused and listened to the end of Dorothy's story a little more closely we might be able to see that our greatest problem is less not having enough hospital beds and program supports available in the system, and more that the wrong sorts of services tend to trap people there.
Perhaps if we paid more attention to what we offer, and invested substantial dollars in the alternatives that don't beat the humanity out of people, fewer people would be getting stuck. And then much of what we do have could be going  toward those who need more and better answers than what we've been able to discern just yet.
The Globe could be telling that story, but for whatever reason they remain on the much less groundbreaking, wrong side of the  path. Until they change their ways, the Globe will continue to fail us all.
You can read more of Dorothy's story here.
***
Mad in America hosts blogs by a diverse group of writers. These posts are designed to serve as a public forum for a discussion—broadly speaking—of psychiatry and its treatments. The opinions expressed are the writers' own.
***
Mad in America has made some changes to the commenting process. You no longer need to login or create an account on our site to comment. The only information needed is your name, email and comment text. Comments made with an account prior to this change will remain visible on the site.