It has been 500 years since Leonardo da Vinci died in May of 1519. Since that time, the fame of that most quintessential renaissance man has been unrivaled. Producing some of the most famous paintings in the Western art tradition—the Mona Lisa, The Last Supper, and the Vitruvian Man, for example—da Vinci was also a tireless inventor. He is known for inventing parachutes, tanks, and the helicopter, centuries before those devices would be built. Many of his less well-known inventions, however, did become commonplace in the years after his death. A consummate scientist, da Vinci made discoveries in various fields, and his anatomical drawings were revelatory for the time period.
Now, in a short editorial in the scientific journal Brain, neuroscientists Marco Catani and Paolo Mazzarello present their pet conjecture: they want to diagnose da Vinci with ADHD. The paper is written in an unusual format for a scientific journal, lacking the usual sections providing evidence for claims and justifying a conclusion. Nevertheless, Catani and Mazzarello make their theory clear:
"We suggest that historical documentation supports Leonardo's difficulties with procrastination and time management as characteristic of ADHD, a condition that might explain aspects of his temperament and the strange form of his dissipative genius."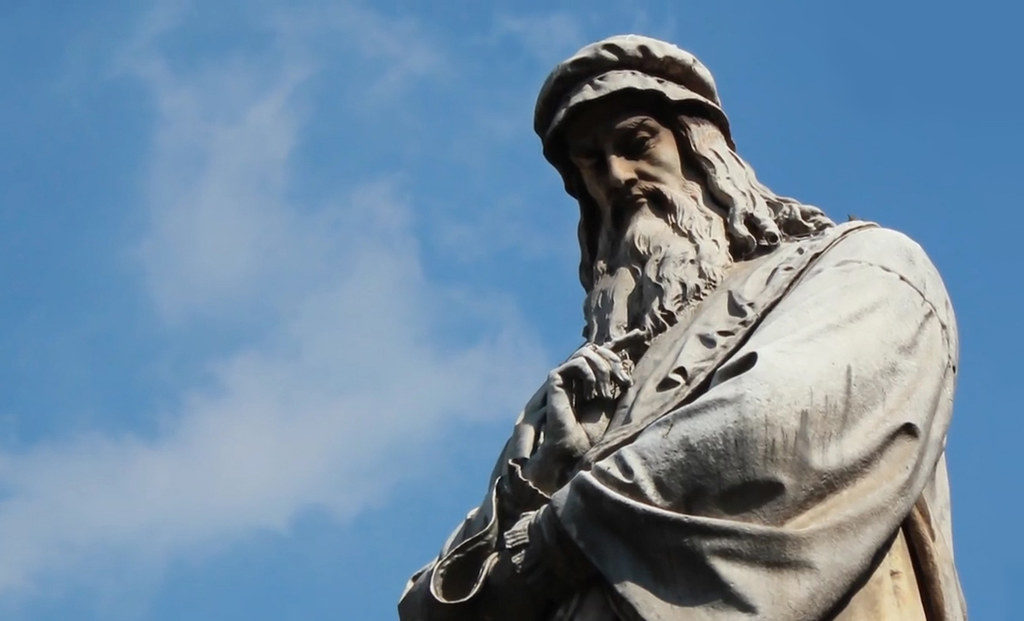 The authors don't mention that it is considered a breach of ethics in psychiatry to make a diagnosis without meeting the client—one of the reasons that armchair diagnoses of presidents and other public figures are frowned upon. This can only be more serious if the person in question is only known through posthumous biography and the words of others from five hundred years ago.
In an almost cursory fashion, Catani and Mazzarello lay out their case. Leonardo was continually thinking of new things, making discoveries, and working on new pieces of art. His patrons found him difficult to control. When he struggled to paint something, he developed entirely new materials for painting—which sometimes took too long. He struggled to make money. Although he took voluminous notes, beautifully illustrated, he rarely seemed to care about publishing his work.
The authors thus arrive at the diagnosis of ADHD. They do not discuss alternative theories (as the usual differential diagnosis procedure in psychiatry would dictate). For instance, another psychiatrist might develop a different explanation for Leonardo's nonstop flight of ideas, lack of sleep, and the ability to focus intensely on projects: hypomania. Again, for someone dead for 500 years, of whom we only have posthumous biographies, it is impossible to make a diagnosis, although the authors do not mention this limitation.
Because the article does not follow the standard format for research literature, there is no conclusion section. However, Catani and Mazzarello make their point with this concluding statement:
"Undeniably Leonardo accomplished more than any other human being could possibly dream of in a lifespan, but one wonders what would have been the impact of his work on history if he had managed to apply himself more consistently to his art and effectively disseminate his intuitions and discoveries."
According to these neuroscientists, it seems that Leonardo could have done better if he'd been able to "apply himself more consistently." That is, he would have been more successful if he could have just focused on the one or two paintings his court sponsors wanted him to do, instead of coming up with engineering innovations and making anatomical discoveries while also painting legendary works such as the Mona Lisa.
According to Catani and Mazzarello, Leonardo also failed to "effectively disseminate" all the things he had learned. Presumably, they wish he would have spent more energy on publishing in the academic tradition. It is clear that Leonardo never cared for publishing and disseminating his work. It was the joy of discovery and artmaking that motivated him. Of course, Leonardo did take copious and methodical notes, highly organized, often in coded handwriting—but the authors do not mention this.
The authors also lament that Leonardo appeared to care more about learning, discovering, doing science, and making art, than he did about making money. They write that "There is evidence that Leonardo was often short of money and paid much less than other artists of his caliber." The authors present this as another "symptom" of Leonardo's mental illness.
It seems Catani and Mazzarello wish that Leonardo da Vinci—the most renowned renaissance man, whose work has inspired countless generations, who was so far ahead of his time that he invented multiple devices that couldn't even be made until the 1900s—would have just settled down and focused on whatever his court patrons had asked of him, which he could have published and made some money. Perhaps this narrow definition of success against which the authors measure the 'normality' of Da Vinci is in need of interrogation.
****
Catani, M., & Mazzarello, P. (2019). Leonardo da Vinci: a genius driven to distraction. Brain, awz131. https://doi.org/10.1093/brain/awz131 (Link)
***
Mad in America hosts blogs by a diverse group of writers. These posts are designed to serve as a public forum for a discussion—broadly speaking—of psychiatry and its treatments. The opinions expressed are the writers' own.
***
Mad in America has made some changes to the commenting process. You no longer need to login or create an account on our site to comment. The only information needed is your name, email and comment text. Comments made with an account prior to this change will remain visible on the site.