A new article in Medical Anthropology Quarterly discusses the implications that the environmental degradation characteristic of the Anthropocene has for epigenetics and the human psyche. The article is written by medical anthropologist Margaret Lock of McGill University.
Lock discusses research and new theoretical perspectives that challenge genetic determinism, which insists that people are predetermined and bound by their genetic heritage. She goes on to explain the link between environmental factors, such as exposure to toxins and long-term deprivation, and genetic changes. Lock insists that the destruction of the environment in this geological era disproportionately affects the poor and the powerless, influencing genetic structures and causing several physical and mental health disorders.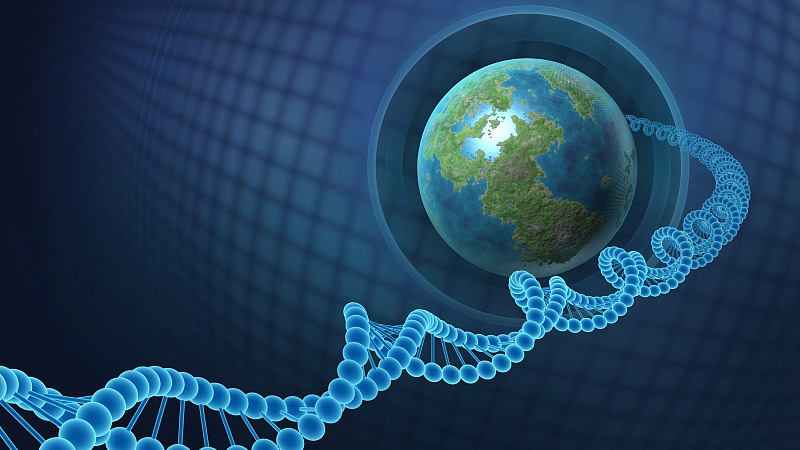 Genetic research has gained significant popularity in the last few decades, as seen in the rise of direct-to-consumer genetic tests. This is true even though many of these tests are often inaccurate. Genetic testing regularly promises significant breakthroughs that are assumed to be just around the corner.
Genetic research has become popular in psychiatry and the mental health field, with some claiming that mental disorders have genetic causes and that finding the implicated gene will ensure full treatment. For example, a large body of research has been compiled on the search for the genetic underpinning of "schizophrenia." However, most researchers now concede that schizophrenia is a polygenic disorder and that no single gene, or even a definite group of genes, will be identified as the cause of the disorder. Even when combined, most genetic models only contribute a small amount to the understanding of "schizophrenia." Others contend that abuse and trauma, rather than genetic anomalies, lead to psychosis.
In this article, Lock describes the new geological era of the Anthropocene, which many experts say began in September 2016. The Anthropocene is a geological era marked primarily by human-made ecological degradation and humans' awareness of their role in such degradation. Earlier researchers have written about the relationship between climate change, environmental degradation, grief, and disorders such as PTSD, depression, and even suicide.
Along with this shift, another change has occurred in our understanding of the function of the human genome. The human genome was thought to be inert and to determine all of our attributes (physical and mental) – a static blueprint of who we were destined to be.
Now we know that the human genome is "reactive" to the environment. In other words, the human genome is unstable and open to restructuring based on one's experience and environment.
Lock insists that the planet is irreversibly transformed due to human actions, leading to long-standing changes in the environmental landscape. Additionally, the human genome is built to respond to the environment, and many of these environmental changes in the Anthropocene era are toxic, producing lasting influences on our genetic structure and our mental health. She writes:
"…environmental stimuli and stressors originating both externally and internally to the body initiate trains of molecular activity that modify how DNA functions during the course of individual development, at times with life-long effects on human behavior and well-being."
Lock notes that much research on the effects of environmental violence on genetic changes focuses too narrowly on individual families. This form of research often blames poor mothers for causing permanent and adverse brain alterations in their babies.
While a lot of research on "biological embeddedness" has noticed the influence of childhood deprivation and maltreatment on people and its long-term neurological effects through epigenetic changes, Lock asserts that it would be faulty to blame individual families for this. Other researchers have echoed this sentiment, insisting that response to eco-anxiety needs to be more than a matter of personal life changes and instead geared toward collective action.
Lock suggests a shift in focus towards the role of systemic causes and structural determinants such as poverty, racism, colonization, political violence, etc. It is this environment that the genome is reactive to, not merely the failings of poor mothers.
Another complication of the Anthropocene era is described by the "mismatch hypothesis," which suggests that if an organism has evolved in anticipation of certain adverse conditions and those conditions are not met, there can be a mismatch that is maladaptive for the organism.
For example, children of malnourished mothers who are born "anticipating" scarcity of food might suffer from marasmus, which includes having low birth weight. These children survive better than those who suffer from kwashiorkor and are not underweight as they "can endure greater wasting of flesh." Thus, children with marasmus biologically anticipate adversity in utero and are more prepared for it. Given that large-scale global displacements are the mark of this geological era (refugee crisis, rising sea levels, droughts), more and more dangerous mismatches are expected.
Lock gives examples of some of the toxic and sudden human-made changes that have marked the Anthropocene, including exposure to pollutants such as lead and DDT. People who suffer most because of these toxins, which can cause brain atrophy and influence a child's gene expression, are usually the poor and people of color, as seen in the crisis in Flint, Michigan.
Another pollutant is mercury which, when dumped in the water, causes numerous ill-effects such as tremors, loss of muscle coordination, suicide, hearing loss, etc. Its effects have been documented in Grassy Narrow's Wabigoon River system in Ontario, Canada, and in the 1950s in Japan.
Apart from the poor, another group of people most affected by these drastic human-made environmental changes is, broadly characterized, "the colonized." Not only are these groups vulnerable to toxic environments, but they also have a history of intergenerational historical trauma. Given the reactivity of the human genome to toxic environmental shifts, these populations are the worst affected.
Lock gives the example of the First Nations in Canada. Here even the breast milk of Inuit mothers has been found to contain the toxins (plastic, dioxin, PCBs) that reach the Arctic and are consumed by seals, whales, and fish, which are then consumed by people. Other forms of violence, such as loss of land, infectious diseases, loss of language and culture (through residential schools), high rates of sexual abuse and violence, etc. point to historical trauma inflicted on the colonized. Lock writes:
"It is not known if inter-generational transmission of DNA modifications has contributed to this situation. But it is likely that at the very least such modifications are re-created anew in each generation, given the extent of the involved trauma and toxicity."
In conclusion, now that we know the human genome to be reactive to the environment, we must understand that context plays a biological role in trauma and other forms of mental suffering.
****
Lock, M. (2020). Toxic Environments and the Embedded Psyche. Medical Anthropology Quarterly. Published online first: April 20, 2020. (Link)