This week on MIA Radio we interview Dr. Stuart Shipko. Dr. Shipko is a psychiatrist in private practice in Pasadena, California and author of the books Surviving Panic Disorder, Xanax Withdrawal and Dr. Shipko's Informed Consent for SSRI Antidepressants.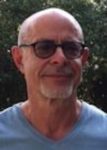 Stuart has over 30 years' experience as a psychiatrist and an extensive background in the psychotherapies. He writes for Mad in America on issues relating to SSRI withdrawal and he has a particular interest in the side effects and withdrawal effects of antidepressants and benzodiazepines and the need for informed consent when prescribing.
The transcript below has been edited for length and clarity. Listen to the audio of the interview here.
James Moore: Dr. Shipko, welcome. I wanted to ask about you and your background and what it was that led to your 30 year plus career as a psychiatrist?
Stuart Shipko: All I wanted to do when I was a kid is to go into medicine. I went into emergency medicine and family medicine first. Then I went into psychiatry in order to continue pursuing research that I did on psychosomatic medicine when I was in medical school. I actually didn't intend to be a practicing psychiatrist.
Moore: When we spoke previously, you mentioned that you'd had experiences with humanistic or shamanistic practice. I haven't spoken with many psychiatrists that have that on their CV. So I was interested to explore that part of your medical practice.
Shipko: It's not a part of my medical practice, I have to say. I suppose it was integrated, but I don't hold myself out as a shamanic healer. I did an internship and then went into practice, you could do that in those days, 43 years ago. I was interested in knowing about healing, not just drugs and cutting but what goes on in the nature of healing. We didn't have the internet then, so I hired a secretary to find people who were healers and contacted them, usually over the phone. I was just curious.
The one place where I really began to get cracking was in my own building in Boston. There was a woman named Ann Wigmore who was healing people through giving them natural foods. She was growing them in her apartment. I got to know her pretty well. I watched her healing style and so I drew a couple of conclusions. One was that the person who wanted to be healed came to the healer and asked for the healing. The second part was the healer pretty confidently responded: "Oh yes". I was thinking to myself, how do you know you're going to heal them? But that was part of the deal, you've just got to do something with authority.
I eventually started doing it with real patients. It was very interesting because they would ask for the healing. I'd say, "yes, I can do it". But then as to what happened next, I didn't have any plan, it was different each time, it was spontaneous. I had a fair number of interesting experiences. You know, it defied logic.
I explored it, but it wasn't something I wanted to have on my résumé. I didn't think that was possible. That moment after you say I can do it, you don't want to be tied in by some sort of contract. So I don't even do that kind of stuff anymore, but I had a whole section of my early career where I did that kind of work. I think I drew my personal identity from that more than other things, because when you see what happens. What transpires in a healing relationship, that's the highest form of medical practice, even if it isn't medical practice. That's where I began to get my identity as a clinician.
Moore: Was there any conflict between what you were observing in healing practices with what you'd been taught about biomedical psychiatry and if there were conflicts, how did you reconcile them?
Shipko: No, actually they were different things, so they weren't really conflictual. Not only did I have no conflict, doctors when they asked me to see somebody had no problems with anything either. So no, I didn't have conflicts. It was just something totally different, something doctors didn't generally do it. It was a lay-people thing.
Moore: You've become known over time for your interest in helping and advising people who might be having a difficult time getting off various psychotropic drugs. Was there a particular time that you started to notice that people were having difficulty? When did the penny drop for you or was it a gradual realization?
Shipko: Just to clarify, my real expertise is with SSRI antidepressants, not getting people off of all medicines. You have to go back in time and realize, when there were the tricyclic antidepressants, there was a lot of debate about how quickly you should take people off of them. Immediately after they got better, maybe give them a month. But depression was defined as a time-limited condition that typically would go on its own, even if you didn't treat it. The idea of keeping somebody on maintenance medicine forever, it was done, but it wasn't talked about it. It was just sloppy. You took people off.
So the SSRI's came out. I never prescribed them in the beginning. I like to watch and wait and see what's going to happen, but patients were on them and they'd come in and they were all way better. And that's okay, now it's time to come off the antidepressant and they really couldn't and wouldn't, it was a mess. The second part about that is in my work on panic disorder. I posted something on my website about when you start taking an SSRI for panic. Patients are reporting that they are having the worst panic attacks of their life. And I just let people know if this is happening.
There were a huge number of people who not only had this problem happening but all kinds of other problems. Hundreds of them contacted me and showed up and I became a clearing house. They realized I might not be able to do anything for them, all they wanted was to be validated. They weren't like this before the drug they were afterwards. They want somebody to say, "yeah, that sounds like a drug side effect". And then the more people who came in, the more I knew and the more I was able to identify.
So that's where it all started. Taking people off of medicines was what was done at that time. It wasn't until after the serotonin reuptake inhibitors came out, they relabelled depression as a chronic, relapsing disease and I guess I didn't get the memo. So that's kind of where it all started and then, over the years, that has been a part of my practice.
Moore: I wondered what you felt about the lack of general awareness about withdrawal and dependence? Is that just an accidental thing or is there intent behind it to perhaps keep people on the drugs or to not frighten them, is it a paternalistic thing? Why don't more doctors know about withdrawal and are equipped to help their patients come off?
Shipko: That's a really good question. Because it's visible. You see all these statistics and numbers, these problems are something that you look at. Then for whatever reason, rather than calling it a withdrawal reaction, they label it as a new condition. Is it that they are afraid of malpractice and secretly are hiding it? I imagine that's a part of it, but my explanation is a quote by Sinclair Lewis, 'it's difficult to get somebody to understand something if their livelihood depends on them not understanding it'.
I have to say that some of my worst experiences were just trying to speak with other psychiatrists about these matters. As opposed to the shamanic healing approach, talking about Paxil dependency made another psychiatrist raise his voice at me. I think that everyone jumped on the serotonin bandwagon and felt they had to.
One interesting thing in that regard, there was a young man who had severe akathisia, really severe, suicidal road rage. This guy wasn't going to last, he was already on a lot of benzodiazepines. I put him on even more, that did calm him down but because I felt uncomfortable about what I had been doing, I asked him to get a second opinion as well. Which he did and that doctor agreed with me that this was a medication side effect and that this was the proper treatment. Interestingly, his father was also a psychiatrist and his father confessed and said: "I know that these are real problems, but I dare not say anything."
In 2001, I was scheduled to give a lecture for grand rounds at a local hospital on adverse effects of antidepressants. The audience was seated with agitators that wouldn't let me speak, they stood up and they screamed and they yelled. So this has been a problem. You know, what else is a problem? I lost friends who felt like if they went on these drugs, somehow I would be judging them or angry with them. I'm not that way but people felt uncomfortable. That's why we didn't have this conversation sooner.
Moore: What you spoke about there leads nicely onto the next question, which is about informed consent. You've written a book specifically about providing informed consent when prescribing, so could you say a little bit about how you approach providing informed consent to someone seeking help, what are the key issues to cover and, in your experience, what is the result of that honest discussion with patients?
Shipko: Actually, that book was more written for informed consent for people going off of drugs, but it covers some really big things. So, the first thing I tell the person is that you may never be able to get off this drug once you started. Even if you take it for a very short period of time, these are things I've seen. I tell them that they may get sexual dysfunction that can be permanent. I tell them they may gain a lot of weight that they may not be able to take off and I tell them that the drug can make them suicidal. I also add that if it does make them suicidal, don't take another pill. You don't even have to call me, it'll go away. Those are the three big ones: this may be a lifetime experience and you may not be able to get off it. Side effects may include huge weight gain and loss of sexual functioning. I start there and add the suicide risk. I add that it can make you more depressed, it can make you manic.
What happens is, 80 to 90% of the people, they kind of chuckle and say "I'd rather not do that". Then you get maybe one out of 10 who has been on the medicine before and had a good experience and wants it again. Or somebody who's suffering and they're desperate and they want you to try something. Now I know the audience is going to say 'well, try psychotherapy'. Medicine is filled with bad decisions and this is a tough decision sometimes you have to make and the medications, for people who are emotionally overwrought, it can make a big difference and provide comfort.
I also tell them that the number needed to treat is six or seven. I don't pull any punches but sometimes you have to make a tough decision. They've had therapy, they can't stop crying, you try to alleviate that. So with conflict, I will prescribe to somebody who says they're really suffering, even after informed consent, they still want the medication.
Moore: What is your view about those situations where informed consent isn't really given?
Shipko: The doctors must give informed consent, merely giving the drug and saying 'here, take this' the medical board and the state of California doesn't think that's okay. So I think the doctors have to give informed consent, even just a few things, it only takes you a few minutes. If nothing else tell them that the drug can make you have suicidal thoughts. So if that happens, you know to stop it. So I think for the most part that the drugs are being overprescribed and misprescribed and I don't think anyone's giving informed consent but me frankly.
Moore: That chimes very much with my experience. I think that informed consent discussion is so vitally important because I think it could be the route away from polypharmacy for a lot of people.
Shipko: Well, with informed consent it would be the end of psychiatry as we know it, there would be no business for anyone. If a child psychiatrist told every parent that there is no known literature to support the use of medication for your child's depression, they'd say "thank you very much" and leave and that's the end of the money you make off of them, which I think is a large part of it too.
You know, back in the old days, a lot of these psychiatrists were starving before the SSRI's came out or even in the early phases of it. Managed care changed everything because suddenly you could only go to people who were contracted. You couldn't just ask 'who's the best in town?' and so people got used to going to the guy on my plan. So a lot of the worst psychiatrists ended up with huge practices, giving everybody medicine, getting on all these panels. A lot of these are very weak doctors who are not very thoughtful. There are doctors out there who are really looking out for what's best for a human being. They are out there, but they're outnumbered by those who don't give informed consent. It's a problem, they don't even know what to say for informed consent.
Moore: In your book on informed consent, you write about the words used to describe the experience of coming off antidepressants. In particular, you note that using the term 'withdrawal' might not be correct because we tend to think of withdrawal as a short-lived set of problems related to the amount of substance in someone's bloodstream. So the longer-term difficulty seems to have more in common with alcohol exposure and its effects on the body. So is there a better way of describing these difficulties than withdrawal or discontinuation?
Shipko: I feel like it's a toxic phenomena, that there's been some sort of damage to the nerve. It's not a receptor resetting, it's something structurally rebuilding looking at the time course it takes. So when you lump it in with withdrawal it makes it seem like you should go to a chemical dependency unit to get off of it or something and it's not the case. It's a different type of phenomena.
Moore: In a recent blog you wrote for MIA, you discuss the length of time that people take to withdraw. Because there aren't any studies, because there isn't really ever any evidence there is a kind of mythology out there that the longer you take to withdraw, the more it will reduce symptoms at the end of the procedure. Has that been what you have observed?
Shipko: It's half of the equation and I'm the master of the super slow taper, it took seven years to get one guy off but some people can't get off and even a low dosage reduction is too difficult. But for those who are able to tolerate small reductions, they'd have fewer symptoms as they're going off the medicine and have fewer symptoms right when they stop the medicine. That is true, but what that does not prevent is the recurrence of serious withdrawal symptoms at three, six or nine months and those are so severe that they can be disabling. They are often disabling if untreated. People are highly suicidal due to the discomfort.
So even if you do a really slow taper and a person has an easy ride off a drug that does not seem to prevent what might happen later. One of the commonest things people do when they would show up in my office, having gone off the drug and having maybe read on Mad in America about this, the commonest complaint was shame. 'Oh I should have known better, I tapered too fast' and they blame themselves. We can help everyone listening that the long-term outcome is not really affected by going off rapidly.
Moore: What kind of approach would you take if somebody turned up and they were three, six or nine months off, and saying 'I suddenly have these unbearable symptoms that seemed to come out of nowhere'. Is there anything that can be done to help?
Shipko: Basically you have three options. You can try and wait it out if it's tolerable. You can try to slowly or quickly reinstate the medication or you can try and dampen the symptoms down with a benzodiazepine. If it's not too bad you can get away with doing that intermittently and avoid dependency but sometimes you do have to give it regularly otherwise it's just intolerably uncomfortable.
So you got those three options and it's up to the individual what they want to do. For some people taking another pill of that poison that caused this problem is unacceptable. For other people, they're raising a family or they have to get back to work, their situation is unacceptable. So it's a preference. I would give them the three options and see what they want to do. I always talk about healthy living, eating regular, people really feel that exercise helps, something spiritual helps. So I talk about those things, but I find that in terms of the basic core symptoms, those three options are what you're looking at.
Moore: In your most recent blog you write about tardive akathisia. That's sometimes described as an excruciating compulsion to move or an inner or outer restlessness that people can describe as a living hell. I wondered if you could tell us a little bit about what you found about the relationship between tapering and this delayed onset akathisia.
Shipko: Well, that it can show up. It can show up at any time during the use of these medicines. It shows up in people on stable long-term doses of the medicine. But it's much more likely to show up after stopping it. Then at three, six or nine months after the last dose, this will emerge fairly suddenly, usually as if it's an overreaction to a stressor. It's almost like an alarm goes off in their brain or that a switch has changed. So it's a very rapid onset.
Moore: Is there anything that we can say about the prognosis for people experiencing this?
Shipko: Well, for the people who decide to do nothing, it can be a slow, gradual process, it could take months, it could take years. The duration is totally unknown. The best prognosis, if you need to get rid of the symptoms, reinstating the medication. Usually, you want to give a smaller test dose because occasionally it backfires and when you reinstate it makes things worse, but that's not very common. The prognosis, in my opinion, if you reinstate, the prognosis is about 90% of the people are going to get back to baseline. Another thing I want to mention is that sometimes people get back to baseline on reinstatement right away and sometimes for people it's going to take a couple of weeks or months.
Occasionally you need to give more medication than they were on previously to get them back to baseline. But the prognosis, if you need to get rid of the symptoms, most people are going to be able to feel significantly better by reinstating.
Moore: I've talked about this issue with people who have told their doctor that they appear to be suffering from akathisia related to a prescribed drug. But the doctor's response is 'no, it can't possibly be the drug, it's another condition, it's parkinsonism or it's a movement disorder of some kind'. Then the person ends up medicated for some other problem. So is there any way we can advise people to broach the subject of akathisia with their doctor?
Shipko: Well, I just want to tell you that there is increasing awareness, believe it or not. Physicians are increasingly aware of akathisia as a side effect of all the psychiatric medications. So that's changing a little bit, but it's never easy to go to your doctor and tell them what you think your diagnosis is. They get offended. I think maybe suggesting 'I read about something like this, I wonder if this could be it'. I guess you have to approach them in a very deferential way.
Moore: I recall a quite well-known doctor saying to me that antidepressants never ever result in akathisia, it's only dopamine antagonists. Yet I've had people explain to me that it came from taking an SSRI.
Shipko: It's also in the manufacturer's information from early on, it's not hidden. What's hidden is that it can come on months after stopping.
I want to mention another thing about reinstating for people listening. The longer you wait to reinstate, the more likely there are to be problems. Usually, there's no problem if you're reinstating within weeks or a couple of months. The longest out was a person who had been suffering for two years before reinstatement ended okay. On the internet, I've read about people who have done that and it's not worked out okay. So I'm concerned about people who are not getting physician support on how to stop. They're just going on their own. I'm afraid something like this might give people the idea that I'm advising them to go off the medicine. I'm not, it's a risky proposition.
Moore: Absolutely. We are very clear that discussions on this should be between the person and their prescriber. But as you know, there is a gray area where people do have to self-support because their prescriber won't listen or is adamant that the drugs are 'for life' and there really is no reason to come off. I think if a person is empowered enough to make that decision, they should be supported in their choice, but unfortunately, that's not always the case.
Shipko: Yeah, I mean, what happened? We used to take people off of drugs. Now we don't take them off. It's not just psychiatry, but psychiatry is particularly bad.
Moore: I have a number of friends who started with an antidepressant now it's led to a proton pump inhibitor and they might need a tablet to help them sleep and they get on this prescribing cascade. The discussion then is how should we modify your dosages to get you in the right place? It's hardly ever a case of 'let's go back to basics, where did this all start?'
Shipko: And that can also often be so simple. A lot of times, people have a discernible conflict in their life. The media has made people wonder whether they have a chemical imbalance. So if they're feeling sad and unhappy, they may go to the doctor wondering 'is this that chemical imbalance?' And the doctor will probably give them something.
Moore: We have been talking quite a lot about various issues with antidepressants. So if you take into account the fact that they are not the most efficacious of drugs, the possibility of adverse effects, the potential for difficult withdrawal, particularly after long-term use. What can we conclude about the use of antidepressants for mental health problems? Is taking them worth the risk, do you think?
Shipko: In general, no. In general, it's not worth the risk. The effect on our society as a whole is a negative one. There may be some individuals whose life experience is more enjoyable because of the medicine, but on the whole, I think there's more going in the other direction, particularly as people are on them more and more years.
The pills are themselves neither good nor bad. But informed consent has to be given. Just to end about that informed consent book, the pharmaceutical companies put out a ton of false data and then they force people of honor to show that their data is invalid. They're always leading the waltz and you're dancing with them. So I decided I wasn't going to do that. Surviving Panic Disorder was the same way. I just felt that 'I'm not going to sit down and try and be another fool presenting numbers'. I am going to use my voice as a clinician, this is my experience. My feeling is that is so much more powerful than trying to play around with numbers. This is what I see, take it or leave it. I'm very happy with those little books. I think that they pack a lot into a small space.
Moore: Stuart, it's been so good to get to chat today. I have so much respect and admiration for your efforts to help educate on important things like withdrawal effects and informed consent. I am so grateful for your writing on MIA, but I think what I'm most grateful for is your honesty. I feel we need much more honesty at the point of prescribing of these drugs. Thank you.
Shipko: You're very welcome. I'm glad you're doing this and I think that these efforts are actually having an effect.