The Norwegian Mental Health Care Act claims to be "grounded on the needs of the patient and respect for human dignity" (Chapter 1. Section 1-1). All too many patients have painfully learned that the legislative purpose of the law is not necessary fulfilled in clinical practice. All too many of us are living testimony of disrespectful and inhuman treatment, commonly referring to ourselves as "survivors" of a paternalistic psychiatric paradigm that most definitely didn't meet our needs and still serves us more harm than good. Not everyone survives.
These unfortunate circumstances are reflected in a remarkable phenomenon: The core objective of several mental health and service user organizations is to radically change the existing practice by significantly changing the legislation or even removing the Mental Health Care Act altogether, harmonizing with the UN Convention on the Rights of Persons with Disabilities, CRPD.
To my knowledge, few or no somatic patient interest groups are similarly founded on the explicit need to revolt. This leaves a clue: There is something terribly wrong going on behind closed doors in mainstream psychiatry. If all is well, why would so many people so strongly advocate the need for change? We don't all lack insight, you know. On the contrary.
My views are not based on research published in reputable scientific publications. My opinions are empirically founded: I have personal experience from being a psychiatric patient for 23 years. I have been harassed, treated with utter disrespect and sheer physical violence. (Please note: I have never been harmful to myself nor others.) I've been subject to dramatic involuntary commitment and forced medical treatment. All of which resulted in emotional and physical damage I still suffer from today. It would probably be easier to live with my horrific memories had my own experiences been unfortunate and based on unprecedented interventions which my perpetrators were punished for committing. The sad fact is that nobody apologizes. Nobody was punished.
The "treatment" I was forcefully given on several occasions is still common practice today. Witnessing fellow patients being treated just as inhumanely, as well as volunteering in the mental health activist community and having heard hundreds of similarly terrible stories from former and present patients, their families and bereaved, are the fundamentals of my social commitment to activism.
From time to time I'm accused of portraying mainstream psychiatry in an unbalanced manner. As an advocate for change I don't see it as my job to paint the whole picture every time I open my mouth in public or post a statement on Twitter. My agenda is drawing attention to the discriminatory practice of involuntary treatment and to propose a legal amendment that secures individuals like me an airtight right to refuse psychiatric medical treatment.
Having said that, I would like to take this opportunity to emphasize that the problem I'm addressing isn't a question of pro or con medication, as such. I fully recognize that many mental health patients see themselves as helped by psychiatric drugs and choose to take their meds, sometimes also in spite of troublesome side effects. Believe me: I am not against psychopharmaceuticals per se. I oppose the legality as well as question the professionalism of forcing psychiatric drugs on persons who, for whatever reason, do not wish to ingest such medication.
I hope I live to see the day when involuntary medical treatment will be made a criminal offence. In the meantime, I propose we open up for an individually available, indisputable legal right to refuse psychiatric treatment by formally and proactively opting out of it by enclosing psychiatric advance directives in one's medical journal.
During the past couple of years I have asked an unknown number of psychiatrists, psychologists, lawyers, patients, students, friends and family as well as politicians and bureaucrats if they can come up with some sensible arguments against giving the right to refuse psychiatric treatment to the individual wanting to own his own right to autonomy. To this day, not a single argument has been put forward. Not one! I find this intriguing. Why do we maintain a practice that no one argues against modifying on an individual level?
In June of 2016, Norway's Minister of Health, Bent Høie, presented a proposal to change the Mental Health Act to give individuals who are competent to consent the right to refuse treatment or to discontinue ongoing treatment. Theoretically this may seem like a step in the right direction for proponents of granting the right to refuse treatment to the individual patient. However, many of us maintain that this amendment will have small to no practical effect, given that the mental health professional deciding whether or not the patient holds the mental capacity required to be considered competent to consent (or refuse) is the very same person responsible for making administrative decisions regarding involuntary medical treatment.
The Mental Health Act states that "compulsory mental health care may only be applied when, after an overall assessment, this clearly appears to be the best solution for the person concerned". It is reasonable to argue that a patient who opposes the "clearly best solution" will be considered as demonstrating lack of insight and thereby not having mental capacity by definition. In practice this means that only those of us who don't oppose coercion are granted the right to refuse coercion. The moment we refuse, the right to refuse is refused. Catch-22, anyone?
In the summer months of 2016, the topic of the establishment of drug-free mental health treatment units in Norway was debated in the press. The main argument of the mental health professionals opposing the drug-free units was that drug-free treatment of psychoses is unscientific and thereby unethical. What puzzles me is that the very same professionals have failed to document that involuntary medical treatment is beneficial to the patients exposed to such extreme measures. To my knowledge, most (or all?) effect studies on antipsychotic drugs are conducted on patients voluntarily taking their medication. How, then, can anyone claim that the existing (and still legal!) involuntary treatment practice is based on science?
Not everyone benefits from taking antipsychotic drugs. NNT vary in different studies. The research is conducted top-down with focus on symptom reduction irrespective of the patients' personal experiences and preferences. I find it scary that there are limited ways, if any, to predict who will benefit from the drugs and who won't. And even scarier: There are limited ways to predict who will be harmed by the drugs, although we do know the drugs are potentially harmful.
There is, however, one very probable way of knowing that a certain psychiatric drug will harm an individual: If the individual in question has been harmed before by the same drug, one doesn't have to be a rocket scientist to derive that the drug will harm the patient again. The weirdest thing, though, is that there are still old-school psychiatrists in the Norwegian mental health system who insist on forcing the same kind of drugs (i.e. antipsychotics) over and over again on patients who demonstrably were harmed the first time around. How do you live with yourselves as a profession, passively allowing this kind of inhumane practice to continue? Whatever happened to the Hippocratic Oath "First, do no harm?"
All too often, when former and present mental health patients share our own horror stories with professionals, we are met by shrugging, headshaking and disbelief. I am getting tired of psychiatrists who claim that they "do not recognize the stories you are telling", implying that this kind of malpractice does not exist anywhere. Don't take it personally if it's not your practice. If you're appalled by our horror stories, won't you rather join us in our battle to make this madness come to an end?
If I was ever to be forcefully drugged with antipsychotics again, I am not certain I would survive the magnitude of the trauma such an incident would inflict on me. I lead a relatively retired life, in constant and justifiable fear of being subjected to involuntary psychiatric treatment once again. I am not alone. I know lots of survivors of psychiatry who stay as far away from the system as possible. It's terrible that so many people suffer in silence because they're afraid of being subjected to traumatizing and retraumatizing coercion. It feels unfair that patients like us have no legal protection from harmful and potentially life-threatening "treatment" in the Norwegian mental health care system. If worst comes to worst, our lives are in the hands of the random health care professional who happens to be at work on a given day.
It doesn't have to be like this. Give us back our autonomy. Don't underestimate our abilities to make sound and well-considered decisions about our own health, treatment and wellbeing. Grant us the legal right to refuse psychiatric "treatment" through psychiatric advance directives based on our own preferences and experiences. It's urgent. We don't have another survivor to lose.
This article also appears in the current issue of The Nordic Psychiatrist.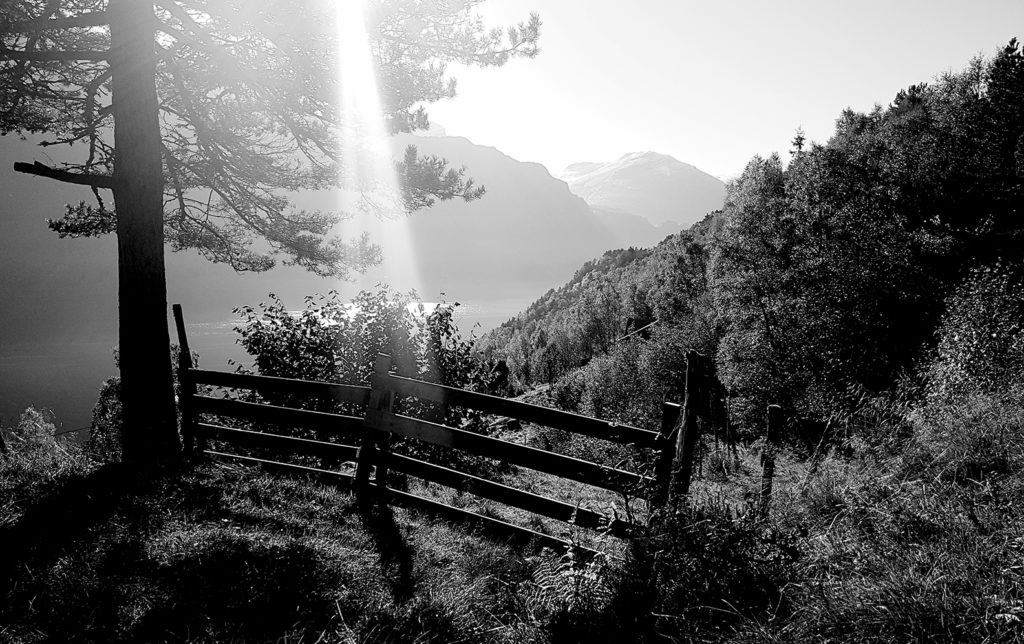 ***
Mad in America hosts blogs by a diverse group of writers. These posts are designed to serve as a public forum for a discussion—broadly speaking—of psychiatry and its treatments. The opinions expressed are the writers' own.
***
Mad in America has made some changes to the commenting process. You no longer need to login or create an account on our site to comment. The only information needed is your name, email and comment text. Comments made with an account prior to this change will remain visible on the site.