In 2010, my 25-year old  son was prescribed Prozac for depression. After a psychiatrist doubled his dose, my son became acutely psychotic and had to be admitted to the hospital. Over the next twelve months, during which time he was treated with antidepressants and neuroleptics, my son had five further psychotic experiences.
I trusted the psychiatrist's treatment, and yet I knew something was drastically wrong when, in an outpatients department, my son started to attack people. This was completely out of character. I thought it might be that my son was having difficulty metabolising the drugs. However, I couldn't find any pharmacogenetic information in the mainstream medical literature.
At that point, I began my own research into antidepressants and neuroleptics, and how they are metabolised in the body. I soon joined up with Jan Evans, a physiotherapist, in doing this research. She had a close relative who had had a severe adverse reaction to the SSRI Cipramil, which induced psychosis in 2001 and so together we conducted an exhaustive study of "treatment emergent violence to self and others," and how such adverse reactions might be tied to poor metabolism of these drugs.
It is clear that with antidepressants serotonin syndrome is linked to a genetic polymorphism in the CYP450 2D6 metabolising pathway. A person with this genetic variation is an inefficient metaboliser of serotonergic drugs, and thus, if prescribed an SSRI, his or her serotonin levels may rise to a toxic amount. When this happens, the person may experience adverse events such as akathisia, suicidality, suicide, homicide, aggression, agitation, irritability, hallucinations or hypomania.
In addition, the SSRI is not likely to be effective against the "target" symptom of depression, which may lead the prescribing physician to increase the dosage of the drug, which then exacerbates the toxic symptoms.
This poor metaolism explains my son's toxic symptomology and poor outcome from both antidepressant and neuroleptic treatment; my son is an inefficient metaboliser of such drugs due to genetic polymorphisms. This was also the case with Jan Evans' relative.
Our paper, "Treatment Emergent Violence to Self and Others: A Review of the Literature," is of obvious relevance to understand at least some of the mass killings that have become so commonplace in the United States and elsewhere.
*****************************
Jan Evans' Bio: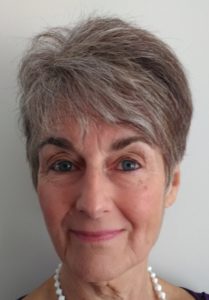 Jan Evans is originally from a Physiotherapy background (MCSP Grad Dip Phys). She became a carer when a close relative had an adverse reaction to psychiatric medication. With her medical background she took an interest in studying drug reactions, biology, the brain and other relevant subjects, and after several years her shelves were full of files of information. Her relative fully recovered and has been completely drug-free for some years. She now shares what she has learned to help others and improve the future of care for those in mental distress.