A new study, published online this month in the Canadian Journal of Psychiatry, finds that antipsychotic medications are commonly prescribed to children diagnosed with attention deficit/hyperactivity disorder (ADHD), despite limited evidence of effectiveness and significant risk of harm. Even more troubling is that, in this study, more than 25% of those prescribed antipsychotics did not have a diagnosis for which that medication would be indicated.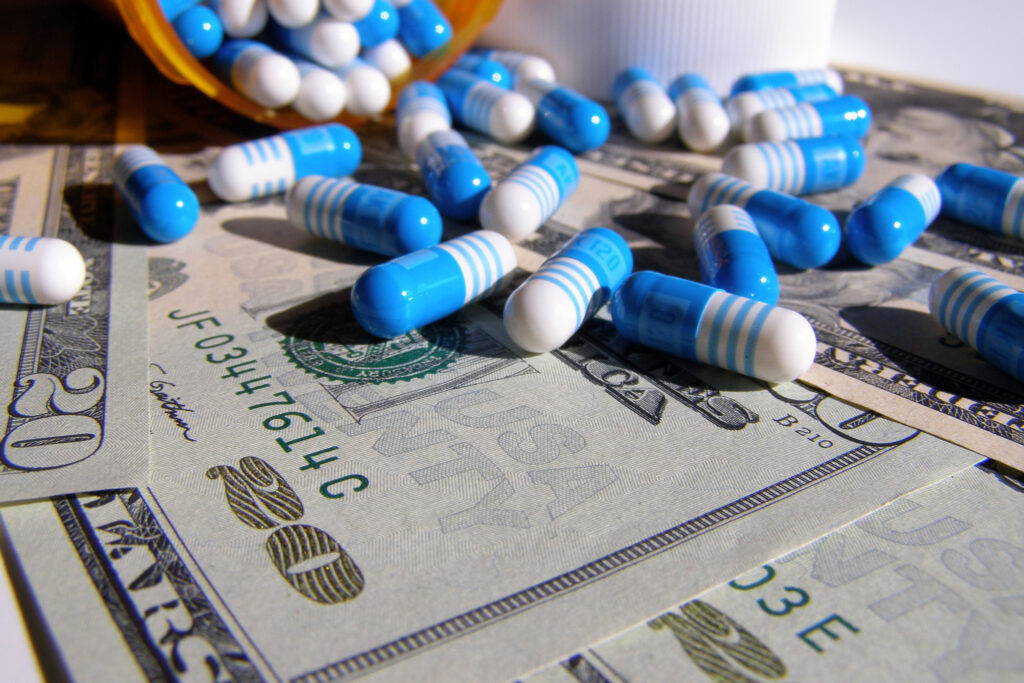 The researchers, led by Tonya S. Hauck, MD, PhD, at the University of Toronto, examined 10,000 medical records of children between the ages of 1 and 24, randomly selected from across the Canadian province of Ontario. The total prevalence of ADHD diagnosis was 5.4%, and it was far more prevalent in males (7.9%) than females (2.7%). 70% of the children with ADHD were prescribed stimulant or non-stimulant ADHD medications. The most commonly prescribed medications for ADHD are amphetamines such as Adderall and Vyvanse, and methylphenidates such as Ritalin.
Additionally, 11.9% of the children with ADHD received a prescription for an antipsychotic medication. Strangely, 28.1% of those children did not have any mental health diagnosis besides ADHD.
 "We don't know why these children and youth with ADHD are on antipsychotics, but there is a risk associated with early antipsychotic exposure," according to the researchers, writing in a press release about the study.
Risperidone (Risperdal) was the most commonly prescribed antipsychotic medication for children with ADHD. The drug has FDA approval for the treatment of schizophrenia and bipolar disorder, but not for ADHD. The makers of Risperdal are Janssen Pharmaceuticals, a division of Johnson & Johnson. They are currently facing extensive lawsuits alleging that they hid data about the risks of adverse effects of the drug, particularly gynecomastia, or an increase in the size of male breast tissue. Gynecomastia has been associated with psychological distress in the form of shame, isolation, and low self-esteem. Another common side effect of antipsychotic medications is extreme weight gain, which puts children at risk for diabetes and other metabolic disorders.
Dr. Hauck and her colleagues go on to discuss the lack of evidence for the efficacy of antipsychotics for ADHD. They write, "Despite the widespread use of antipsychotics for ADHD, the evidence for their use is sparse […] they are not indicated for the core symptoms of inattention and hyperactivity."
The researchers conclude that for antipsychotics, "there is little evidence of benefit and substantial evidence of potential harm."
Numerous researchers have questioned whether ADHD itself is overdiagnosed, and concerns have been raised about the risks of prescribing stimulant medications to children.
It is unclear why antipsychotics are so commonly prescribed for ADHD. The only predictor that correlated with the prescription of antipsychotics was that the child was likely to have had a visit with a psychiatrist.
An article about the study, published in Medscape Medical News, quotes Steven V. Faraone, PhD, of SUNY Upstate Medical University, in response to these questions. He states, "I wouldn't be surprised if sometimes a psychiatrist doesn't want to make another diagnosis, like pediatric bipolar disorder, because, one they're not comfortable; two, they don't want to stigmatize; or three, they're not sure, but they know that this kid is really disturbed and very aggressive and possibly having some psychosis."
To clarify, then, according to Dr. Faraone—who was not involved in the research study—psychiatrists may be prescribing antipsychotic medications when they are "not sure" what is happening or when they are "not comfortable" making an official diagnosis beyond 'ADHD.' This explanation, if true, raises important questions. For example, should medications with minimal evidence for benefit and many side effects be prescribed off-label to young children?
To answer these questions, many practitioners are likely to turn to clinical practice guidelines for recommendations. Of note is the difference between American guidelines and guidelines in other countries. For instance, the researchers write that "American guidelines (American Academy of Child & Adolescent Psychiatry) suggest "medications not FDA approved" as a treatment option if first-line treatment fails in preschool children, whereas the United Kingdom (National Institute for Health and Care Excellence) guidelines say, "drug treatment is not recommended" in preschool children who do not respond to first-line treatment."
That is, the US guidelines recommend that if preschool children do not improve quickly, then medications that have not been vetted by the FDA are suggested. It is unclear how treatment guidelines can ethically suggest that pharmaceuticals that have not been rigorously tested and approved for this purpose are an appropriate treatment for preschoolers.
Although this study was conducted in Canada, the authors note that their prevalence rates and rates of medication use match previous research in both Canada and the US. A strength of this study was that the researchers collected data from a large, demographically diverse sample of the population. However, because the study used medical records only from family physicians and general practitioners, children receiving prescriptions from other sources (hospitals or pediatricians, for instance) may not have been part of the dataset. The researchers also note that their study could only determine the prevalence of doctor's prescription, not whether the prescriptions were actually filled or whether the children adhered to their medication regimen.
Dr. Hauck and her colleagues suggest that more research is needed to determine why antipsychotic medications are being prescribed at such a high rate to children diagnosed with ADHD. They recommend that doctors carefully consider alternative options before turning to medications with limited evidence of benefit and substantial risk of harm.
****
Hauck, T. S., Lau, C., Wing, L. F. F., Kurdyak, P., & Tu, K. (2017). ADHD treatment in primary care:Demographic factors, medication trends, and treatment predictors. Canadian Journal of Psychiatry, 1-10. doi: 10.1177/0706743716689055 (Abstract)