One of the issues we face in mental health is that everyone knows the system is broken, but there is no replacement yet. So the question is, what are the mental health design principles to build a replacement? How do you build a functional mental health system that isn't disease-based, where everyone is viewed as having emotional distress? No one has answered this question with any kind of robustness or scalability yet. This is what we really need to do to make progress in the recovery movement or whatever we call ourselves.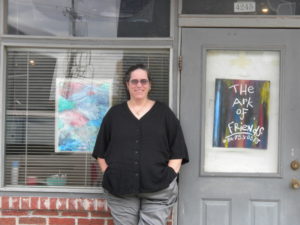 Take a look at this website on scaling social innovations. Help me come up with something scalable and spreadable.
There is a book by C.K. Prahalad called The Fortune at the Base of the Pyramid that talks about how to market products for the very poor, the 2 billion people in the world living off less than $2 a day. The following 12 design principles are adapted from that book.
1. Focus on quantum jumps in price performance.
Sometimes the product must be 30 times cheaper. I think this is the main problem in the recovery movement. All this "Peer support causes 70% hospital avoidance," heck, we need 7000%. We need a QUANTUM leap in price performance. Could you say, "I can cure your bipolar diagnosis for $200 and it won't come back?" Seriously say it with proven documentation of outcomes? That's a QUANTUM leap in price performance.
And we probably CAN prevent mental illness for $200, or help someone in crisis before they get in the system, but it's SO much harder to extract people once they are in the system. Once they have meds with severe discontinuation syndromes, disease model indoctrination, and sometimes housing and incomes dependent on keeping the mental health label. Extraction at that point is very hard. But what kind of business model could you write for first episode psychosis? What price point could you deliver at, repeatedly, with documentation? Can it be a QUANTUM leap in price/performance?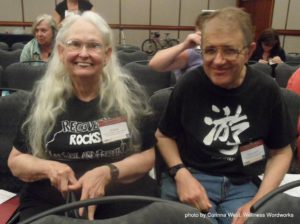 2. Blend emerging technology with existing technology. Which phone apps are we including in our business model, which video services? How are we integrating tech? Many recovery movement people are still promoting respite care and drop-in centers with no changes to these 30-year-old business models. What is the tech-based solution to these issues? How do you deal with rural people still on dial-up? Are you aware of the digital divide? Can we be part of the Gigabit cities and smart cities movement?
3. Scalable solutions. Many peer-provided programs have higher recovery rates at a lower cost than traditional mental health services, but our programs haven't grown because they don't pay for themselves. If your peer program can help 30 people or 300 people, can it help 30,000? Can it help 30 states? What does it take to expand? Temple Grandin, an animal welfare advocate and autism self-advocate, has helped to redesign HALF of the slaughterhouses in the US. You know, where they butcher cows. Basically, keeping cows relaxed during the butchering process saves money, saves staff injury, makes better meat, and is more humane and respectful to the cow. Although comparing a community mental health center to a slaughterhouse may or may not be an appropriate analogy. But what does it take one of us to get to the point where we can say:
"We have redesigned HALF of the community mental health centers in the country!"
SAMHSA has started to promote MCO billing as the holy grail for sustainability, but can it scale up? SAMHSA is funding NAMI (haha) to teach peer-run organizations how to bill MCOs in a fellowship that I am a part of. They said Optum, the leading provider of peer-run contracts, has/had contracts with 27 peer-run organizations in the country. That means there are probably at most 50 or so such contracts in the US. What if there were only 50 lung cancer docs? Only 50 Type II asthma docs in the country? And lots more people have mental health issues. If we only have 50 contracts despite everyone's really hard work on this, what is wrong? Where is the dialogue on scalability? And why is the leader of this fellowship program shutting down the discussion on scalability? Why does BRSS TACS — Bringing Recovery Supports to SCALE — not talk about scalability? Because SAMHSA told them not to, because the peer-run organizations would "get confused" (personal communication).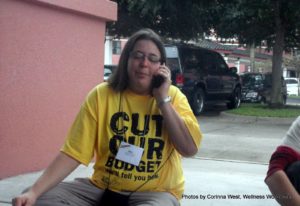 4. Reducing resource intensity. Peer supporters at the initial stages of mental health contact mean much lower labor costs. Helping people in their own communities rather than building additional facilities both increases community engagement and reduces building costs. Vikram Patel talks about lay interventions in mental health, and while the talk is pretty disease model, the ideas about "taking it to the streets" are very important. He uses an acronym called SUNDAR to describe how to deliver lay interventions.
5. A deep understanding of functionality. My job is not to get people into the mental health system, my job is to get them out. Complete recovery is our desired outcome, not a lifetime of medications, therapy, supported housing, and charity. Have innovators talked to people in recovery? Do they know about the recovery movement? Just because an advocate has their own recovery story doesn't mean they are automatically an informed patient-advocate. I like to use the phrase "medical-harm-aware," or "fully-informed." The Right Care alliance did a great job of explaining the need to balance harms vs. benefits in all areas of medicine.
Can peer-run organizations really deliver peer support when they are doing advocacy?
How can we sell disruptive innovation to the very people we are trying to disrupt?
6. Process innovations are critical. We are using people that are so recovered that they no longer have contact with the mental health system. Previous mental health design principles miss these "escapees." Many mental health center-supported peer programs rely on people still on disability or "tame consumers." Finding "escapees" means that we have role models that have already built a life outside the traditional supports. "Graduates" is another term I like to use, it offends people less than "escapees." What are other process innovations that are possible? A process innovation means: Peer support is essentially an information exchange and relationship building. There are tons of new ways to deliver information and to build relationships. The old process was brick and mortar drop-in centers — what is a better process?
7. Deskilling work is critical. Can we teach sports coaches, churches, and gardening clubs to deliver peer support? Not the Mental Health First Aid way, which is just to tell people to refer people into the system. But how to actually help people and deliver actual peer support out in the community?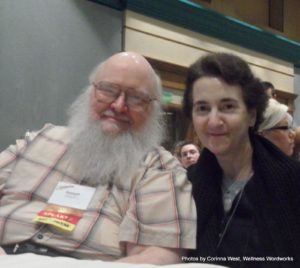 8. Educate customers in product usage. This is the most important part of our mental health design principles. We need to get the word out that recovery is possible, and lots of people can come to a place where they no longer need mental health treatment. This concept is essential.
9. Products must work in hostile environments. Grameen Bank gave very small loans to street beggars and found an excellent repayment rate. Living in disability is tough, and many of our brothers and sisters are homeless or out of touch due to phone or internet bill paying issues. We also have the tendency to drop out of social contacts when we are feeling overstressed. Can your peer support program reach people who are isolated? Diane Engster, a longtime advocate, points out that many peer-run programs can't even reach out to their own advocate friends who start to struggle and to drop out.
10. Research on interfaces and heterogeneity is critical. Can your program maintain strong contacts with African American communities as well as LGBTQIA (gender identity), women's, Hispanic, and many of the other oppressed communities in your city and country?
11. Distribution methods designed to reach both highly dispersed rural markets and highly dense urban markets. Have you been to "frontier" regions like Western Kansas where only 5,000 people live in a county the size of some states?
12. Flexible platform to add new features. Who knows what will help people to recover in the future? Is your product a platform or a product?
Which current programs in our country are the best models? Email me if you want to continue this conversation.
I need help getting a scalable model built. I used to study all this stuff and I still struggle with reading. It seems that since my brain injury I haven't been able to read more than 25 hours a week despite all the painful work I have done on vision rehab. So I am going to start giving away my business development info as much as possible until ONE of us can say they have redesigned half the slaughterhouses in the country. If it's not going to be me, it needs to be one of us who knows something about medical harm. Email me to be part of my idea-trading brainstorming business development entrepreneurial team.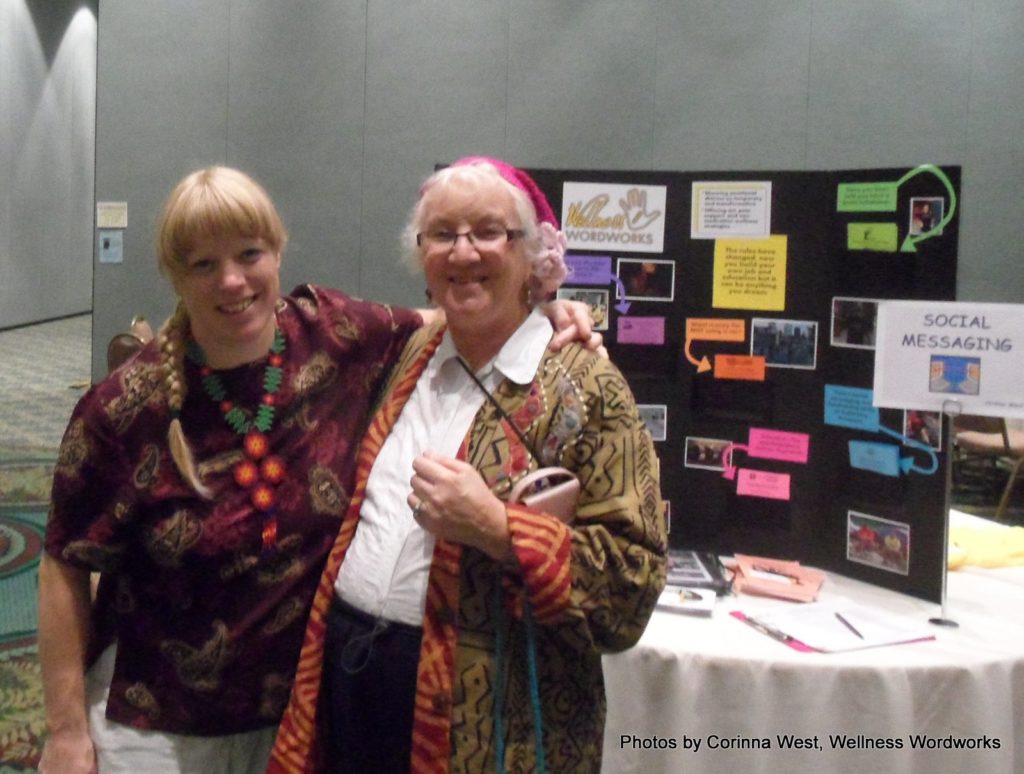 ***
Mad in America hosts blogs by a diverse group of writers. These posts are designed to serve as a public forum for a discussion—broadly speaking—of psychiatry and its treatments. The opinions expressed are the writers' own.
***
Mad in America has made some changes to the commenting process. You no longer need to login or create an account on our site to comment. The only information needed is your name, email and comment text. Comments made with an account prior to this change will remain visible on the site.