A new study, published in Psychiatry Research, found that the basic assumptions of diagnostic categories in psychiatry are flawed and contradictory. The work was led by Kate Allsopp and a team of researchers at the University of Liverpool that also included such prominent figures as Rhiannon Corcoran, John Read (editor of the journal Psychosis, and author of numerous scientific articles, as well as the book Models of Madness: Psychological, Social, and Biological Approaches to Schizophrenia) and Peter Kinderman (former president of the British Psychological Society and author of A Prescription for Psychiatry: Why We Need A Whole New Approach to Mental Health and Wellbeing).
The researchers analyzed the language used in the diagnostic "Bible" of psychiatry. The researchers found that the diagnostic and statistical manual, or DSM, is internally inconsistent, undermining its own message. Its diagnoses are focused on both promoting a medical model in which the categories are known biomedical "disorders" while also providing clinicians ways to alter the categories and diagnose based purely on subjective judgment. In fact, the manual acknowledges that these "discrete disorders" are simply arbitrary categories. The researchers write,
"As the DSM-5 acknowledges that experiences do not always fit within the boundaries of a specific disorder, its rules are therefore internally inconsistent. The manual presents a classification of discrete, homogeneous disorders, yet acknowledges that this structure cannot always be followed due to the overlap between diagnostic categories."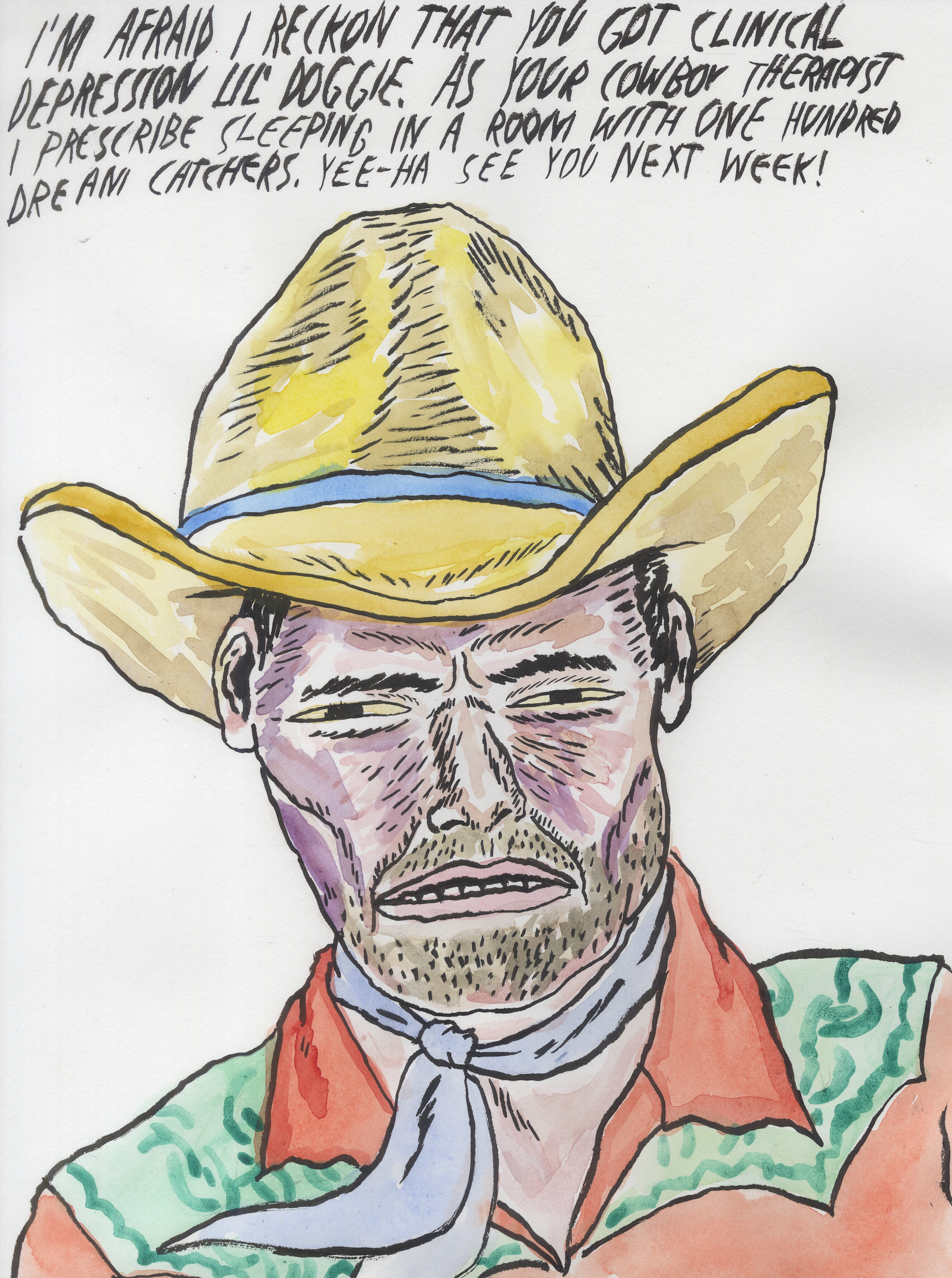 They continue, "The introduction of methods of clinical flexibility and transdiagnostic clinical features, such as 'anxious distress' or 'psychotic features', are contradictory to the DSM-5′s underpinning model of discrete disorders."
One common argument in favor of psychiatric diagnosis is that it assists with research. Proponents of diagnosis argue that it allows researchers to create groups in order to test hypotheses. However, this only makes sense if the groups are meaningful—if the individuals within a group are similar in some way.
Unlike medical diagnoses, the criteria for psychiatric diagnoses are quite broad. According to researchers,
"In the majority of diagnoses in both DSM-IV-TR and DSM-5 (64% and 58.3% respectively), two people could receive the same diagnosis without sharing any common symptoms."
Generally, for a medical disorder, one would expect similar symptoms in any two people with the disease.
Because of these broad, varied criteria, many of the individuals with the diagnoses might not have the specific symptom the researchers want to study. In this way, diagnoses actually hinder research by grouping very different individuals into arbitrary categories.
This also affects clinical work. In order to work with clients presenting with depression, for example, clinicians have two choices. They can follow the "evidence-based" treatments, which are based on average improvement of a large group of people, who may all have different "symptoms" or experiences—which means that there is no knowledge of who might or might not benefit from these treatments. In essence, clinicians are taking a shot in the dark based on the supposed similarity of people with depression.
On the other hand, clinicians can tailor their approach to the individual they're working with. However, this is based entirely on the subjective beliefs of the clinician about what will work, rather than based on research.
Neither of these are a particularly scientific approach, according to Allsop and the other researchers. However, clinicians often rely on the "pragmatic" approach of tailoring their intervention to the individual client, which at least is based on the person rather than an arbitrary classification.
They write, "A pragmatic approach to psychiatric assessment, allowing for recognition of individual experience, may therefore be a more effective way of understanding distress than maintaining commitment to a disingenuous categorical system."
The researchers conducted a thematic analysis of five chapters of the DSM. This allowed them to determine how the symptoms were framed within and between diagnoses.
For instance, in most situations it is entirely up to the clinician to define what has been "usual" or "normal" for their client.
Additionally, diagnoses such as PTSD are based on "symptoms" that are generally accepted to be normal responses to intense, severe traumatic events. Yet the diagnostic criteria do not specify at all how to determine when these normal responses become "abnormal" signifiers of "illness."
The authors note that the DSM includes "Other specified" and "Unspecified" categories for each disorder as well, which do not include any criteria. These diagnoses allow clinicians to label service users even if they do not have any symptoms, based entirely on "clinical judgment."
The researchers write that some diagnoses require the presence of "clinically significant distress," which, of course, is defined by the clinician without an objective measure. However, some criteria allow clinicians to override even this subjective judgment and make a diagnosis for "a marked change" in functioning, even if the person is not experiencing distress.
Interestingly, the DSM-5 states that it is an "atheoretical" system of classification–that is, the diagnostic "bible" itself offers no theories as to how or why these supposed "disorders" emerge. However, one chapter is grouped according to theory–the chapter on PTSD. The disorders in this section require a prior exposure to life-threatening experiences that would be traumatic in any situation. The symptoms in this section overlap considerably with other sections, most notably with the diagnoses of depression and schizophrenia. Yet those two diagnostic categories make no mention of the possibility of trauma as a causal factor.
The researchers suggest that this is one of the greatest errors in the DSM: that it implies that trauma is only an important causal factor for very particular diagnoses, like PTSD. However, researchers have found evidence that trauma is implicated in the background of most diagnoses, despite attempts to label them as merely "biological."
The categorization of the DSM obfuscates the impact of trauma and stressors (such as poverty and isolation) on human wellbeing. Even for PTSD, it implies that the response (avoidance, nightmares, etc.) to intense, life-threatening trauma is "disordered." The researchers write,
"By making reference to trauma or stressors only in one dedicated chapter, the DSM-5 implies that other diagnostic categories are unrelated to trauma. The consideration of social, psychological, or other adversities within diagnoses is therefore minimised; symptoms are constructed as anomalous or disordered, rather than potentially understandable in relation to a person's life experiences. Even within the trauma- and stressor-related disorders chapter, the experiences assessed, despite being specifically linked with trauma, are seen as symptomatic of a disordered or inappropriate response to that trauma."
Thus, Allsopp and the other researchers suggest that the DSM is overall flawed, contradictory, scientifically useless, and that clinicians already barely use it (instead, clinicians already rely on pure subjective judgment).
Federal agencies are beginning to take note. The Superior Health Council of Belgium just issued a report advising "caution" in the use of diagnostic systems such as those used in the United States and European systems.
According to that report, "classifications do not provide a picture of symptoms, management needs and prognosis because they lack validity, reliability and predictive power."
"A recovery-based approach (clinical, personal and social) better contextualizes symptoms and adapts interventions according to patients' values, affinities and goals, working closely with them."
****
Allsopp, K., Read, J., Corcoran, R., & Kinderman, P. (2019). Heterogeneity in psychiatric diagnostic classification. Psychiatry Research, 279, 15-22. https://doi.org/10.1016/j.psychres.2019.07.005 (Link)