A recent special issue for the journal BMC Medicine explores a complexity or complex systems approach to understanding psychopathology. The issue was compiled and introduced by the psychologist Eiko I. Fried of Leiden University in the Netherlands and Harvard psychiatrist Donald Robinaugh.
Fried and Robinaugh introduce the issue, giving an overview of six articles focused on "complexity in mental health." They summarize these contributions, exploring topics such as the complex interactions between childhood trauma and psychopathology, as well as the necessity of understanding the dynamic events of a person's life to correct "disruptions" in supportive social systems. They write:
"Mental disorders arise from a host of components across biological, psychological, and social levels of analysis, intertwined in a web of complex interactions. To understand mental disorders, it is not sufficient to understand single components alone: we cannot hope to understand depression from studying only the amygdala any more than we can understand the weather by careful examination of water droplets.
We must go further and understand both the individual components and the complex interactions among them. That is, we should aim to understand the systems from which psychopathology emerges."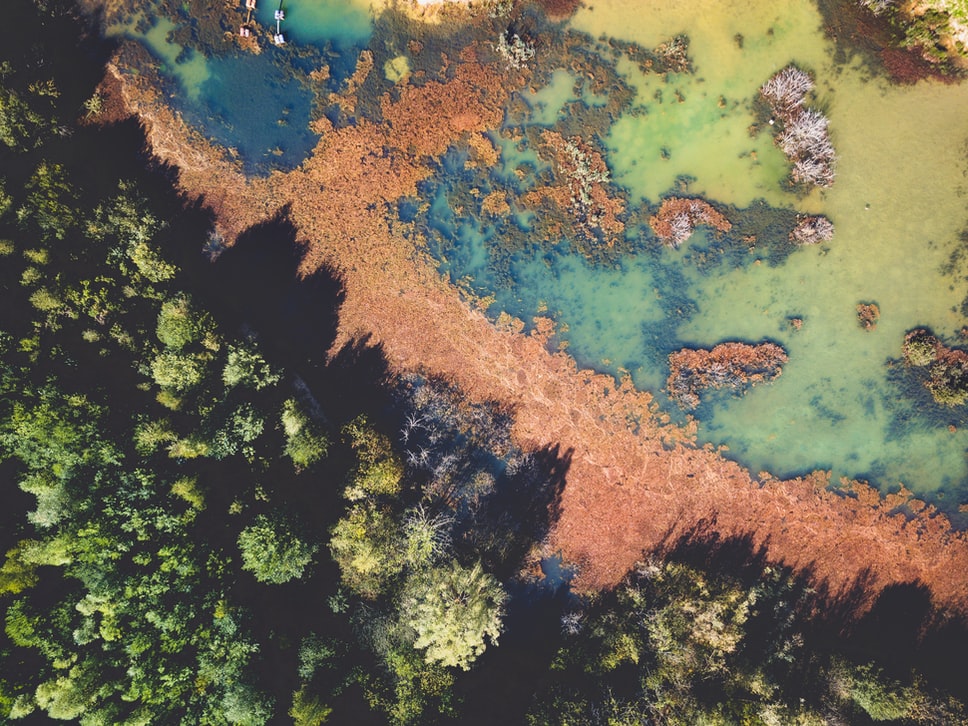 As increasing criticism of psychiatry's biomedical model surfaces, researchers and practitioners have refocused their attention on systemic factors contributing to human suffering. Sometimes called "social determinants of health," these social, economic, and ecological factors work together in producing many of the afflictions that contemporary psychiatry and psychology aim to "treat." Specific factors range from poverty, systemic racism, and social alienation linked to capitalism, immigration policies, and psychiatric coercion and oppression.
Many researchers, aiming to get a better handle on these social determinants, draw on a "cybernetics" or "complex systems" understanding of how many different variables come together in complex ways to shape phenomena.
The current editorial outlines some of the basic features of a "complex systems" approach to understanding psychopathology, emphasizing the fact that human suffering cannot be understood as resulting from a single underlying cause (such as neurochemistry).
The authors give an overview of six articles in the journal's special edition, explaining how each contributes to an understanding of complexity in relation to psychopathology. They group the articles into two sections: "mental health and mental disorder as products of complex systems" and "psychological treatment from a complex systems perspective."
From the first four articles on disorders as products of complex systems, Fried and Robinaugh outline several significant ideas.
McLaughlin et al. discuss disorders being the result of "multifactorial" processes, rather than single causes. This becomes complicated very quickly as different aspects of an individual's life, and personality mediate things like childhood trauma: "accelerated biological aging, emotional processing, and social information processing" are all involved in whether childhood trauma leads to the symptoms associated with various psychopathological disorders.
This leads to the understanding that "the same trauma exposure can lead to a range of disorders." These authors also focus on aspects related to development over time. They suggest that a "transdiagnostic" approach, which recognizes how dynamic people's environments and their responses to those environments can be, is essential for interrupting the evolution of childhood trauma into psychopathology.
Ioannidis et al. explore the effects of "childhood maltreatment" in terms of both "bottom-up" and "top-down" influences. Examples of "bottom-up" forces here are genetic and endocrinological factors, while "top-down" influences are associated with social and psychological factors.
These variables interact in difficult-to-predict nonlinear ways to produce neurobiological effects, suggesting the need for concepts from complexity science that allow researchers and practitioners to map these complex relationships.
Fritz et al. explore the feedback loop effects of childhood adversity and resilience. They found, through network analysis, that "resilience factors" seem to weaken when children are exposed to adverse experiences. These resilience factors, such as family support and self-esteem, are complex systemic relationships that can be disrupted through the introduction of adverse and traumatic events. The authors provide an example of the kind of complex systems that can be disrupted by these events:
"family support → less distress → positive self-esteem → family cohesion → family support"
Fritz et al. propose transdiagnostic interventions that can "correct" these disruptions.
Franklin adds to the conversation by proposing what he calls "psychological primitives" at the root of these processes. He defines psychological primitives as the "building blocks" that make these processes possible, such as "core affect, exteroception, and conceptual knowledge." He argues that, for example, suicidal thoughts can be understood as emerging from complex relationships between these phenomena.
The remaining two articles discuss treatment from a complex systems perspective. Hayes and Andrews give a basic orientation to concepts from complexity science. They discuss "attractor states," "early warning signals," and "network destabilization."
"Attractor states" are the black holes or "gravity wells" in a system, toward which things gravitate. Disorders themselves can be understood as attractor states, in that the mental health system gravitates toward treating them (and not other forms of potentially pathological behavior).
"Early warning signals" are explained as early signs that there may be a shift in the system toward an alternative attractor state—for example, from resilience to trauma, in the case of the disruption of family support systems.
Relatedly, "network destabilization" describes the disruption of systems leading to alternative arrangements. Hayes and Andrews use examples from natural systems, such as how lakes transition in their structure, to explain these concepts.
Finally, Burger et al. propose using computational models to trace the complex relationships that inform a service user's suffering. They argue that these models can serve as a "thinking tool" to aid in how practitioners understand case conceptualizations, which would also inform methods of treatment.
The authors conclude:
"In just a brief sampling from these articles, numerous systems are identified across time scales and levels of analysis, including neurobiological systems, systems composed of psychological primitives that give rise to momentary instances of psychological experience, transdiagnostic systems of risk and resilience factors that evolve throughout adolescence, systems of interacting symptoms that harden into syndromes over months, and social support systems that may evolve over years.
These systems overlap, interact, and are embedded within one another: it is systems all the way down. Just as studying one component is insufficient to understand the cause of a mental disorder, studying one system alone is also unlikely to be sufficient. Accordingly, the task of understanding the systems that give rise to mental disorders will be a challenging one."
****
Fried, E. I., & Robinaugh, D. J. (2020). Systems all the way down: embracing complexity in mental health research. BMC Medicine, 18(205). (Link)