Amid the push to identify biomarkers in psychiatry, psychiatrists Awais Aftab and Manu Sharma call for the field to pause and reflect on some of the problematic assumptions and contradictions that are often built into biomarker research.
In their new paper, published in the Biomarkers in Neuropsychiatry, they lay out some conceptual considerations that can encourage a more thoughtful understanding of what biomarkers can really tell us about psychological distress. The article, titled "How not to think about biomarkers in psychiatry," also warns against reductionist assumptions and approaches. Aftab and Sharma write:
"We…examine some of the ways in which diagnostic biomarkers may prompt erroneous assumptions regarding etiology and reductionism, and we illustrate ways in which biomarkers can be approached in a more conceptually robust manner."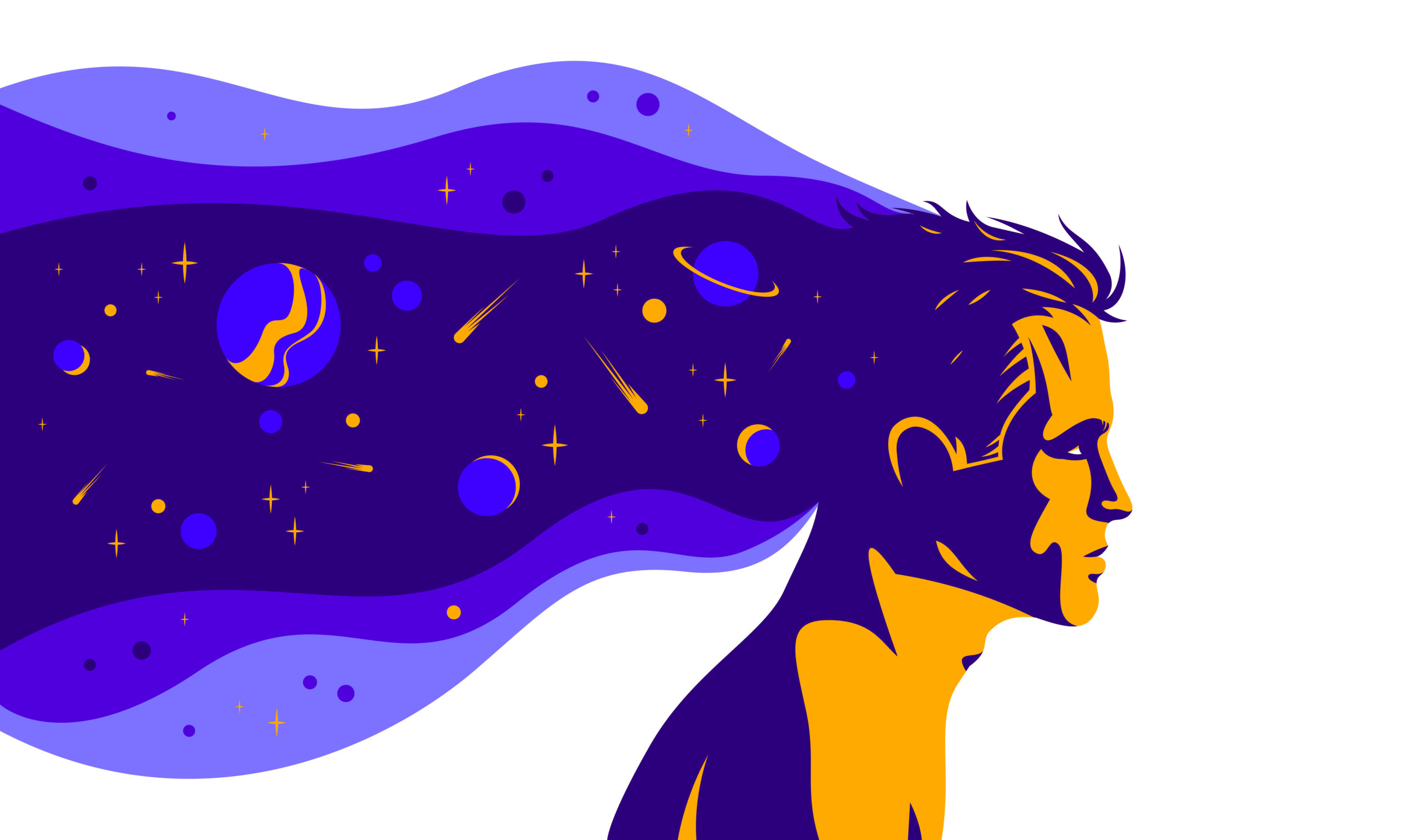 A central aim across the medical sciences has been to identify and classify experiences of distress. The hope is that a greater understanding of different types of afflictions can lead to increased precision and sophistication when it comes to personalizing effective treatments. Psychiatry has followed suit in the quest for biomarkers.
In recent decades, biomarkers have been a booming topic in the psychiatry research literature. A biomarker is "a defined characteristic that is measured as an indicator of normal biological processes, pathogenic processes, or biological responses to an exposure or intervention, including therapeutic interventions," according to the FDA-NIH Biomarker Working Group.
In this case, biomarkers include biological processes that underpin or indicate psychological distress.
Thus, biomarkers in psychiatry are sought out to:
Determine individuals' susceptibility or risk to developing a disorder
Diagnose disorder
Monitor treatment responses
Predict the likely course or onset of the disorder
Predict response to treatment
Aftab and Sharma focus on diagnostic biomarkers in psychiatry and describe several challenges that emerge in this research.
First, the authors call attention to the conceptual pitfalls associated with diagnostic constructs in psychiatry. Diagnostic biomarkers are inherently tied to their referent diagnosis (e.g., depression) and, thereby, the logic of the psychiatric classification systems that define them (e.g., the DSM, ICD). Critiques and limitations of these diagnostic constructs and classification systems abound. For instance, Aftab and Sharma discuss how clinical descriptions of psychiatric disorders can be inconsistent with the research:
"Research findings do not validate the boundaries of DSM constructs in a way we would expect if these constructs represented distinct disease processes. All this suggests that the DSM categories are unlikely to capture fundamental mechanisms of dysfunction and etiology."
Distress might be better understood as dimensional rather than as categorized into discrete concepts of disorder. Moreover, many people experiencing distress are likely to meet the criteria for multiple disorders. Taken together, these criticisms of existing classification systems challenge the utility of diagnostic biomarkers by exposing their limitations.
The authors write:
"All these considerations necessitate that we should be mindful of the limits of diagnostic biomarkers when it comes to conventional descriptive diagnoses, and that diagnostic markers will need to be continually revisited as our nosology evolves."
Aftab and Sharma also point out that identifying a diagnostic biomarker does not necessarily equate to locating the physical cause of a disorder. Alternatively, a biomarker may represent the consequence of a disease process. Aftab and Sharma provide an example of how electroencephalogram (EEG) patterns may aid the identification of individuals experiencing Major Depressive Disorder (MDD). Still, they do not necessarily point to an underlying physical cause of MDD.
Although a biomarker could be causally informative, "the default explanation for diagnostic biomarkers should not be in causal terms, and great caution is needed before a causal role is assumed."
Aftab and Sharma describe another conceptual pitfall pertaining to diagnostic biomarkers—the tendency to believe that biomarkers reify psychiatric diagnoses. "There is a tendency," the authors write, "to think that a diagnostic biomarker validates the disorder as a discrete disease entity or establishes the disorder as more 'real.'"
For example, machine learning algorithms can be trained to differentiate between individuals based on their EEG patterns. The successful differentiation of an individual whose EEG patterns reflect depression does not validate that pre-defined construct of depression. Observing and identifying biomarkers does not necessarily demonstrate that the category being applied is valid.
The authors challenge these assumptions:
"If such thinking is left unchecked, a biomarker can lead to a false sense of validity of the construct under study and in the context of psychiatric nosology may further contribute to the already rampant reification of DSM diagnoses."
Finally, Aftab and Sharma discuss how biomarkers can be related to the effects of medication. They identified studies conducted to explore biomarkers associated with obsessive-compulsive disorder (OCD) and schizophrenia that more accurately captured the effects of the intervention or medication.
"Most biomarker studies are conducted in medicated individuals; however, psychiatric medications have effects of their own on brain functioning, and it is quite possible that we may interpret a biomarker association as evidence of association with the disorder when in fact it may simply be an association with the biological effects of the intervention."
For example, there has been evidence to indicate that a reduction in brain volume occurring in individuals diagnosed with schizophrenia is an effect of antipsychotic medications rather than indicative of a disease process.
In recognizing possible confounds, such as medications, Aftab and Sharma consider what other confounds might be observed through biomarkers, such as the effects of social isolation or marginalization. They highlight "the need to understand biomarkers from an integrative perspective that also includes psychosocial variables and their interactions with biological variables."
In other words, the effects of a phenomenon, such as social marginalization, can be observed at a biological level, but this does not mean that social marginalization can neatly be confined to and exclusively explained biologically.
This integrative perspective serves to debunk faulty assumptions of causality. The authors give examples of how the intersection of a psychosocial variable and a biological variable might mistakenly be interpreted through a causal lens. Resting amygdala activity is associated with individuals' perceived stress, but this is not to say that a person is experiencing distress because of increased activity in this part of their brain.
Aftab and Sharma describe numerous additional examples of integrated and complex phenomena, such as experiences of chronic stress and accelerated aging, that may be identifiable through biomarkers but are not necessarily reducible to an exclusively biological explanation.
"It is to be expected that majority of psychiatric biomarkers will exist within causal networks that span the biological, psychological, and social domains. In other words, biomarker associations should not be seen as evidence of bioreductionism."
Understanding distress and brain functions in the context of environmental interactions is key, they conclude. Aftab and Sharm's work "guard[s] against overly simplified reductionist approaches, the reification of psychiatric diagnoses, and uncritical assumptions of causality."
****
Aftab, A., & Sharma, M. (2021). How not to think about biomarkers in psychiatry: Challenges and conceptual pitfalls. Biomarkers in Neuropsychiatry, 4. https://doi.org/10.1016/j.bionps.2021.100031