The World Psychiatric Association (WPA) recently released a statement banning psychiatrists from participating in interrogation procedures. The statement, published in Torture Journal in October, outlines what is considered interrogation and torture, and ethical guidelines for psychiatrists. The WPA writes:
"The World Psychiatric Association reiterates its position that psychiatrists should not participate in, or otherwise assist or facilitate, the commission of torture of any person under any circumstance."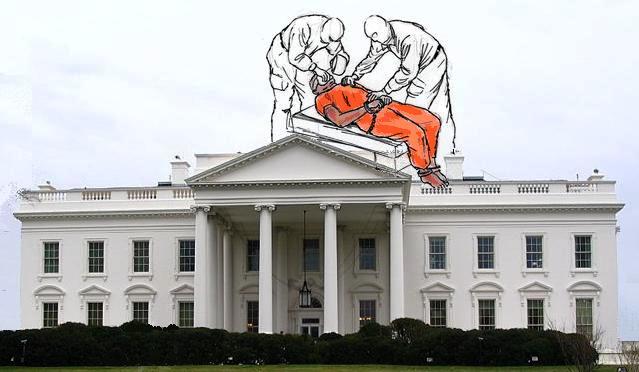 This statement comes two years after the Hoffman Report was released, which outlined how the American Psychological Association colluded with the US government to conduct torture (for more reactions to the Hoffman Report see here and here). The WPA cited the Madrid Declaration, first approved in 1996, which explicitly states psychiatrists should not participate in any mental or physical torture. They also review that psychiatrists are physicians bound by the Hippocratic Oath "never to do harm."
The WPA defines interrogation as "the attempt to elicit from a person deprived of liberty information that is not intended for the therapeutic benefit of the person." The WPA makes very clear that even indirect or covert participation in torture is unethical. This includes "the creation of environments that might undermine the self or the identity of the detainee." Additionally, the statement requires psychiatrists to report if they become aware that torture has occurred.
Conducting interviews with someone in custody who has been "appropriately authorized by a court or by counsel" as part of a "therapeutic or forensic process" are not considered interrogations. In addition, the statement allows psychiatrists to provide training to military or civilian law enforcement on "recognizing and responding to persons with mental illness" and "the possible adverse medical and psychological effects of techniques and conditions of interrogation."
The WPA statement is followed by two comments. The first is by Stephen Soldz, Director of the Social Justice and Human Rights Program at the Boston Graduate School of Psychoanalysis and former Fellow-in-Residence at the Edmond J. Safra Center for Ethics at Harvard University. Soldz describes the statement as "a landmark development for the profession of psychiatry" that carries the conversation "beyond the realm of 'torture' to that of interrogation more broadly." He writes:
"It establishes a bright line: any direct involvement in interrogations of any kind is an inappropriate activity for psychiatrists. In establishing this line, the Declaration implicitly relies upon the telos of medicine as grounded in improving the health and well-being of the individuals and groups who are the target of any psychiatric intervention."
The second comment is written by Steven Miles, Professor Emeritus of Medicine and Bioethics at the University of Minnesota and Board Member at the Center for Victims of Torture in Minneapolis. Miles discusses that psychological torture is increasingly being used over physical torture, not because it is more effective, but because it does not leave "somatic scars, torn ligaments, mutilated appendages, resolving bone fractures or subcutaneous calcifications (caused by electrical burns) that can serve as evidence in trials or news media."
Miles states that psychiatric torture "plies a pseudoscientific veneer to interrogation plans that… gives professional solace to psychiatrist-torturers who practice a shopworn craft that has been shown to lack merit."
Both commentators call on other medical societies, like the American Medical Association, to adopt similar policies. Miles suggests that the next step is to hold physician torturers accountable through licensing boards and the criminal court system. Torture and interrogation do not uphold the health profession's ethical principle of nonmaleficence (i.e., do no harm) and cannot be tolerated by psychiatrists.
****
World Psychiatric Association. World Psychiatric Association declaration on participation of psychiatrists in interrogation of detainees. Torture Journal, 27(3). (Link)
***
Mad in America hosts blogs by a diverse group of writers. These posts are designed to serve as a public forum for a discussion—broadly speaking—of psychiatry and its treatments. The opinions expressed are the writers' own.
***
Mad in America has made some changes to the commenting process. You no longer need to login or create an account on our site to comment. The only information needed is your name, email and comment text. Comments made with an account prior to this change will remain visible on the site.