Pragmatic recommendations were put forward by a team of researchers who delved into the controversies and debates surrounding antipsychotic medications (APM).
David Roe and colleagues wrote a new open forum article in the journal Psychiatric Services to transform the research culture to center service users' choices. To do this, they recommended a shift away from the focus on adherence and toward capturing diverse patterns of use employed by APM users to support their own recovery.
"Individuals with long-term psychosis often do not share whether or how they are using APM [antipsychotic medication] nor the strategies they may utilize as alternatives to APM. In combination with overly simplistic, dichotomized measures of adherence, this tendency has arguably led to the impoverishment of research on APM use," they write.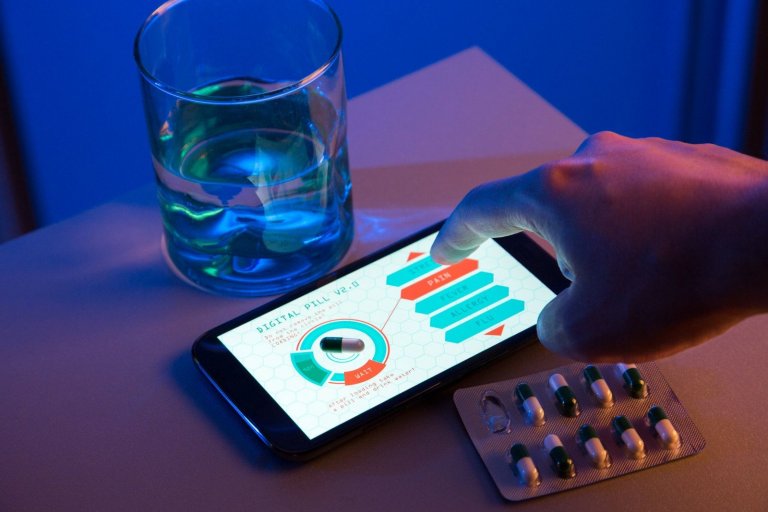 There is a wide discrepancy between prescriber and user perspectives of antipsychotic medications (APM). It is generally established that between 40-60% of people who experience psychosis do not use APM as prescribed.
While proponents of APM emphasize the positive effects on traditional outcomes, such as reduction in utilization of medical service, emergency visits, symptoms, and rates of relapse and mortality, those on the other side of the debate emphasize the negative side effects and long-term neurotoxicity caused by APM.
Although treatment guidelines recommend antipsychotics as the frontline treatment for schizophrenia, there is a growing number of critical views espoused by clinicians. In addition, increased discussion around discontinuation and deprescribing practices demonstrates that researchers and clinicians also diverge in their views on APM.
In addition to the already existing controversy, emerging evidence challenges previously held assumptions about APM, note the research team. For instance, studies demonstrating that many people who discontinue APM and proceed to report a high quality of life contradict common beliefs that antipsychotics are universally beneficial and provide better long-term results. Moreover, such findings trouble claims that discontinuation of APM is invariably linked to negative outcomes.
Roe and colleagues cast light on the field's myopic focus on antipsychotic adherence research. By viewing adherence as binary, researchers have overlooked the myriad and diverse ways that people understand psychosis and APM and how individuals strategically customize their recovery journeys.
"These developments in the spheres of both research and advocacy arguably push for a shift in focus of adherence research, from a narrow, dichotomous perspective (taking medications as prescribed versus not) to exploration of the range of ways people with psychosis choose to use medication," the team explains.
"With this context in the foreground, we argue that it is incumbent upon the field, particularly among researchers actively focused on the study of medication use, adherence, and effectiveness, to fundamentally rethink the concept of adherence and its measurement."
Clinician perspectives have driven adherence research. As a result, findings have failed to capture how APM users engage in alternative approaches such as extended or sporadic dosing, augment or substitute treatments with nontraditional drugs or medications, and other forms of nonadherence that support recovery goals.
Studies also feature sample selection bias, Roe and team assert, because of narrow eligibility criteria for research. In addition, findings are purported to represent the general population of people who experience psychosis but tend to include inpatient and outpatient samples.
Given the stark limitations to the existing approaches and paradigms in antipsychotic adherence research, Roe and colleagues recommend four specific, actional changes:
"Shift to patterns of APM use." Moving beyond the dichotomous (i.e., adherence or nonadherence) understanding of antipsychotic use can illuminate longer-term patterns and the different ways that people intentionally alter their prescribed regimen.
"Support a bottom-up research approach." Through this recommendation, Roe and colleagues emphasized the importance of APM user inclusion in all aspects of research on APM use patterns, writing:
"The field must ensure that future measures and tools are meaningfully coproduced and involve researchers and/or community members with personal experience of long-term antipsychotic use and, where applicable, discontinuation."
Bottom-up research approaches also include utilizing qualitative inquiry, person-centered statistical techniques, and pointed efforts to explore the contexts and conditions surrounding APM augmentation and substitution strategies.
"Address racial disparities in APM research." The research team emphasized the representation of diverse APM users who may not be connected to traditional academic medical centers or outpatient clinics. They write:
"In light of the disproportionately high rates of schizophrenia among Black and Latinx individuals and the tendency to prescribe APM differently to Black and Latinx versus White service users, more research is especially needed on patterns of use among those who are Black, Indigenous, and people of color (BIPOC)."
"Use [shared decision making] interventions and tools." Roe and colleagues outlined a model for collaborative shared decision making that brings together "two equal experts, one with clinical training and one with lived experience…" In addition, at least two medication-related options ought to be raised alongside discussion of tapering and discontinuation. Ultimately, they highlight that shared decision-making must be congruent with the "patient's goals, preferences, and values."
Roe and team explain that their proposed reconceptualization, if taken seriously, carries the potential to transform the current culture of care:
"We believe a shift from studying adherence to a prescribed regimen to studying user-directed patterns of use will help move research past often-polarized positions and insufficient attention to service user perspectives and concerns."
They conclude:
"This shift may help empower those with the most at stake—those prescribed APM—to make truly informed personalized choices among a range of evidence-based options emerging from APM users' real-world patterns of use."
****
Roe, D., Jones, N., Hasson-Ohayon, I., & Zisman-Ilani, Y. (2021). Conceptualization and Study of Antipsychotic Medication Use: From Adherence to Patterns of Use. Psychiatric Services (Open Forum). https://doi.org/10.1176/appi.ps.202100006 (Link)