In a new study published in the Journal of Clinical Psychology, researchers tested how well "ontological insecurity" predicted psychotic-like experiences (PLEs). They found that ontological insecurity was more strongly related to PLEs than childhood trauma, attachment styles, and sub-par parenting.
Led by Nicholas Marlowe of Macquarie Street Psychology Center, Australia, this is the first empirical study that tests R. D. Laing's concept of ontological insecurity with psychotic like-experiences (PLEs). The researchers write that ontological insecurity is defined as
"Vulnerability to psychosis, wherein the self is experienced as lacking in coherence and consistency, precariously separated from the body, others, and the world and on the brink of disintegration into psychosis."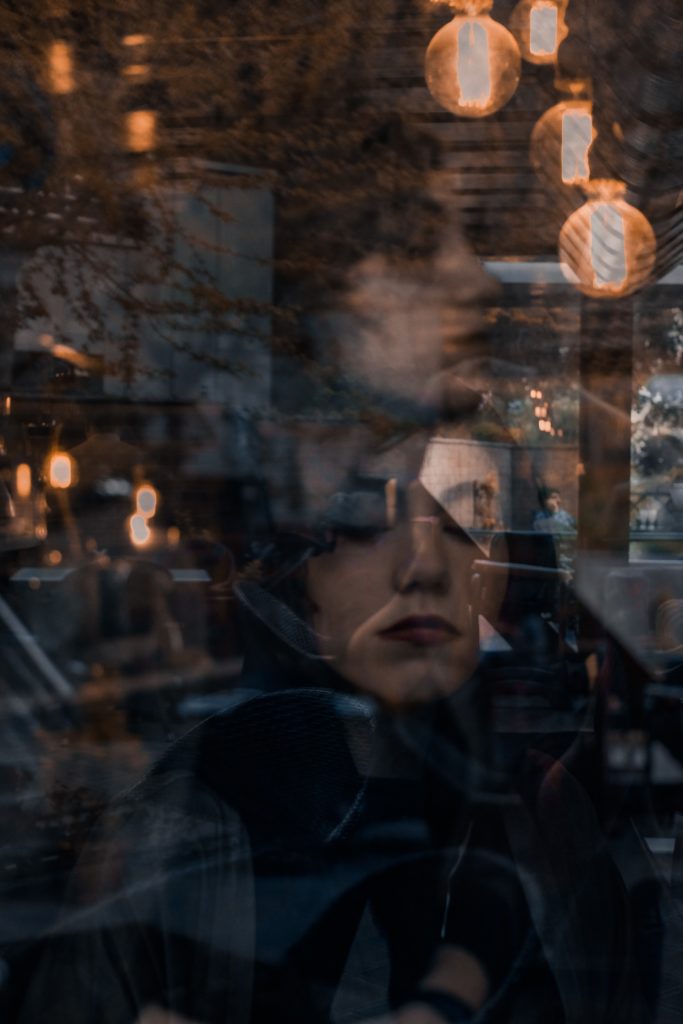 According to R. D. Laing's theory, ontological insecurity could lead to full blown psychosis when significant others interact with a person in a confusing, intense, and critical way. At its core it is the lack of a coherent and stable self. It is related to a crippling fear of loss of autonomy, especially the fear of engulfment, implosion, or depersonalization, in relationships with others.
Recent research has found significant connections between psychotic experiences and traumatic experiences, and this especially holds true for childhood trauma. Other studies have linked social adversity and exposure to crime and poverty to the development of psychotic experiences. Poverty has even been associated with reducing the efficacy of psychotherapy.
Despite the presence of literature linking psychosis to psychosocial factors, the first line of treatment for psychosis remains administration of antipsychotics, which have been related to numerous ill effects, especially when taken over a long period.
Other studies have shown the promise of psychosocial interventions, and some have explored the influence of race and class factors on the diagnosis of schizophrenia. Some approaches, like the Hearing Voices Network, have included trauma centered interventions, and still others, such as the Open Dialogue approach, place importance on transparency and dialogue with the patient.
Previous research has also found associations between children who have a secure attachment style (their early interactions with parents were loving and made them feel safe) and adult psychological well-being. Other studies point to an association between psychosis and avoidant and anxious attachment style. The causes of anxious, insecure, avoidant, or disorganized attachment styles are believed to be uncaring, neglectful, controlling, or threatening parenting. These styles are believed to define people's relationships into adulthood.
Marlowe and the other researchers in the current study wanted to explore the predictive relationship between ontological insecurity and PLEs, especially in light of the already-established associations between "positive" PLEs and childhood trauma, parenting styles, and attachment styles. "Positive" PLEs include hallucinations and delusions, while "negative" ones refer to emotional blunting and social withdrawal.
The authors used Ontological Insecurity Scale (OIS-34) to measure levels of unstable sense of self in 298 individuals in a non-clinical sample, and the Community Assessment of Psychiatric Experiences Questionnaire (CAPE-42) to measure for PLEs (both positive and negative). Childhood trauma and neglect, attachment styles, and suboptimal parental relationships were measured using Childhood Trauma Questionnaire-Short Form (CTQ-SF), Psychosis Attachment Measure (PAM), and Parental Bonding Instrument (PBI) respectively.
Additionally, they also used self-report measures to test for substance use and a mental health history questionnaire to give context to their findings. All data was collected using the internet platform Qualtrics, and both correlational and multiple regression analysis was conducted on the data.
The researchers found that, after controlling for demographic variables and mental health history, any relationship between the PBI, CTQ-SF, or PAM scales and PLEs vanished once the OIS was included in the regression analysis. In other words, ontological insecurity turned out to be a much stronger predictive factor for psychotic-like experiences than sub-par parental bonding, childhood traumatic experiences, and even anxious and avoidant adult attachment styles. Thus, while attachment types and trauma were correlated with psychotic-like experiences, those relationships were mediated by an unstable and incoherent sense of self.
"Although anxious and avoidant adult attachment each accounted for significant variance in scores on the OIS‐34, as well as on the PSI, their relationships with positive PLEs ceased to be significant once the OIS‐34 entered the equation. Such a pattern of findings suggests that the relationship of adult attachment to positive PLEs is mediated by ontological insecurity."
Given these results, the researchers suggest that clinicians should consider ontological insecurity while developing theoretical frameworks for both positive and negative psychotic-like experiences.
One of the more surprising findings was the lack of a significant relationship between childhood trauma and the "positive" symptoms of hallucinations and delusions. The authors suggest that, given the extensive research which shows the presence of such a relationship, their own findings should not be generalized to clinical samples. Older studies have also found a correlation between avoidant and anxious attachment style with psychosis, but none of them included ontological insecurity as a mediating factor.
The researchers do point out many limitations of their study. Most importantly, the study was conducted on a non-clinical population, meaning that the participants did not have a diagnosis of a mental health disorder. This could limit their findings, as the researchers could not answer whether ontological insecurity could still have as much impact for people who actually experience clinical psychosis. They urge other researchers to attempt to replicate their findings on a clinical sample. Additionally, they admit that since most participants had higher education (48.3 % undergraduates) and around 75% were female, one should show caution before generalizing the findings to men and people with lower educational attainment.
In conclusion, the authors suggest that given the strength of their findings, it is essential that ontological insecurity be properly explored. They write that it could be a useful framework in one-on-one psychotherapy or the Open Dialogue approach.
****
Marlowe, N.I., Perry, K.N., & Lee, J. (2019). Ontological Insecurity II: Relationship to attachment, childhood trauma, and subclinical psychotic-like symptoms. Journal of Clinical Psychology, 1-21. doi: 10.1002/jclp.22905